Moodle v2.3 was released on 25th June 2012. Below is a quick visual guide I put together to illustrate the 6 new features in this release which, in my opinion, greatly improve Moodle's user experience.
The screenshots used in this visual guide were taken from our premiere Moodle theme Ace, which is fully compatible with the Moodle 2.3 release.
1) Drag and drop files

Please Note:
This feature only works in browsers which support the HTML5 "Drag and Drop" and "File" APIs (this means it will not work in Internet Explorer versions 9 and below).
From your computer directly into Moodle's course.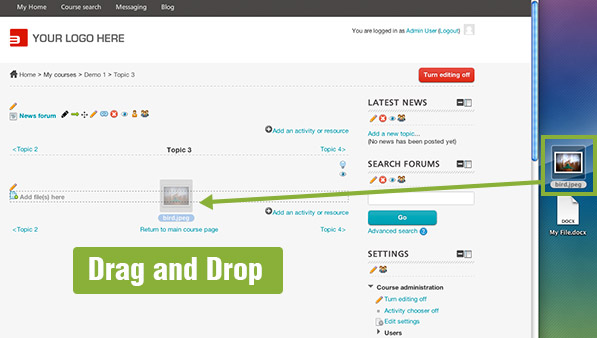 From your computer directly into Moodle's file picker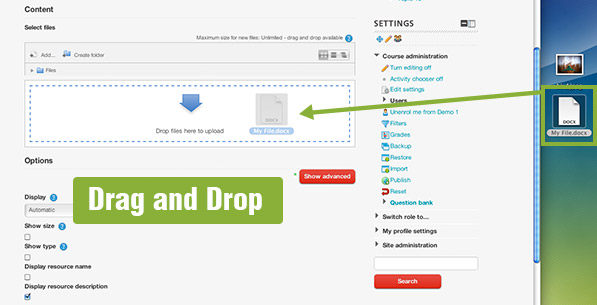 2) Drag and drop to re-arrange Moodle course sections or Moodle side blocks
Rearrange course sections.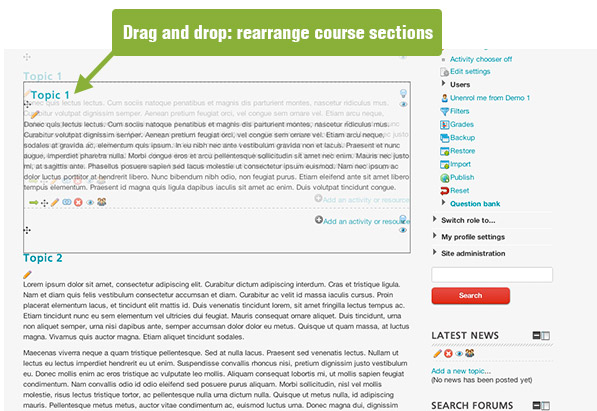 Rearrange side blocks.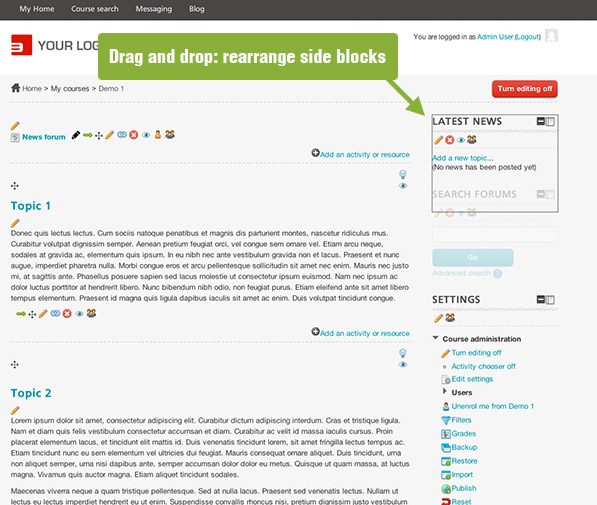 3) Quick and easy re-naming
You can edit the course activity/resource names without leaving the course page.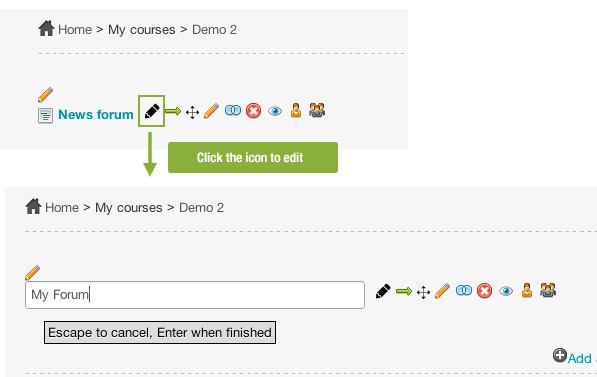 4) New way to add an activity/resource
A nice popup window is used to present all the available Moodle activities/resources in a much more user friendly way.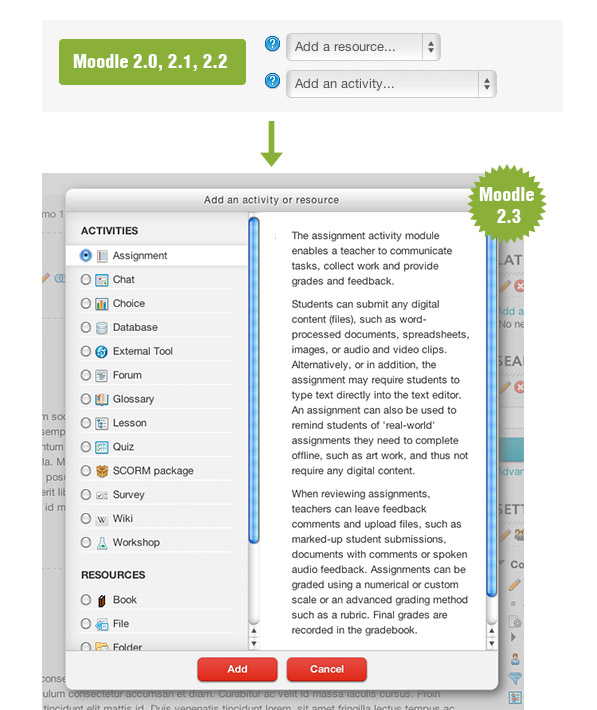 5) New course layout – defeat Moodle's "scroll of death"
Now in the course settings, you can tell Moodle to "show one section per page" to avoid the "scroll of death" issue.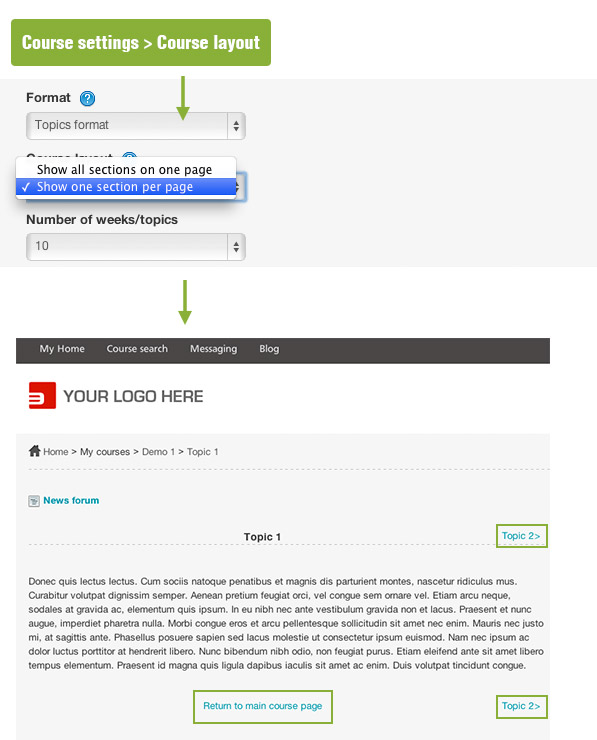 6) New file picker

The new file picker can display not only the file names but also the relevant file thumbnails as well. This new feature provides users with better visual clues when they need to identify certain uploaded files.