We have just released our first free Mahara theme – Orange. The theme is developed to be consistent with our free Moodle theme – Mandarin, so you can use them together to form a seamless "Mahoodle" setup.
You can get the theme zip file from the freebies page, and the following steps will show you how to install the theme for your Mahara 1.4 site.
Step 1
Download our free Mahara theme Orange here.
Step 2
Unpack the theme zip file and extract the /orange/ folder and the files.
Step 3
Upload the /orange/folder to your hosting server's Mahara theme directory. You can use an FTP program to do so.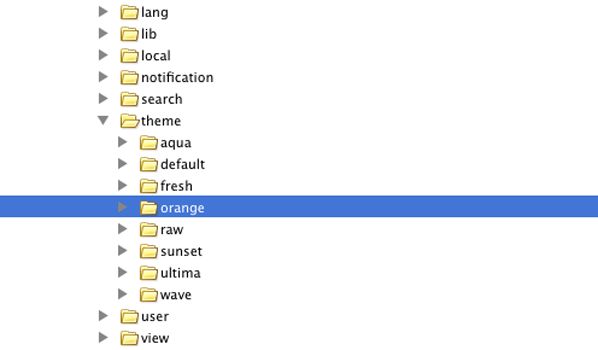 Step 4
Log into your Mahara site as an admin, and navigate to the Site Settings:
Site Administration > Configure Site > Site Options > Site Settings
Step 5
Select the "Orange" theme from the Theme's drop-down list as shown on the figure below.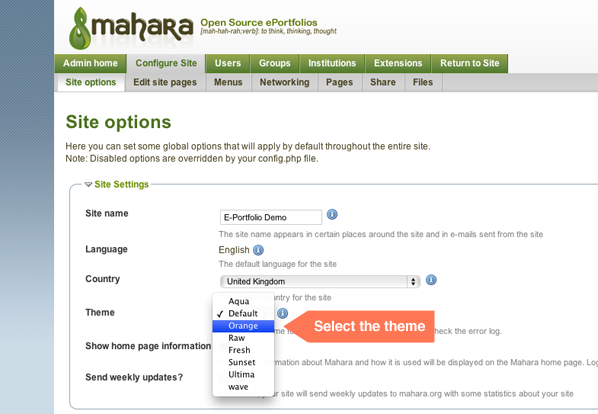 There you have it – the new theme is activated.