Moodle's Contact Form Plugin provides a simple way to add a contact form to a Moodle course or a Moodle page. After successfully submitting the contact form, you will see a default success message saying "Thank you for contacting us. If required, we will be in touch with you very soon." If this default success message doesn't suit your organisation you can follow the steps in this tutorial to change it to something different.

You can try the forms on our Moodle demo site below:
1) Moodle Page Contact Form (Live Demo)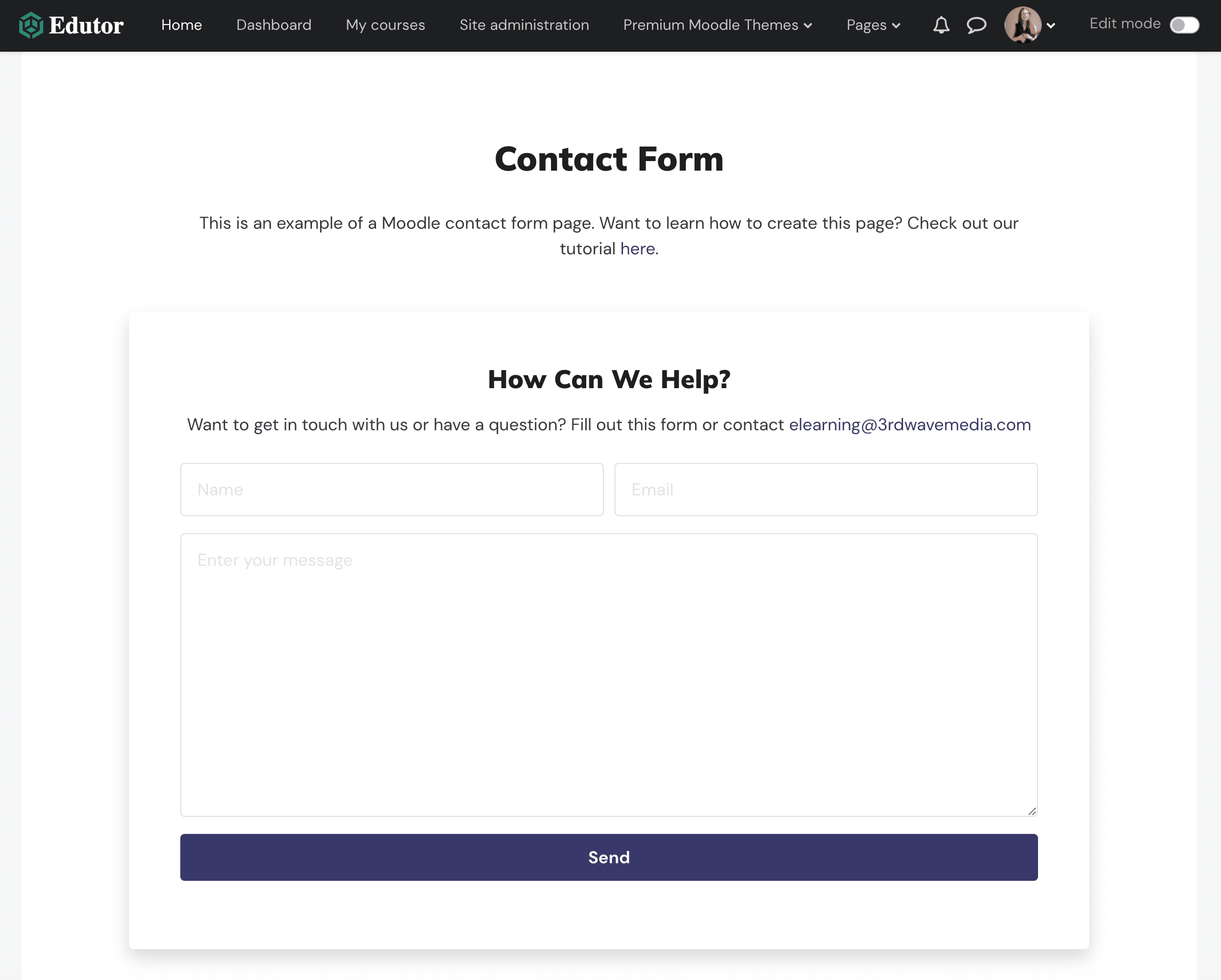 2) Moodle Course Tutor Contact Form (Live Demo)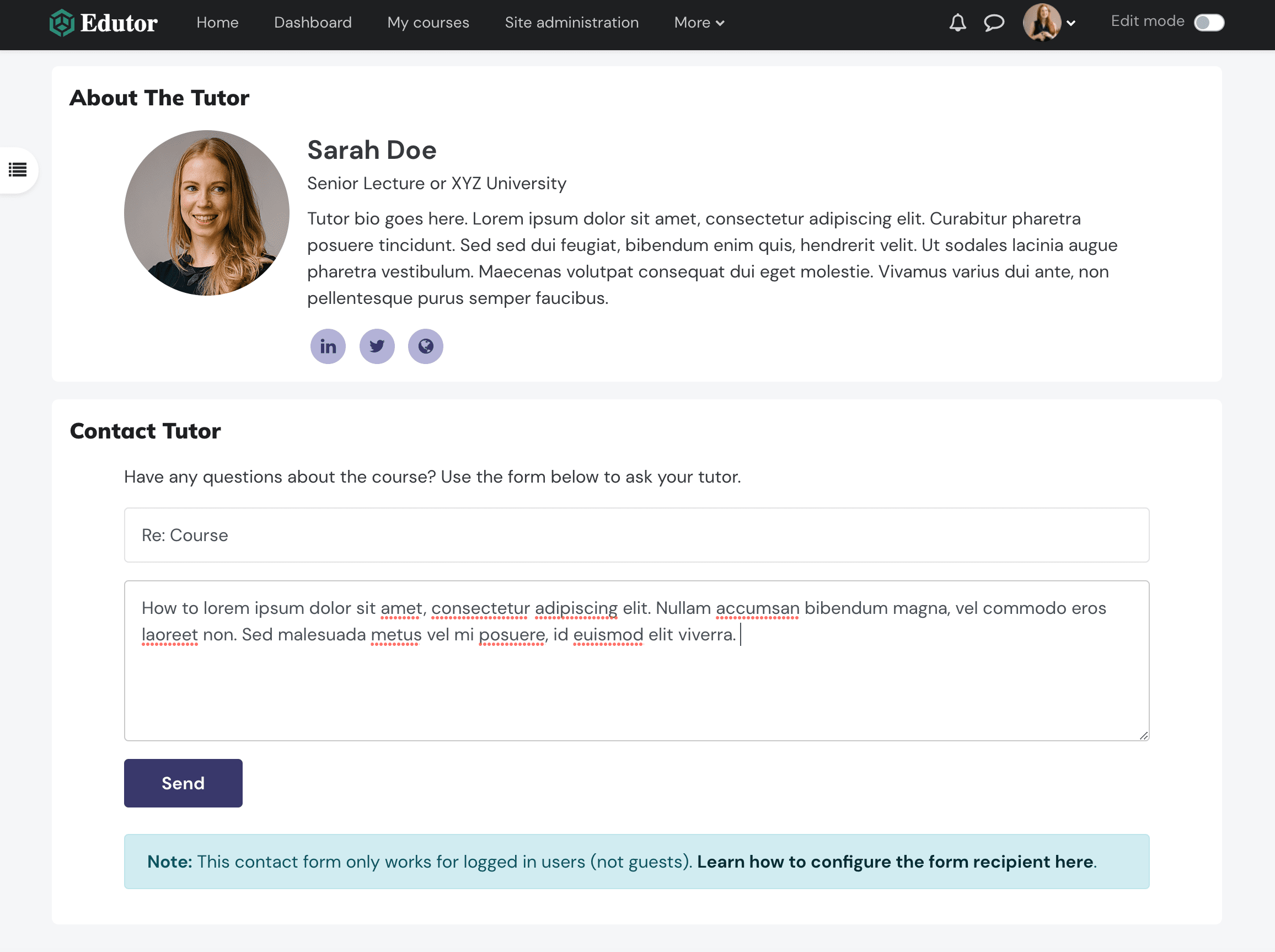 Step 1
Log into your Moodle site as an admin user, and navigate to the Language customisation page by going to Site administration > Language > Language customisation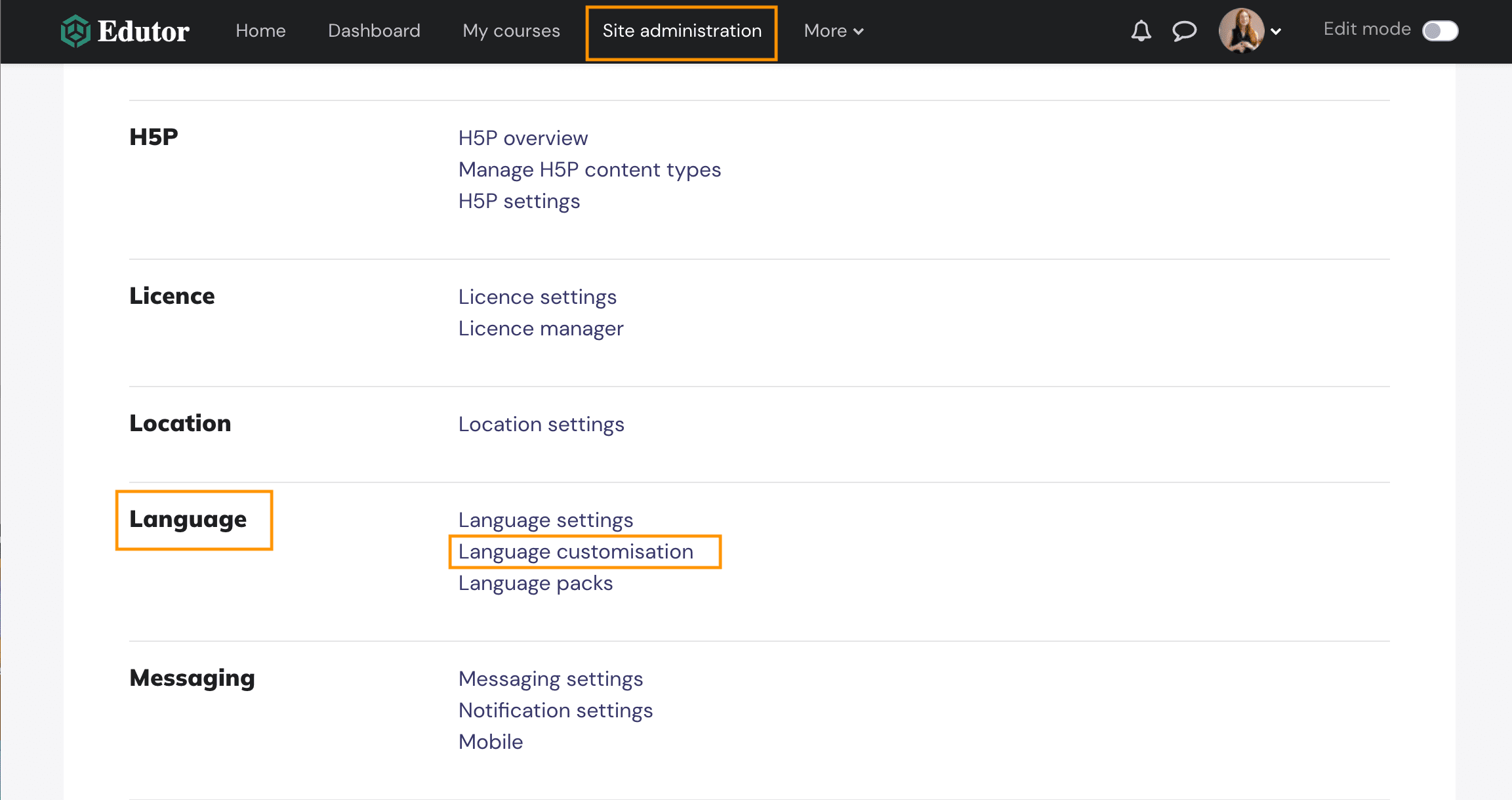 Select "English(en)" from the drop down menu: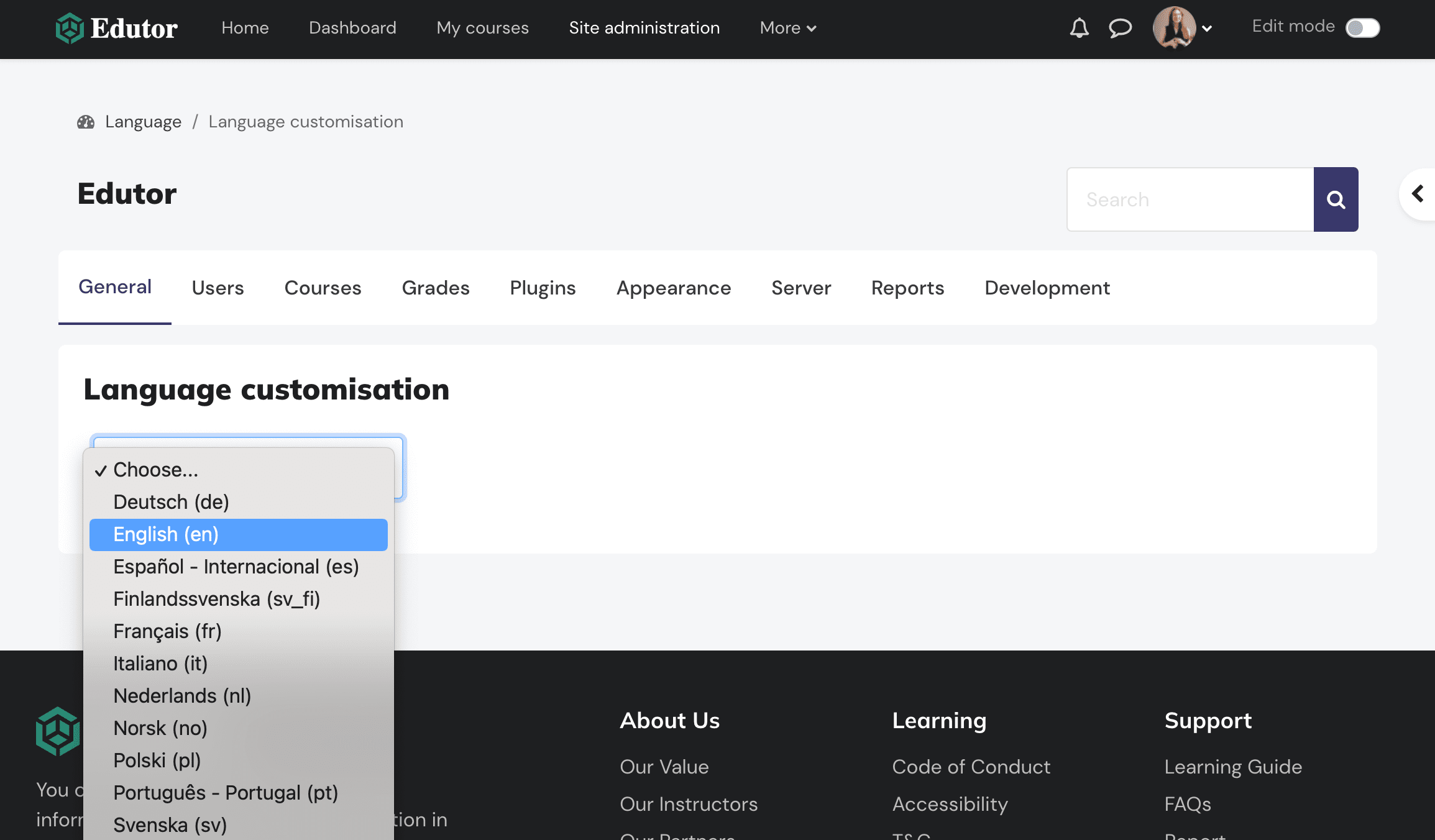 Click the "Open language pack for editing" button then click "Continue".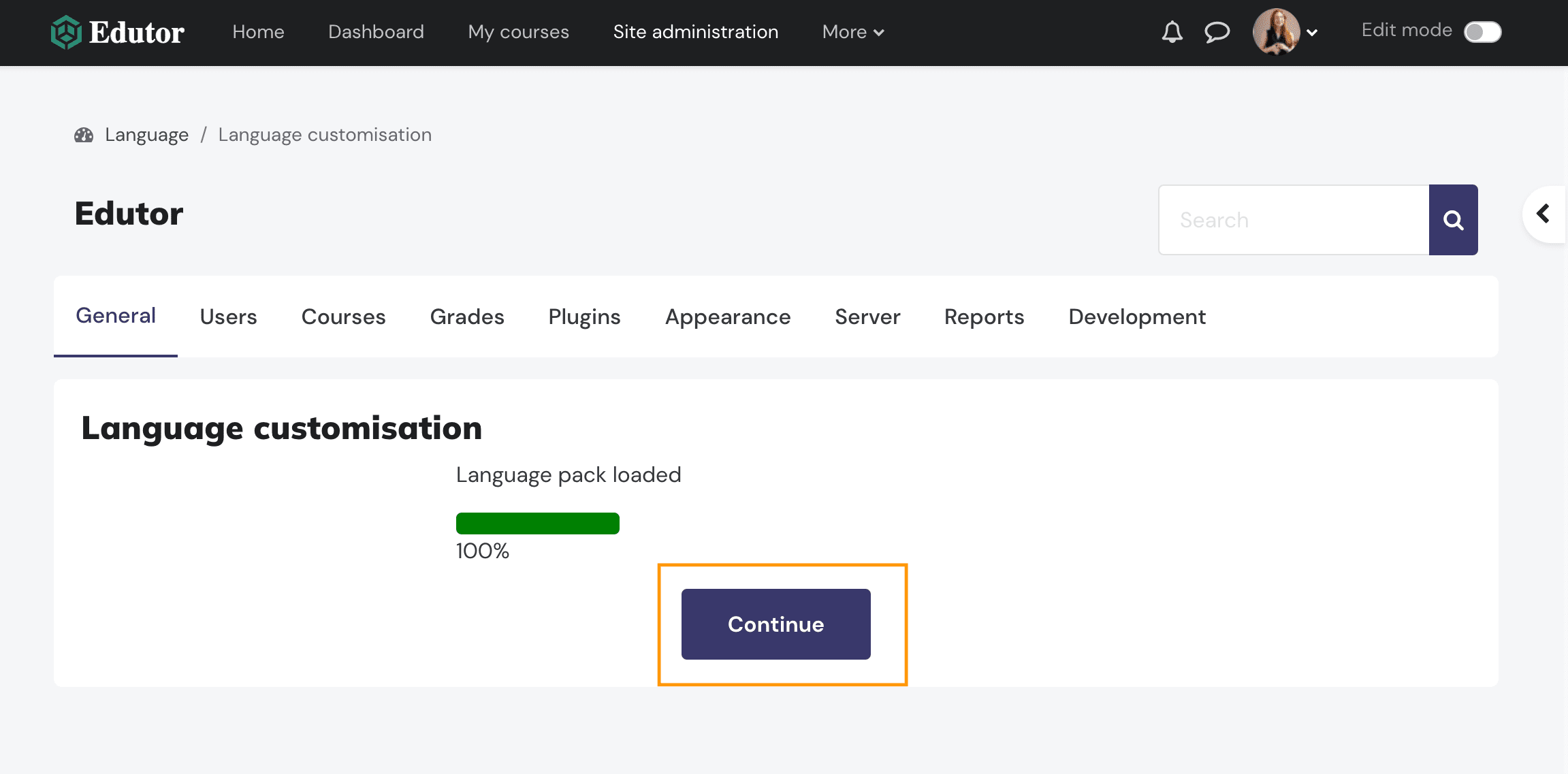 Step 2
Select the php file related to the Moodle Contact Form plugin: local > local_contact.php
Enter the default form success message into the "Only string containing" input field and click the "Show strings" button to proceed.
Step 3
Enter your desired form success message in the "confirmationmessage" input field as shown in the figure below. Save your changes.