Dropbox is a popular online file storage app. Imagine it as a type of online USB drive, which you can access anywhere in the world as long as you have a computer and internet connection. If you have a Dropbox account and also use Moodle, you will be glad to know that in Moodle 2.x you can connect the two together and use Dropbox as a Moodle file repository.
Step 1
Sign up for a Dropbox account if you don't already have one here: https://www.dropbox.com/
Step 2
Log into your Dropbox account and go to the "Dropbox for Developers" page by following the link here – https://www.dropbox.com/developers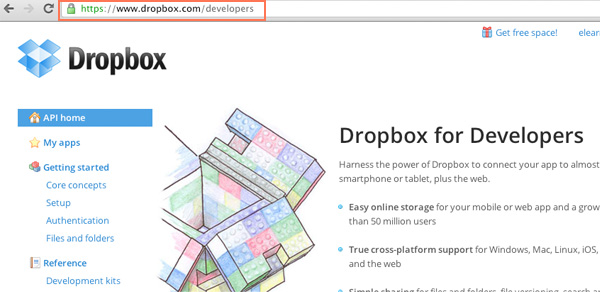 Step 3
Navigate to the "My apps" page and create your Dropbox app by clicking the "Create an App" button.

Step 4
Enter an app name, description and select the access level to be "Full Dropbox" and click the "Create" button.
Note: the app name needs to comply with Dropbox's branding guide, otherwise your app won't be approved later when you apply for production status.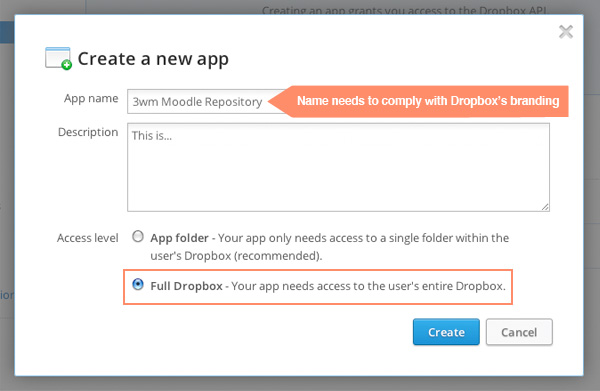 Step 5
Now you should be directed to the app's configuration page, where you can find the App Key and App secret as shown in the figure below. later you will need to enter the key and secret in Moodle.

Step 6
Log in to Moodle as an administrator and navigate to the "Manage repositories" option and enable Dropbox.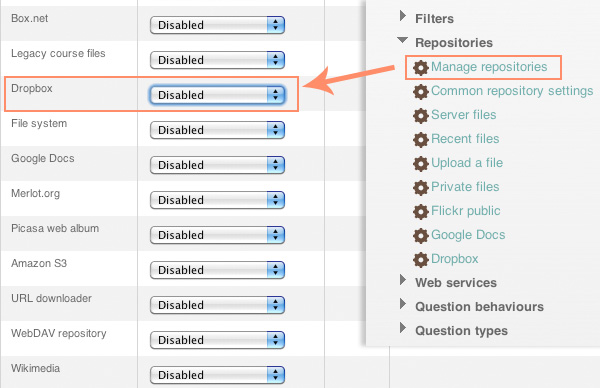 Step 7
Once Dropbox is enabled, you will be directed to the configuration page where you can enter the Dropbox app key and secret from Step 5. Click "save" and you are done.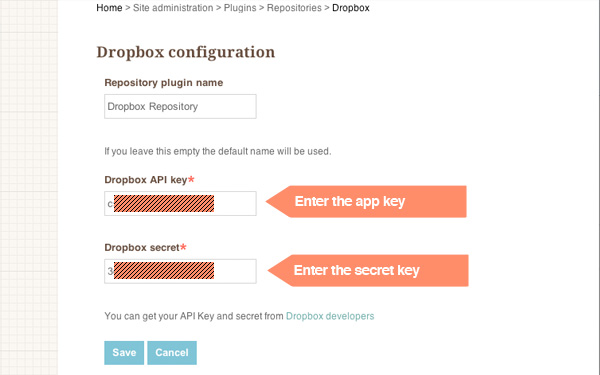 Step 8
Now you need to go back to the Dropbox Developers page and apply for production status for the app.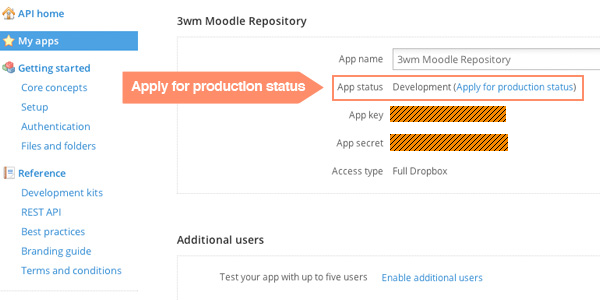 Step 9
Upon Dropbox's approval (you should get an email from them), you can start using Dropbox as your Moodle's file repository.