Not long ago I was asked if it is possible for Moodle to generate and email a certificate to learners who have passed a particular exam (Moodle Quiz). After looking into the matter, I've found a way to do just that by using a great Moodle module called "Certificate"
Scenario:
You've set up a Moodle training course where you have added an exam using a Moodle quiz. The pass mark for the quiz is 60%. A course certificate will be generated and emailed to learners who get a score equal to or greater than 60%.
Solution:
Step 1
Download and install the Certificate module to your Moodle site.
Step 2
Go to the desired course as a course teacher/manager, and click "Editing settings" under "Course administration" as shown in the figure below.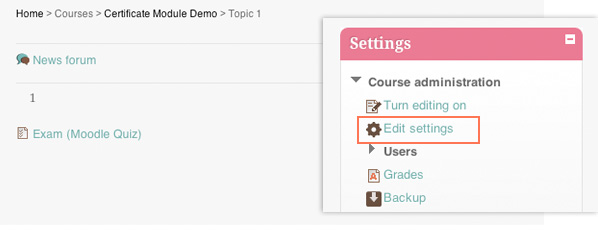 Step 3
On the "Editing course settings" page, enable completion tracking. Save the changes.

Step 4
Turn editing on and update the existing exam (Moodle quiz). Make sure the "Activity completion" section is configured as shown in the figure below. Save the changes.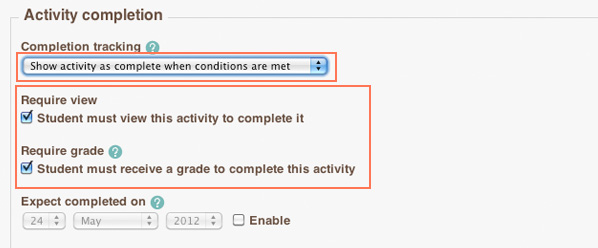 Step 5
Go back to the course page and add "Certificate" as a Moodle activity.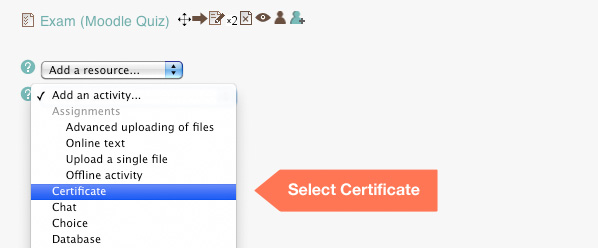 Step 6
Configure the certificate. There are lots of settings available for you to customise based on your needs, but I'm not going to cover everything here. For comprehensive information, you can check out Moodle's official documentation here
In the figures below you can see some of the settings I used for making this tutorial.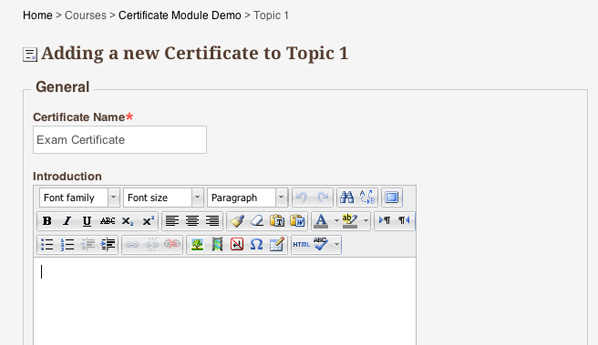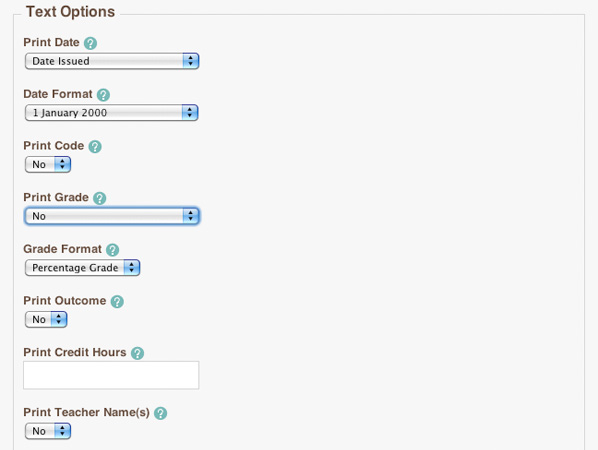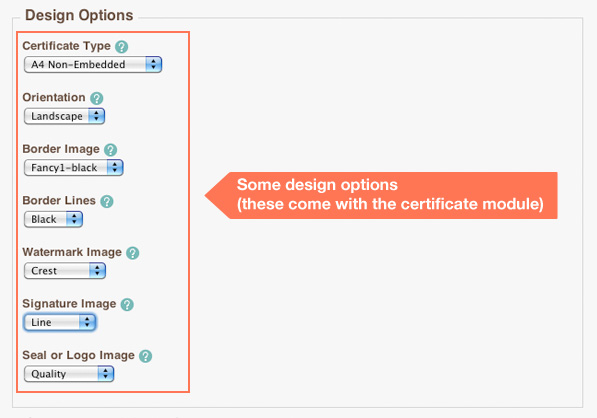 Step 6
Based on the scenario, we need to make sure the "Grade condition" and "Activity completion condition" are configured correctly as shown in the figure below.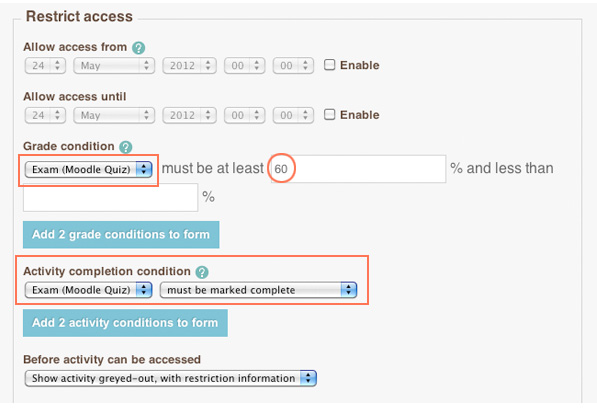 Step 7
Now it's testing time – you need to log out and log back in as a student. Take the exam. If you pass the exam you should be able to see the certificate link.
Step 8
Click the certificate link and you should see the instruction as shown in the figure below.

Step 9
Click the "Get your certificate" button and your certificate will be generated and emailed to you.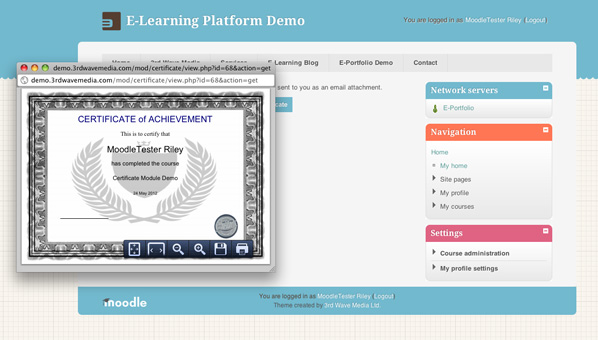 Conclusion
I hope you find this tutorial useful. For the certificate design, there are quite a few default options which come with the module to get you started. However, if you are feeling adventurous you can also customise the design by following the Moodle documentation here
Want to master Moodle?
Moodle Tutorial for Educators - Learn Moodle to create WORLD CLASS online courses. Leverage Moodle 3 like a BOSS!
Are you a Moodle admin?
Learn World Class Moodle LMS Admin, Configure, Theme, Manage Courses, Users, Permissions, Roles, Security, Plugins...