Using a Boost-based Moodle theme, you can add/remove Moodle blocks on your frontpage as well. In this tutorial we'll show you how to do that.
The screenshots used in this tutorial are taken from Boost-based Moodle theme Maker.
Add a Block
Log into your Moodle site as an administrator and go to your site's frontpage (site home). Turn editing on as shown in the screenshot below.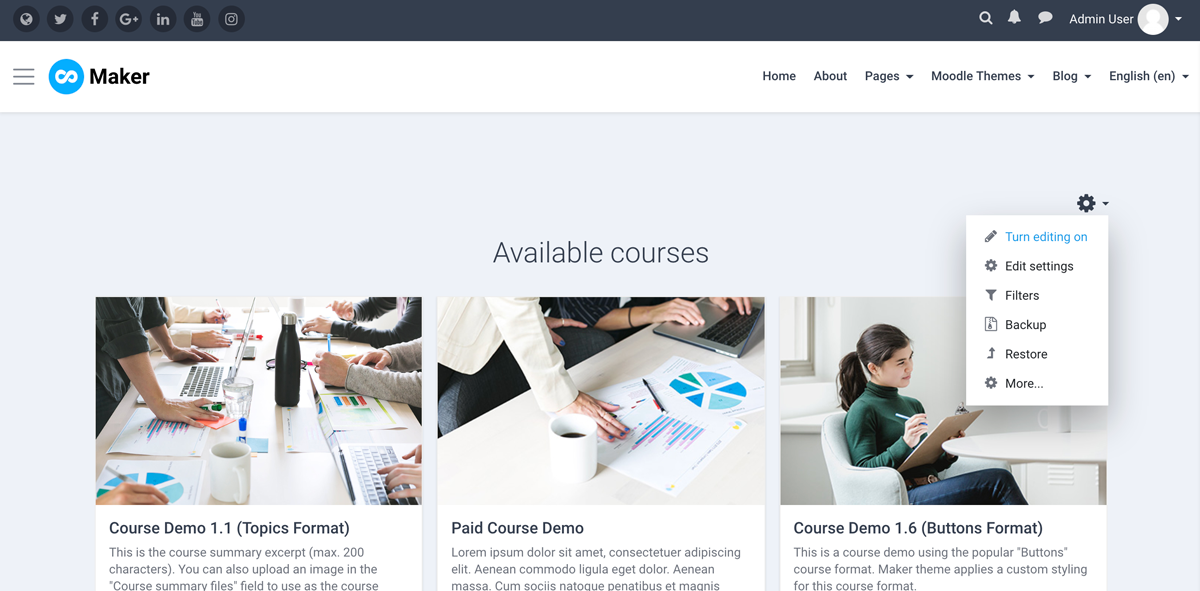 Open Moodle's navigation drawer and you should see the "Add a block" option listed as the last menu item.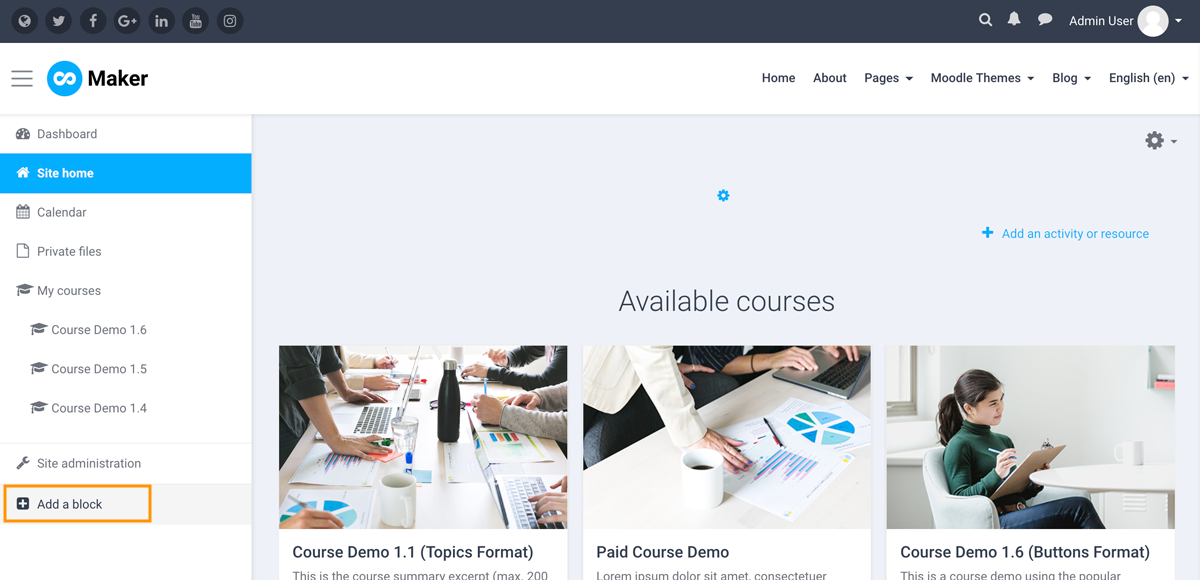 Click "Add a block" and you can select your desired block from the popup window.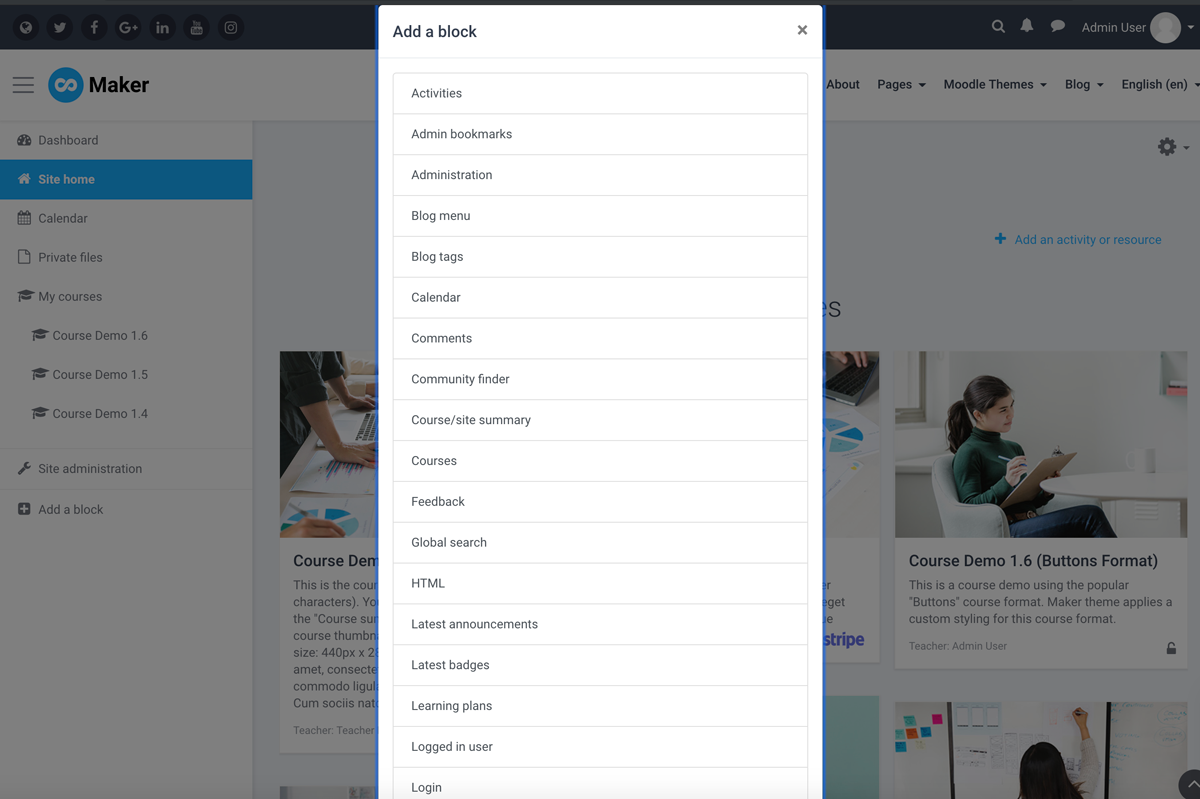 Remove a Block
To remove a block, you need to turn editing on first. Click the cog icon next to the block title and select the delete option.