In our latest Moodle theme Maker, it's possible to display your course thumbnail image and course excerpt on the frontpage course list as shown in the figure below. You can also check out our theme demo here for an example. In this tutorial we will show you how to achieve this.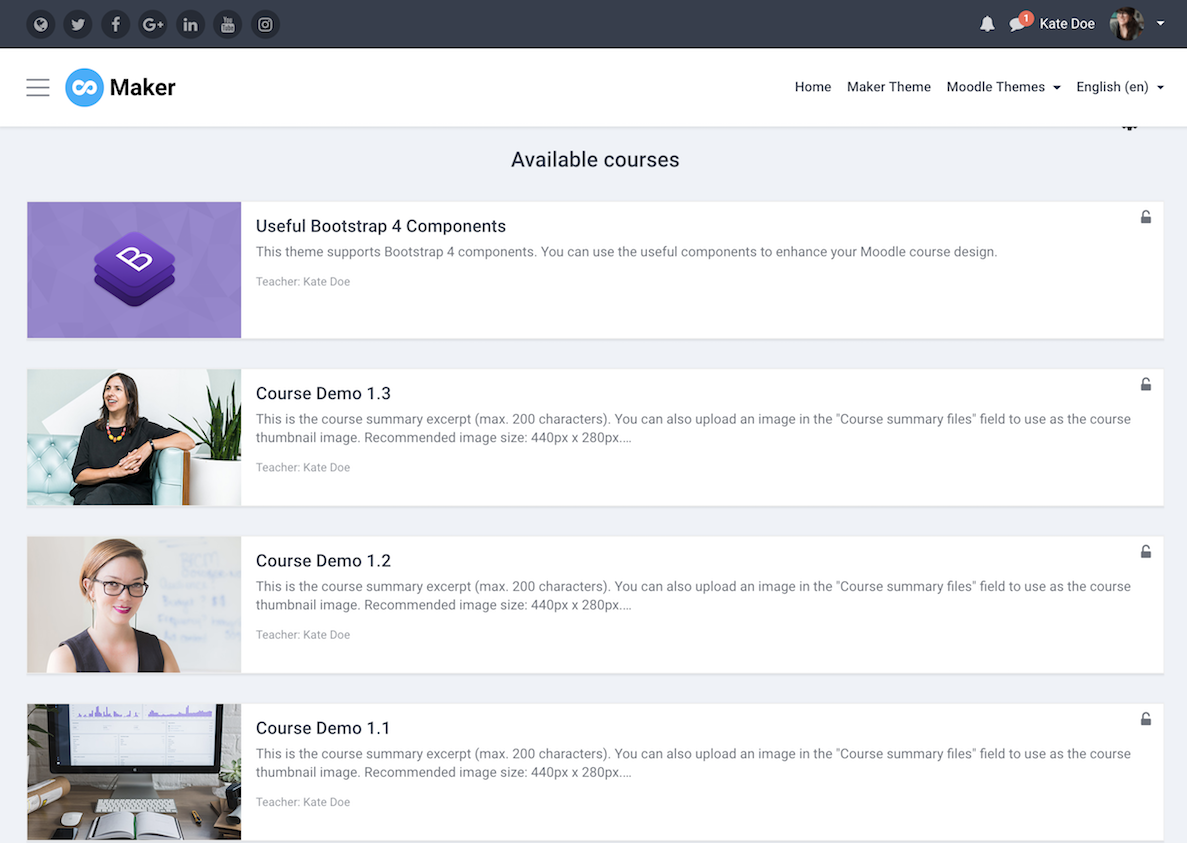 Update: Now you have the option to display the course thumbnail image as the course header image as well.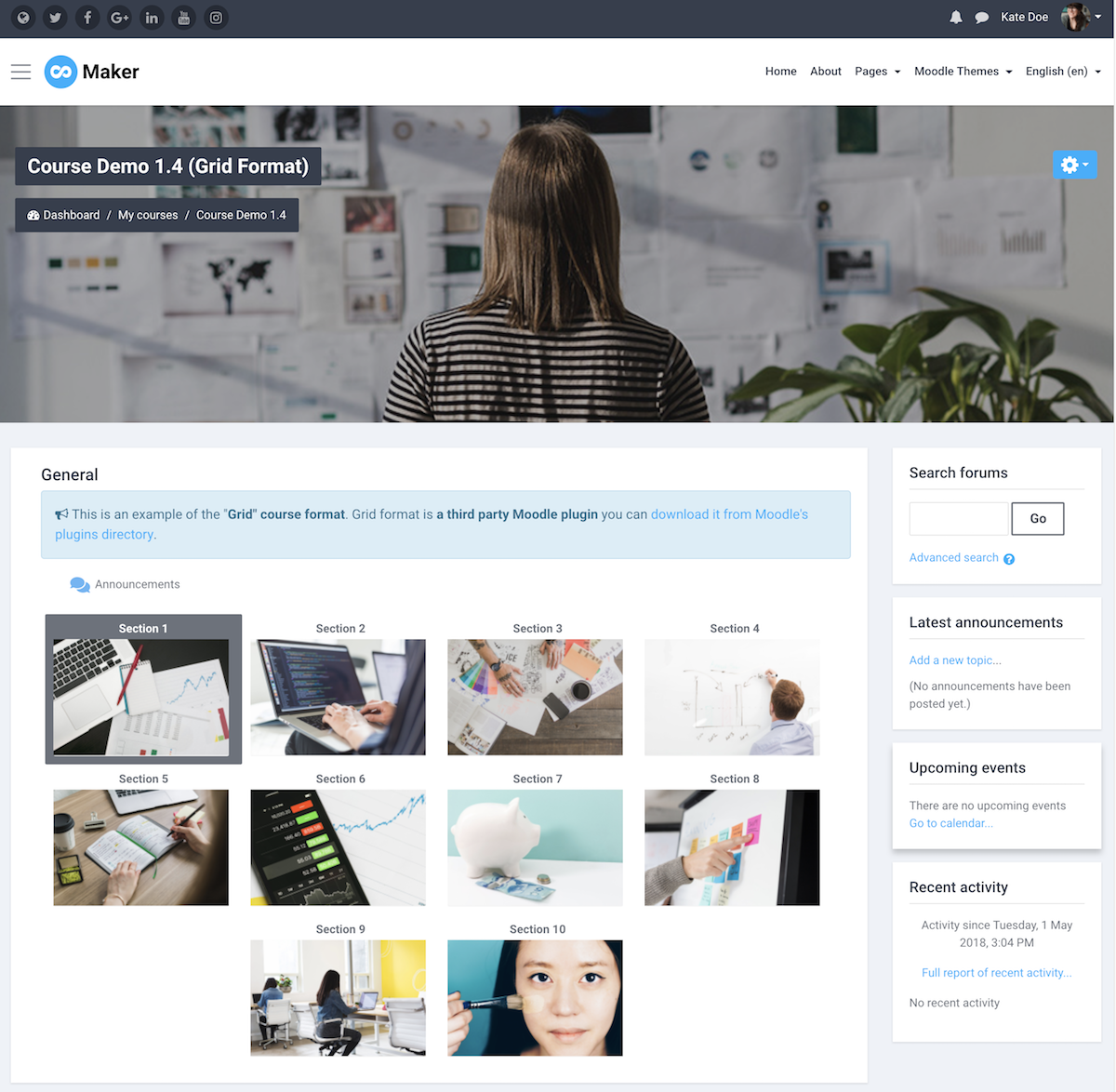 Step 1
Log into your Moodle site as a teacher and open your desired course. Go to the course settings page by clicking the "Editing settings" link in the dropdown menu as shown in the figure below: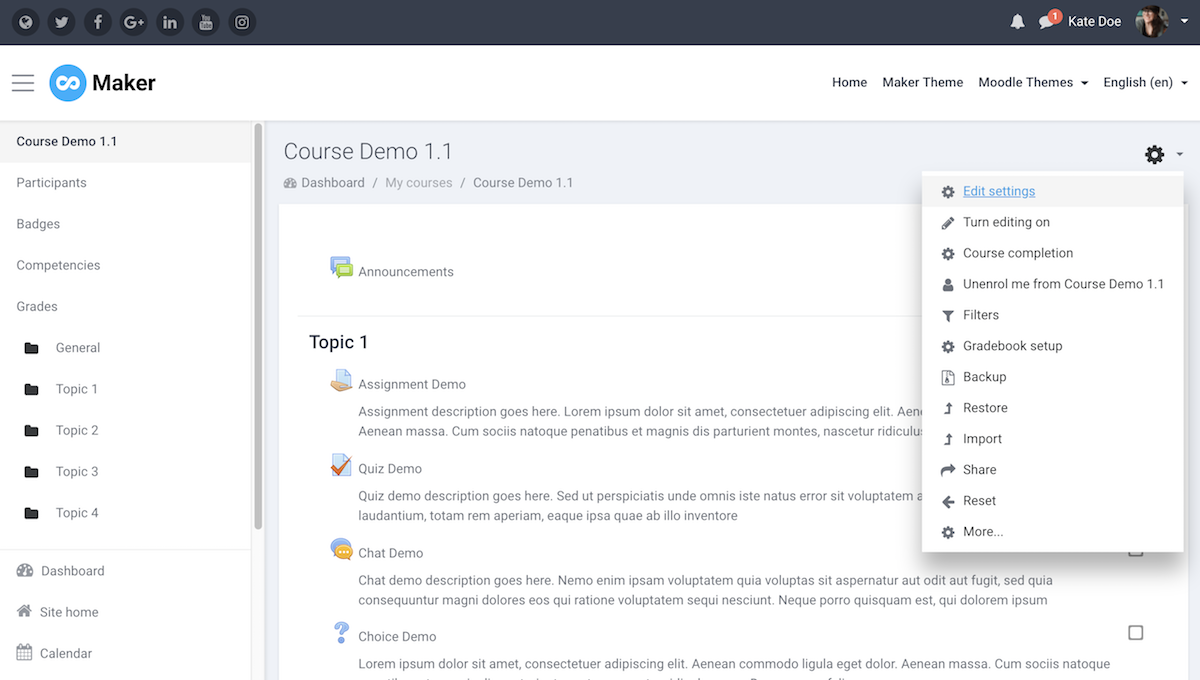 Step 2 – Add Course Excerpt
On the settings page, enter your course description in the "Course Summary" input field. The content you enter there will be used as the course excerpt on the frontpage.
If the content you entered is more than 200 characters, Maker theme will automatically truncate the rest of the content and replace it with "…."
Step 3 – Add Course Thumbnail
Upload your course image to the "Course summary files" input field. For the best result in theme Maker, please make sure your thumbnail image size is: 880px x 560px.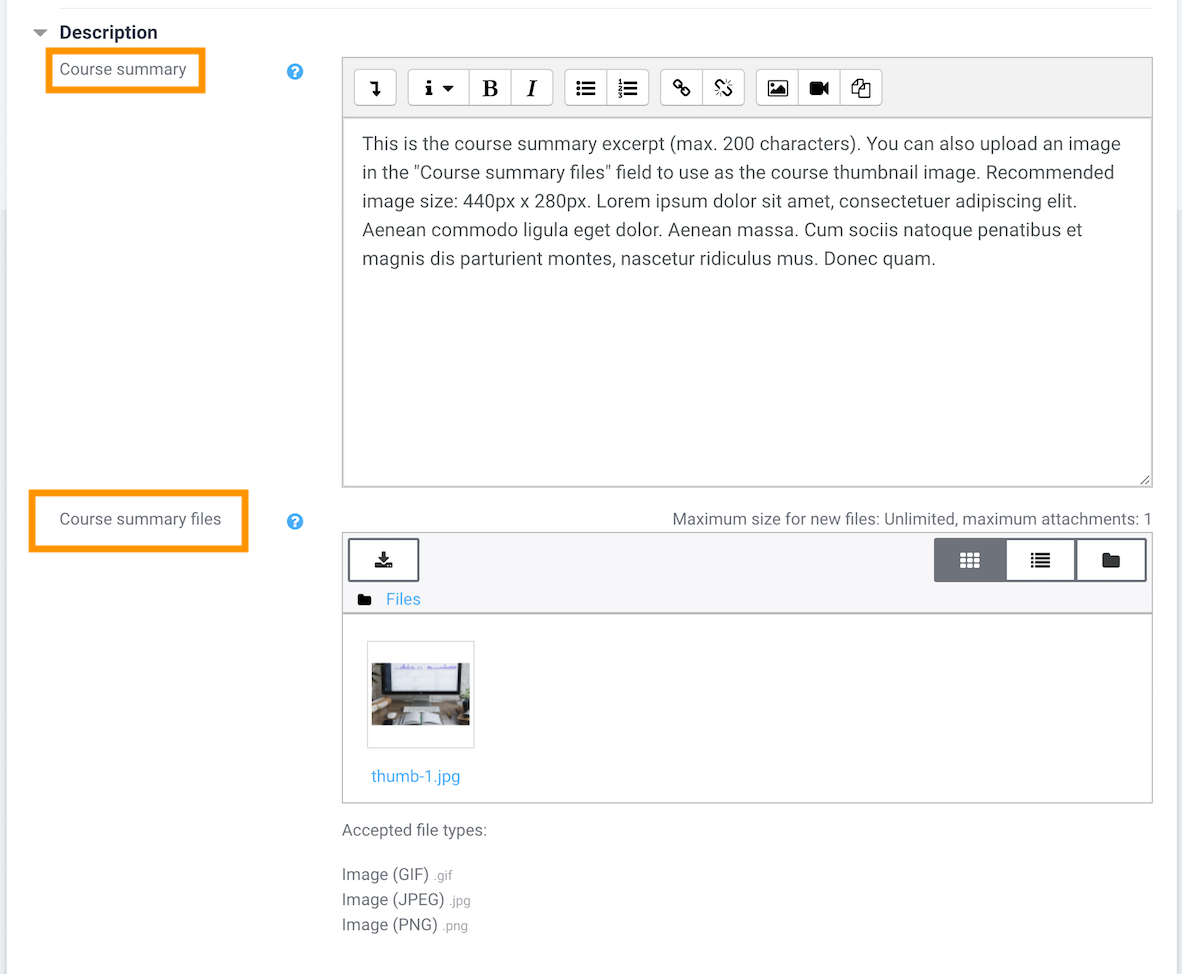 Save your changes and go back to your site's frontpage. You should see the course excerpt and thumbnail displayed for that course.