You may have noticed that some Moodle sites have a global search box displayed in the site header area. By default the global search box is not enabled in Moodle as it's an advanced feature which you need to enable yourself. In this tutorial we'll show you how to do that.
You can see how the search works on our Moodle theme demo site (you need to login as a student to see the search results):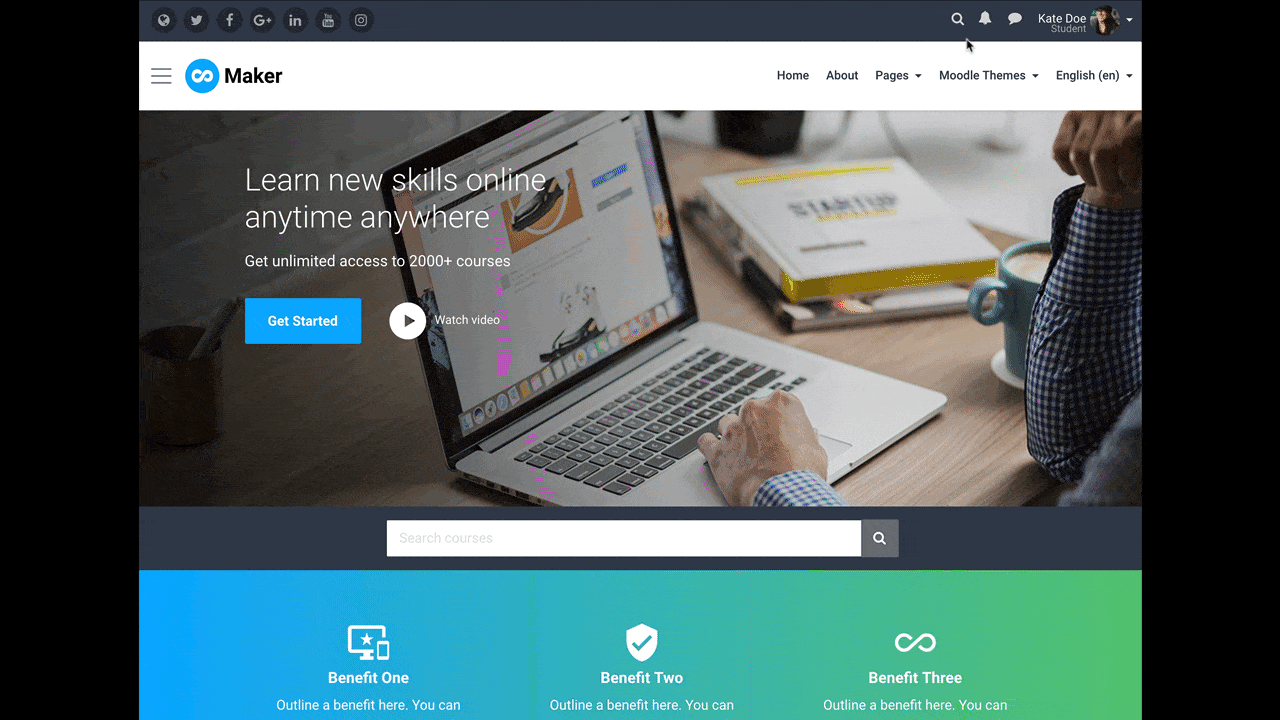 To enable the global search on your Moodle site you simply need to follow the steps below:
Step 1
Log into your Moodle site as an administrator and go to:
Site administration > Plugins > Search > Manage global search
You can select your preferred search engine and configure the search settings there: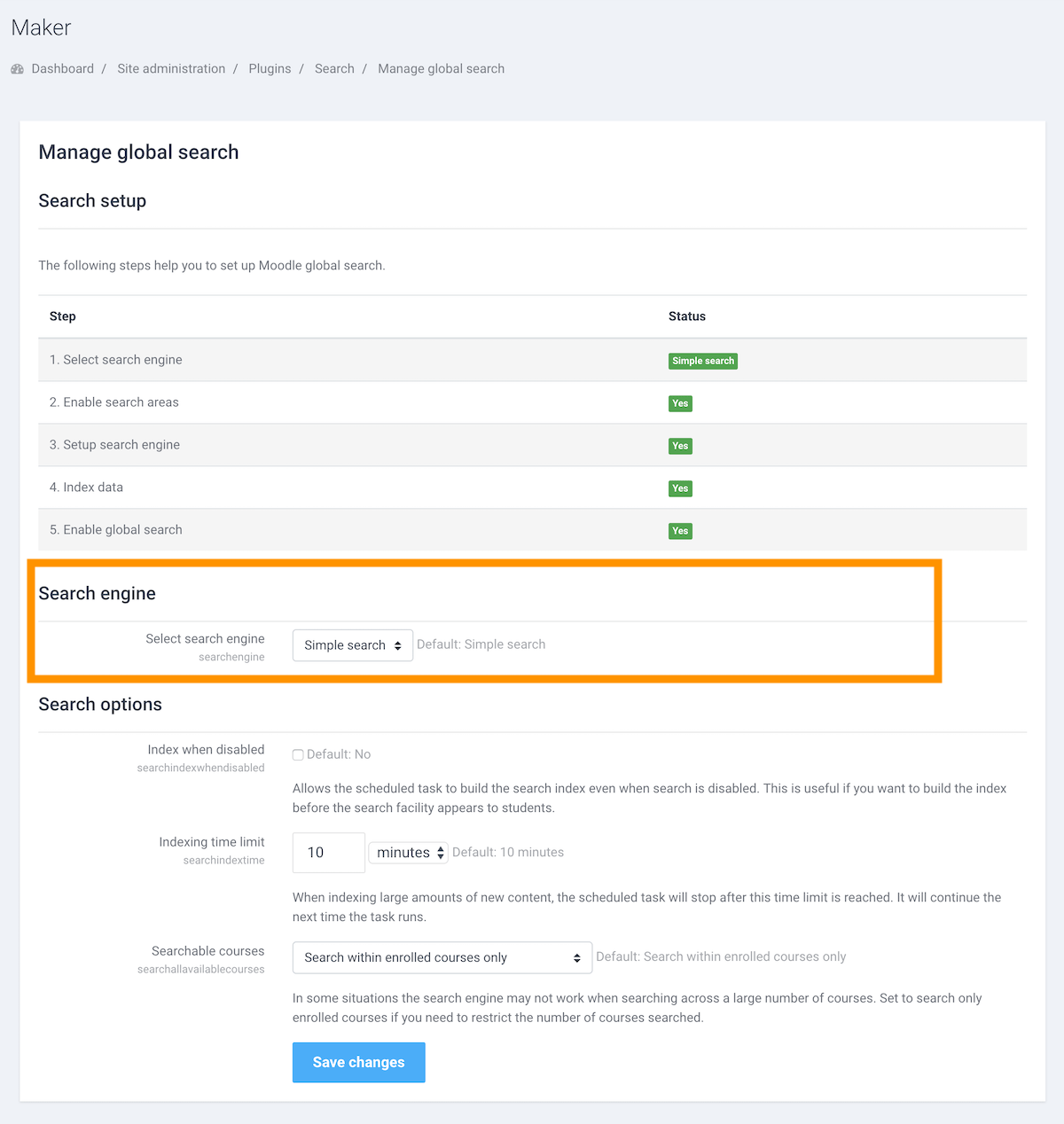 For more information about how to configure the Solr search engine you can check Moodle's guide here.
Step 2
Go to: Site administration > Advanced features
Enable global search option by ticking the checkbox: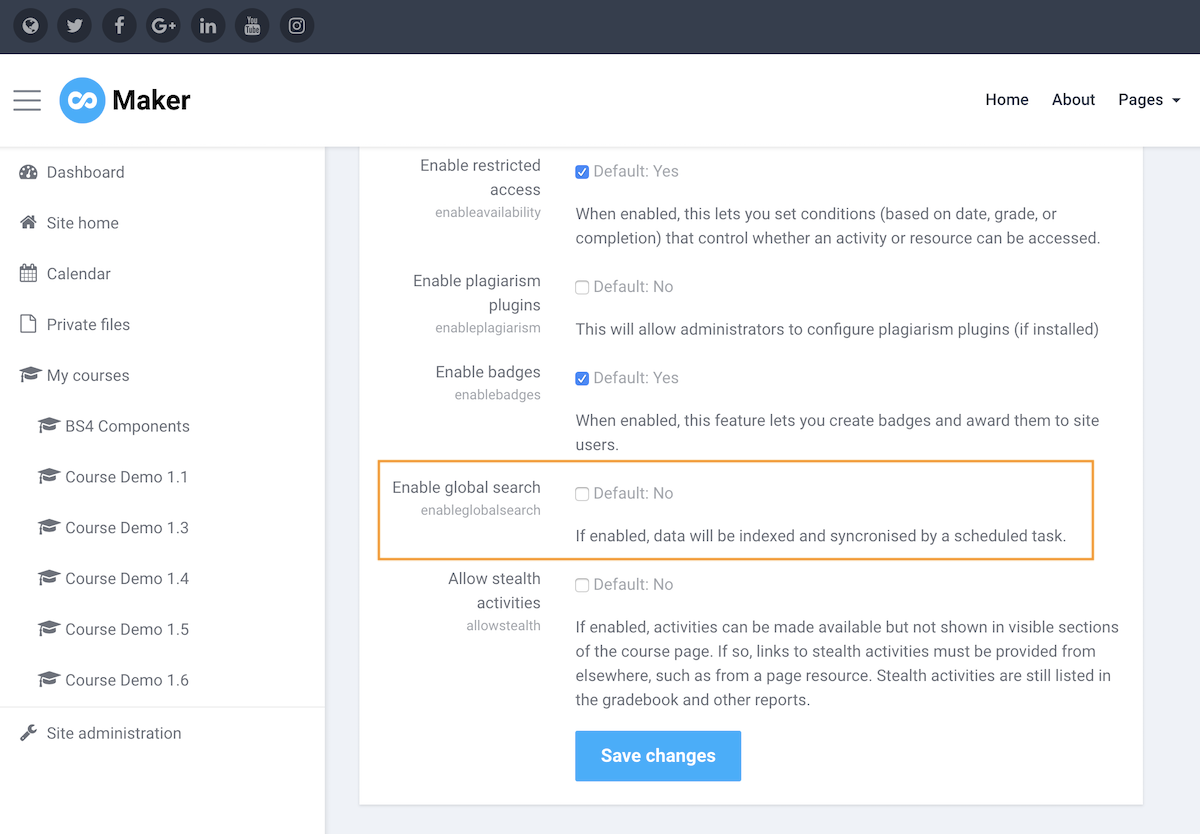 That's it. Now you should see a global search box being added to your Moodle site's header area.