The Moodle installation package is built weekly with new fixes. As a Moodle site administrator it's always handy to know your installation's version and build to be able to identify version or build related bugs and decide if you need to upgrade to the latest version.
To check this piece of information, all you need to do is navigate to the "Notifications" option by going to Settings > Site administration > Notifications as shown on the screenshots below.
The screenshots used are taken from our Boost-based Moodle theme Maker.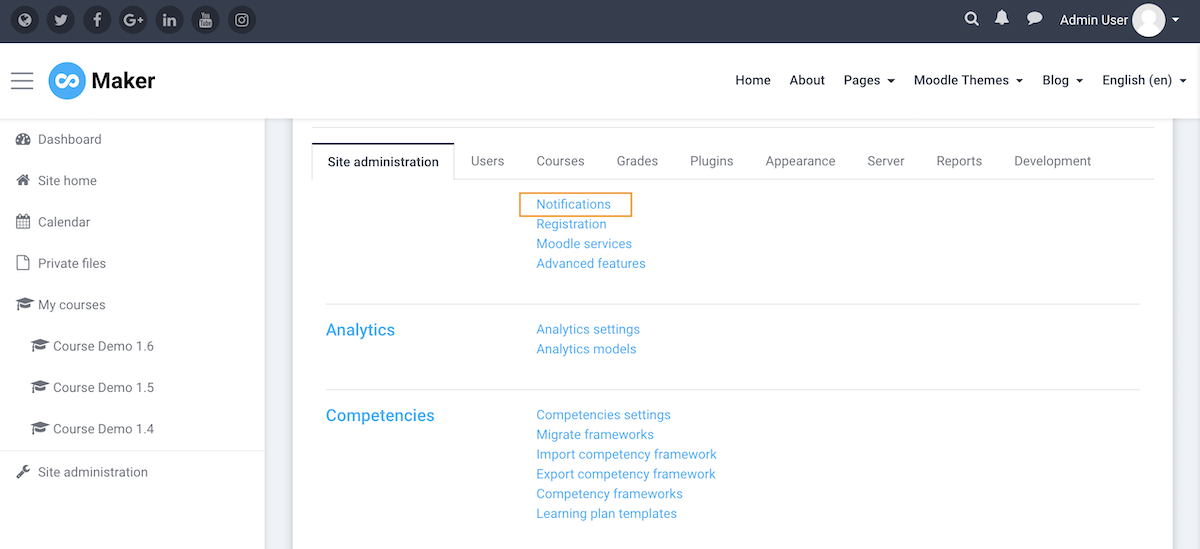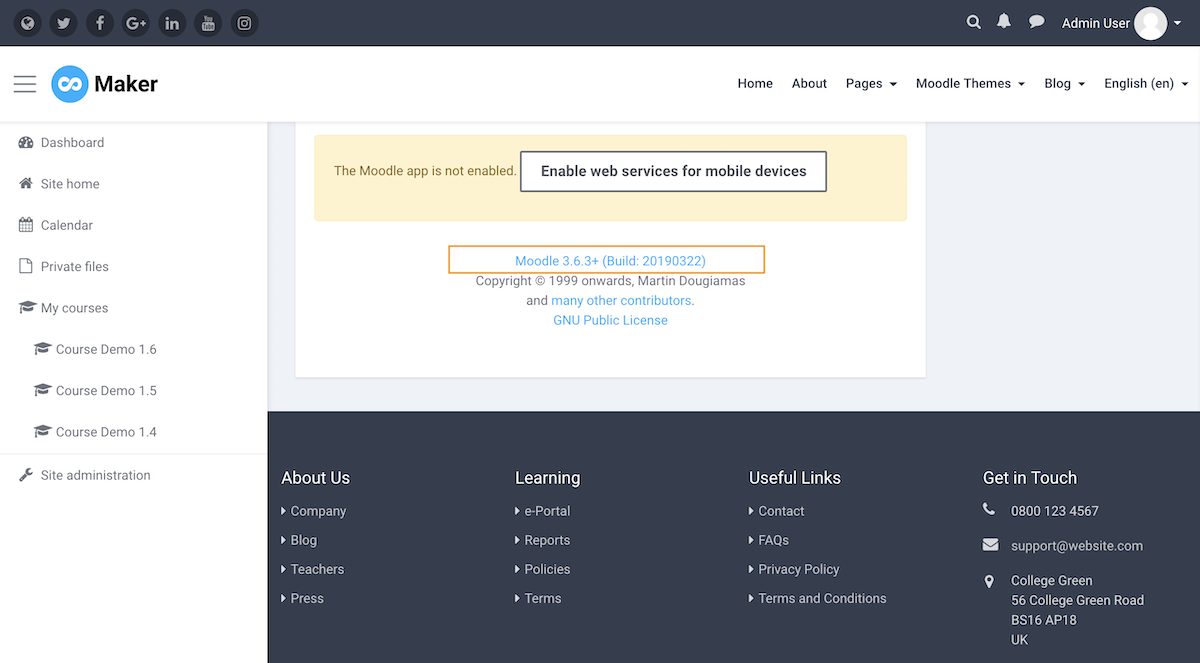 Want to master Moodle?
Moodle Tutorial for Educators - Learn Moodle to create WORLD CLASS online courses. Leverage Moodle 3 like a BOSS!
Are you a Moodle admin?
Learn World Class Moodle LMS Admin, Configure, Theme, Manage Courses, Users, Permissions, Roles, Security, Plugins...