Moodle 4.0+ is released in April 2022 and it contains significant UX and UI improvements desired by the whole Moodle community. In this blog post we have listed all of the improvements and new features related to Moodle courses.
New course tabbed navigation design
Prior to Moodle 4.0, all of the course management related options are hidden under the "Actions Dropdown Menu" which is only accessible by clicking the cog icon in the course header area. Moodle 4.0 revamped the old dropdown menu system and replaced it with a tabbed navigation system. The new navigation system contains all the contextual management options related to the current course page which is more intuitive to users.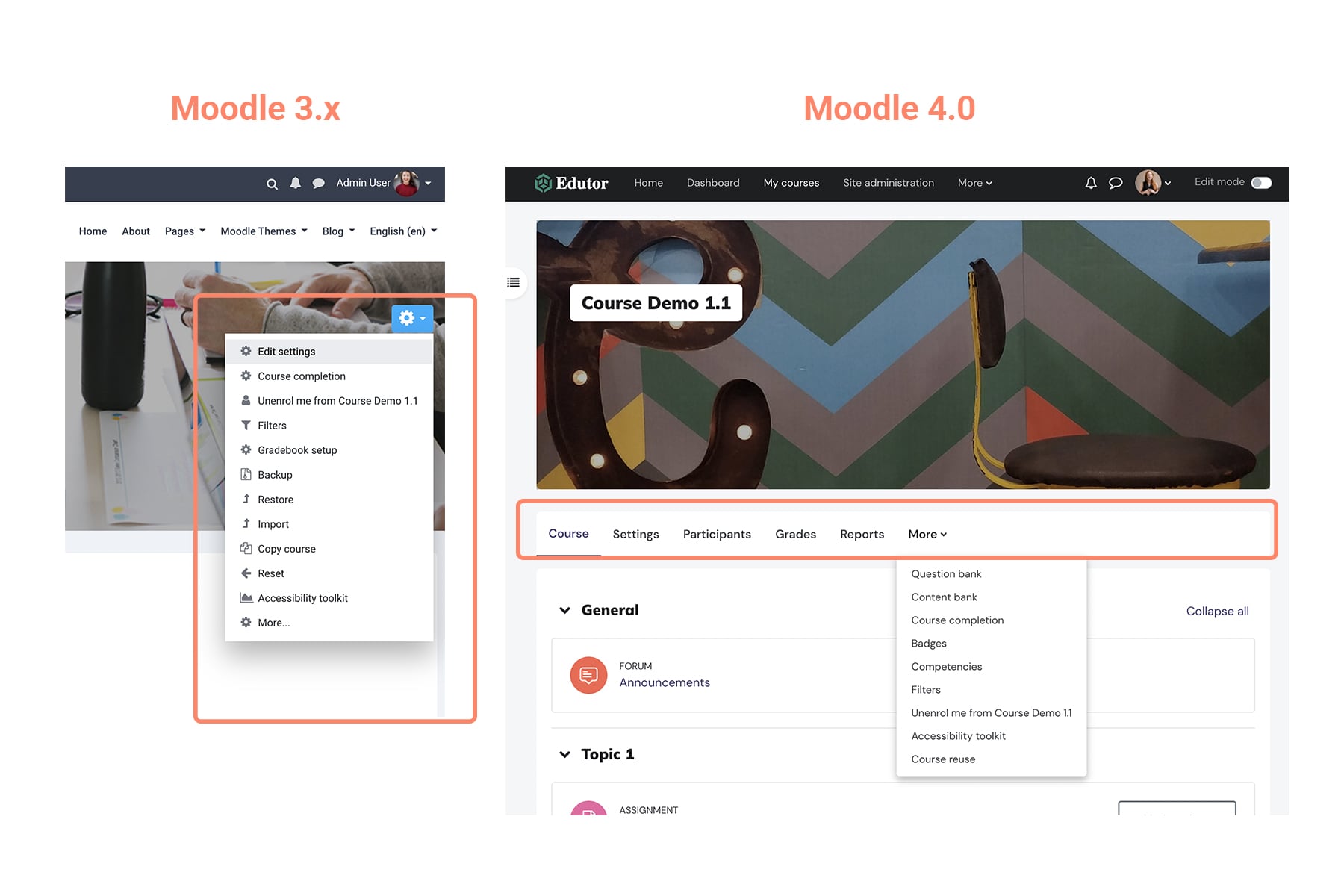 New course sliding side panels
Moodle 4.0 added two sliding side panels on the left and right hand side of the course page.
Left Panel
The left panel contains the course index items. It not only provides a quick way for learners to jump to a specific course section or activity/resource, it also enables course teacher/admin to rearrange the course activities/resources by dragging and dropping them directly in the panel.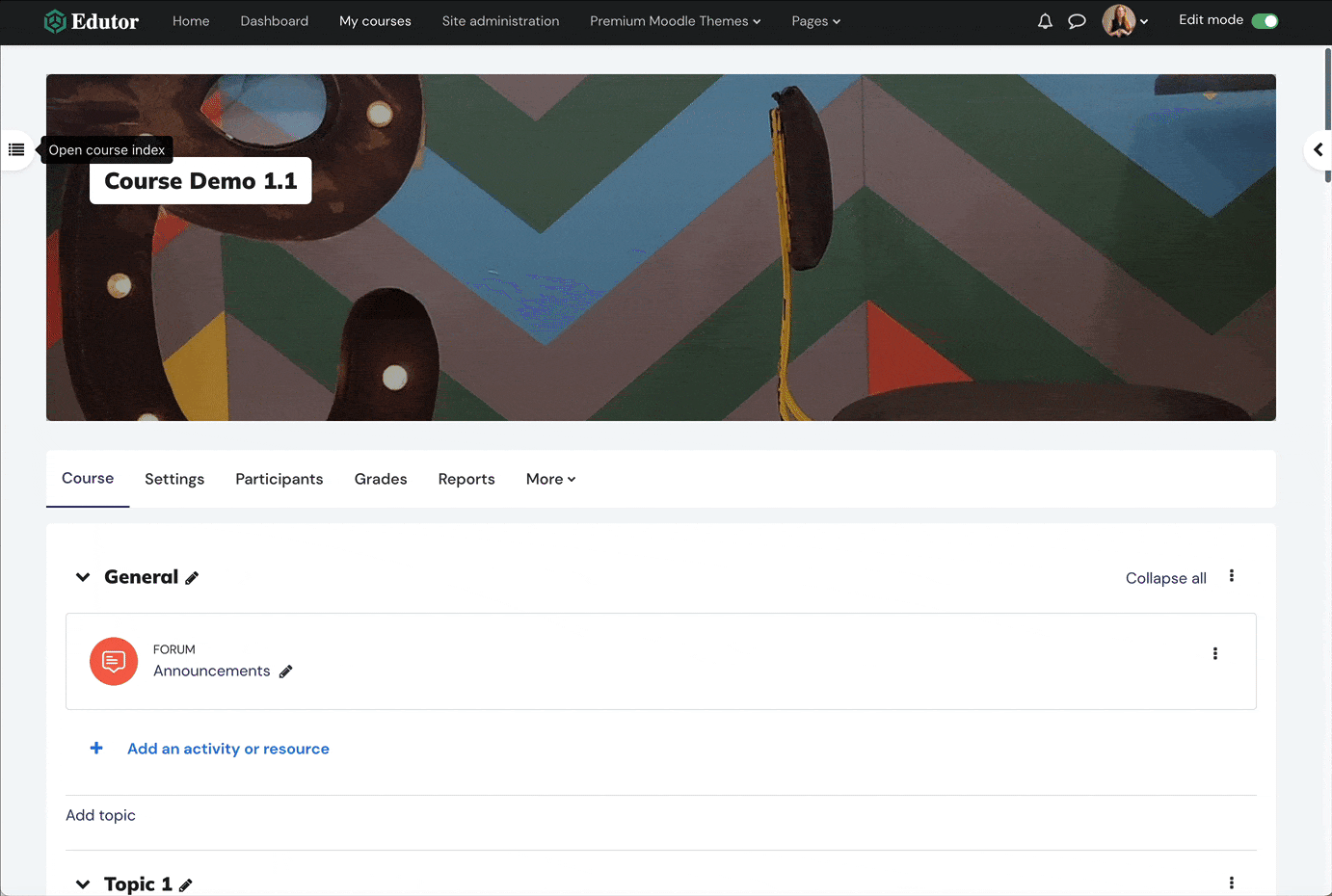 Right Panel
The right panel contains the course side blocks. Prior to Moodle 4.0 all of the side blocks were displayed on the course page which took up valuable screen space. Now users can toggle the panel to hide the blocks and focus on the course content.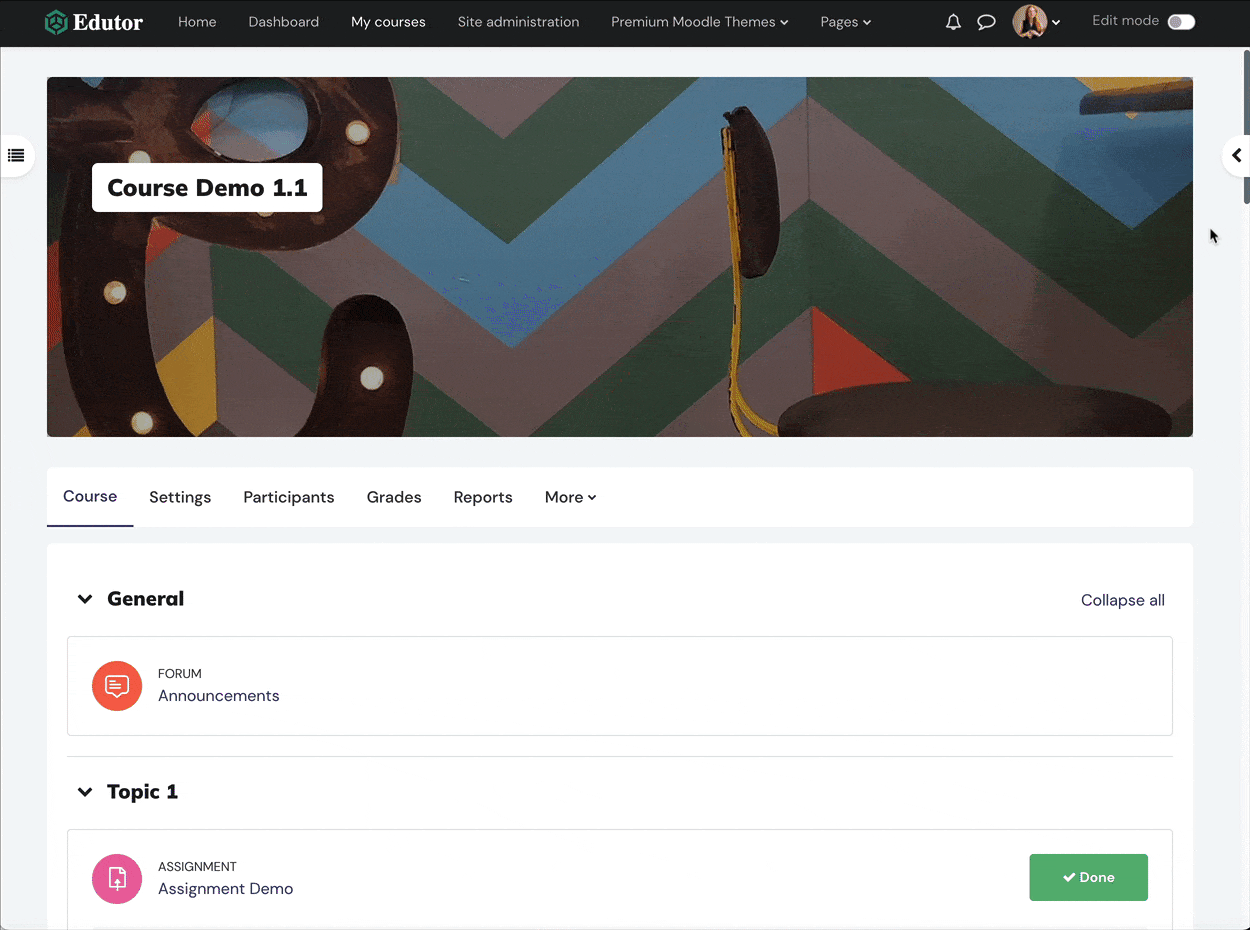 New Moodle course icons for activities and resources
Moodle 4.0 completely revamped the old icon system and replaced the old dated-looking icons with modern sleek line icons.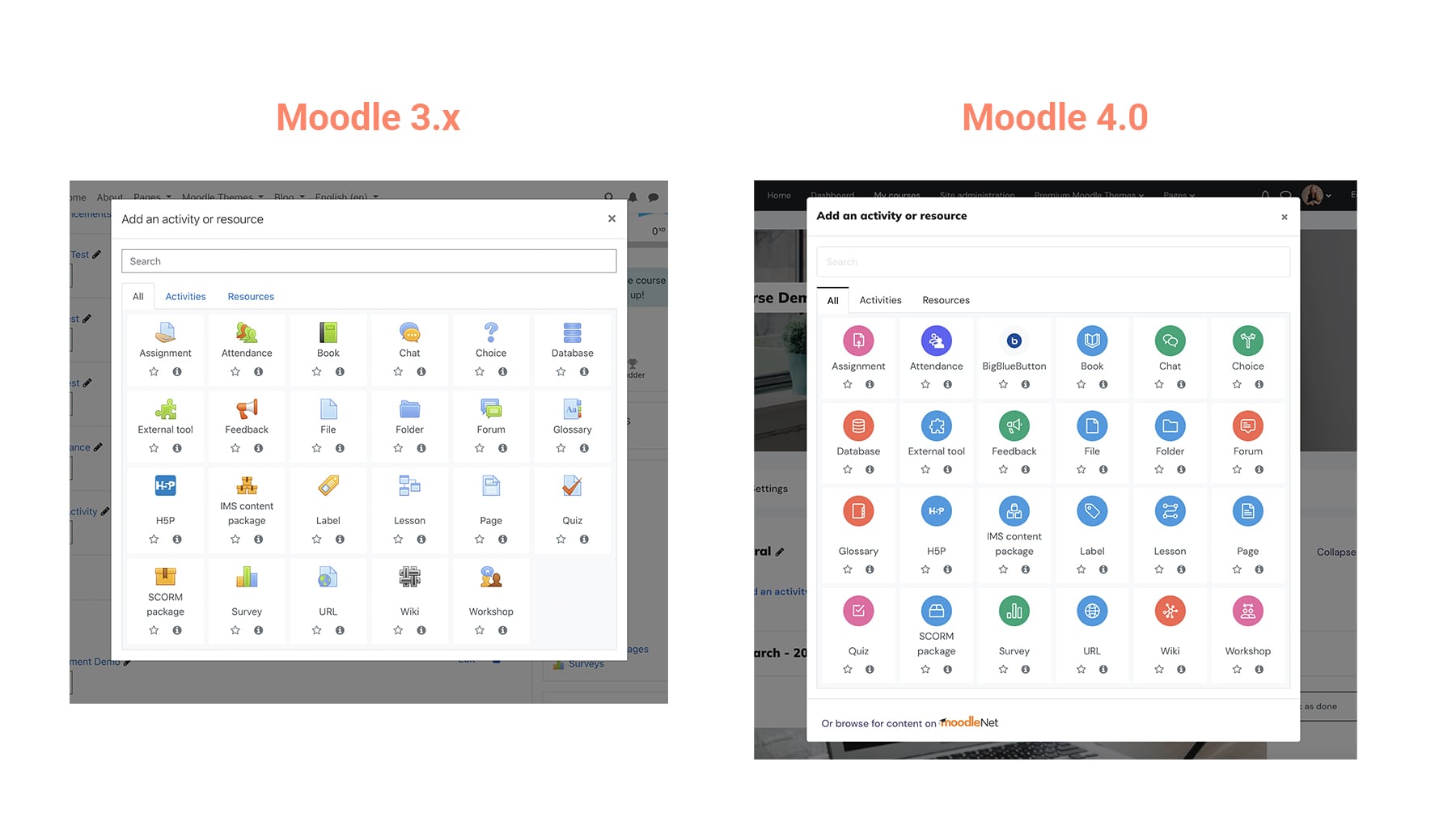 Collapsible course sections
In Moodle 4.0 course sections are collapsible. Users can collapse all of the sections at once or collapse individual sections.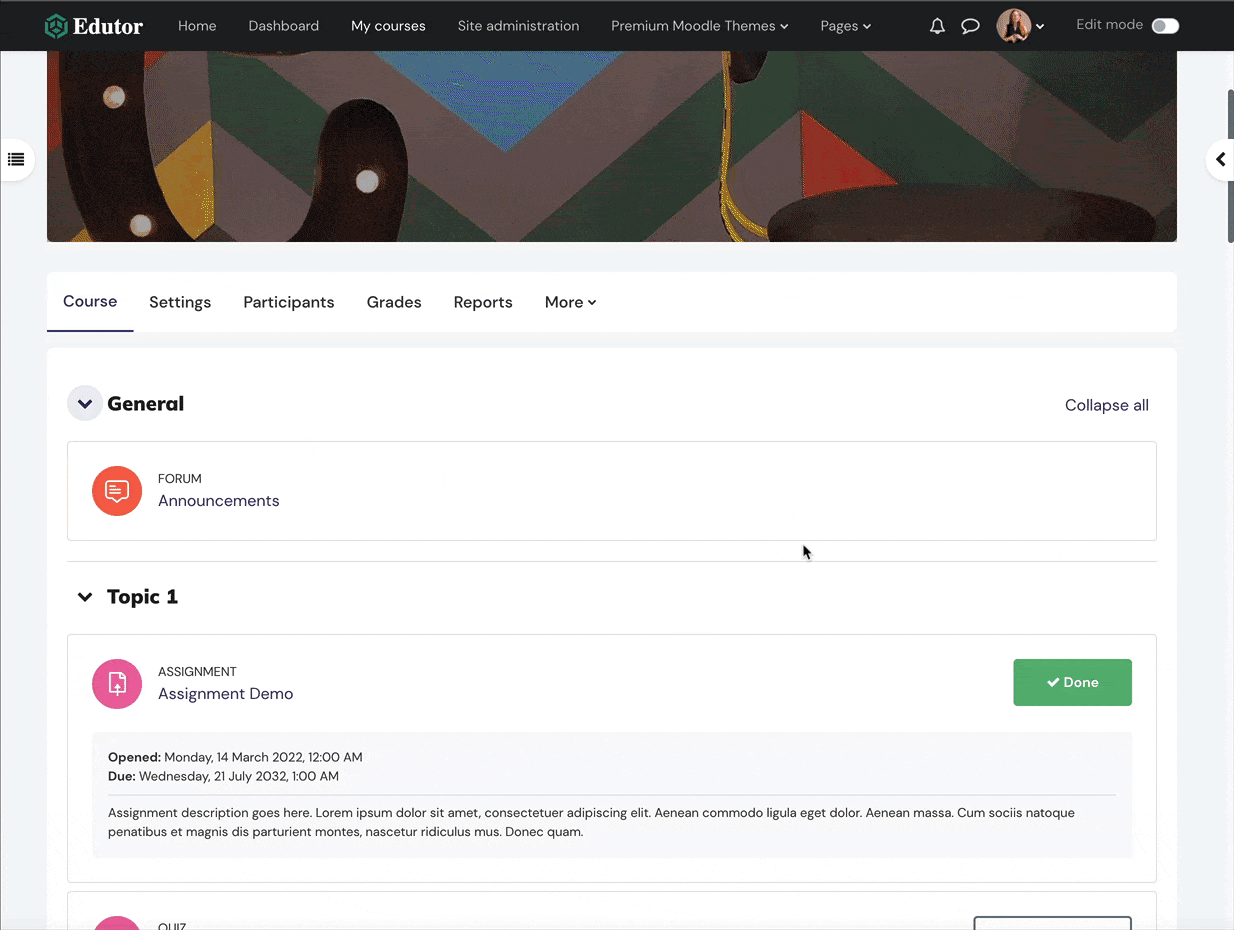 Extra information for course activity
Moodle 4.0 displays extra information for each activity. For example, the assignment activity displays "opened date" and "due date" under the activity description. (see the comparison figure below)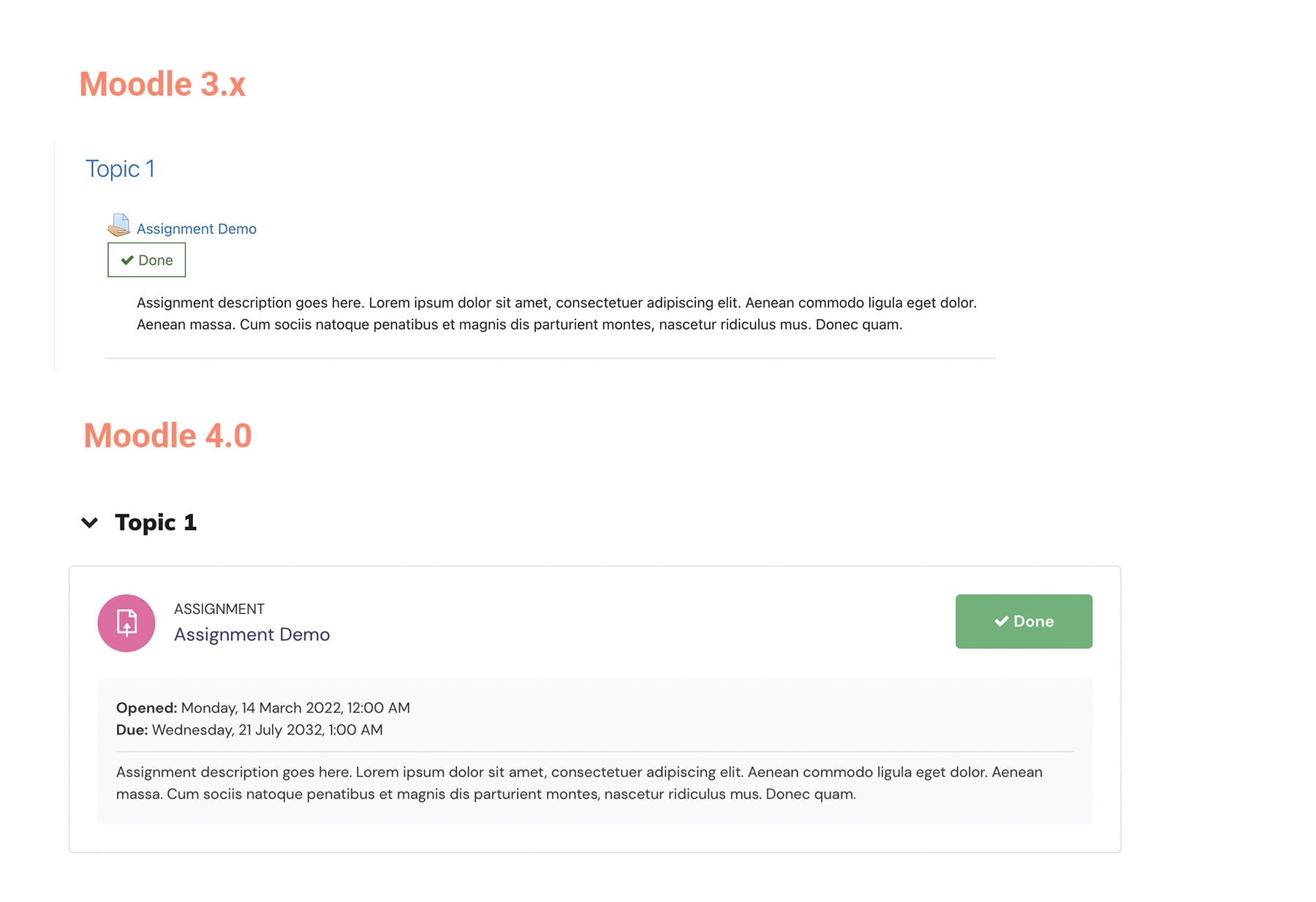 New way to activate course editing mode
Moodle 4.0+ places an "Edit mode" switch in the page header area across the site. Users can click the switch to toggle the Moodle site between editing and non-editing mode. Moodle 3.x displays a "Turn Editing On" button on the course page for users to toggle course editing mode.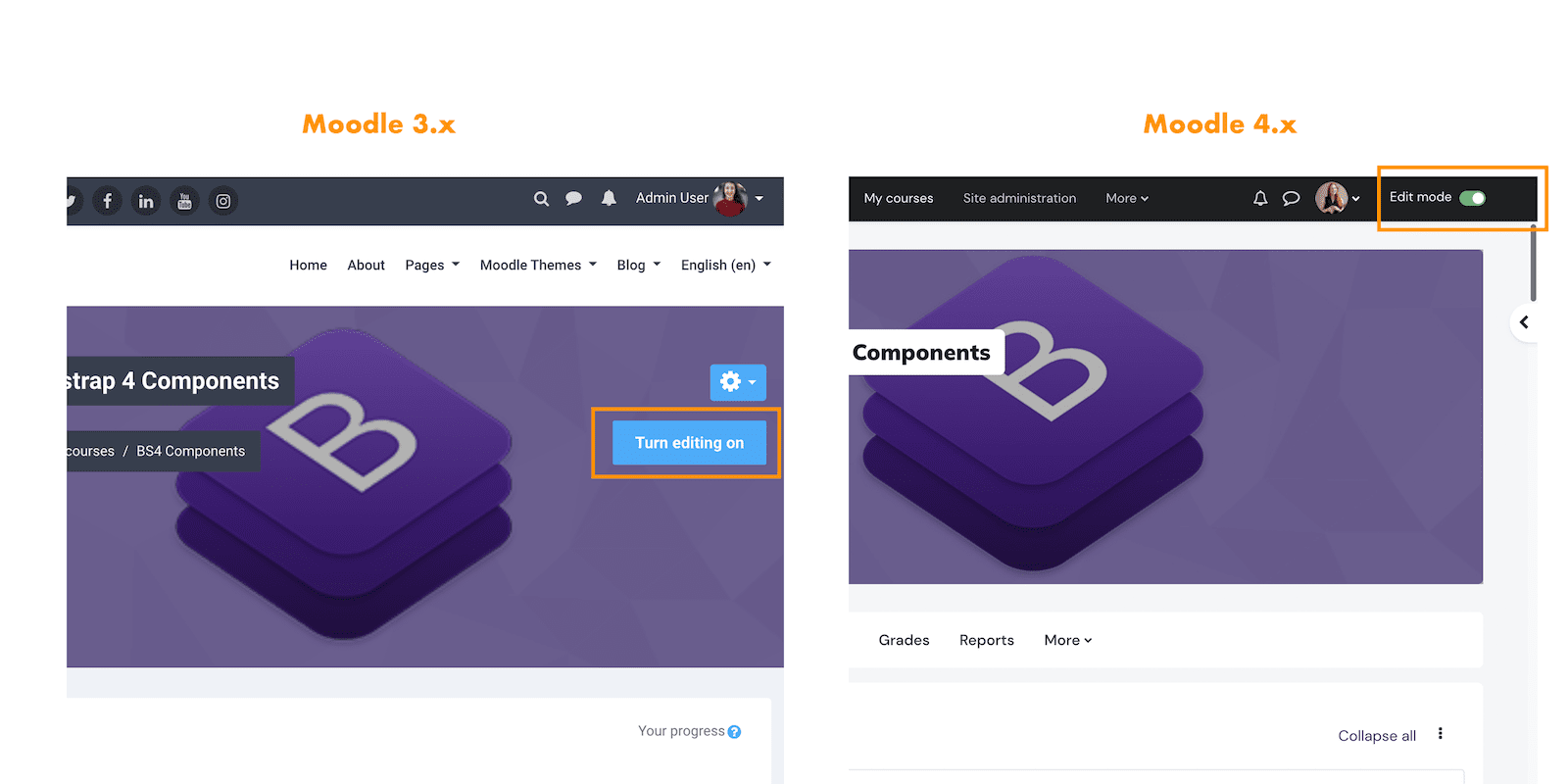 New langue menu position
If your Moodle site has more than one language pack installed, a language menu will be displayed by default. Moodle 3.x displays the language menu in the Moodle custom menu. Moodle 4.0+ displays the language menu in the page header top bar area for logged-out users. Logged-in users can access the language menu under the user dropdown menu.
Moodle 4.0+ guest view: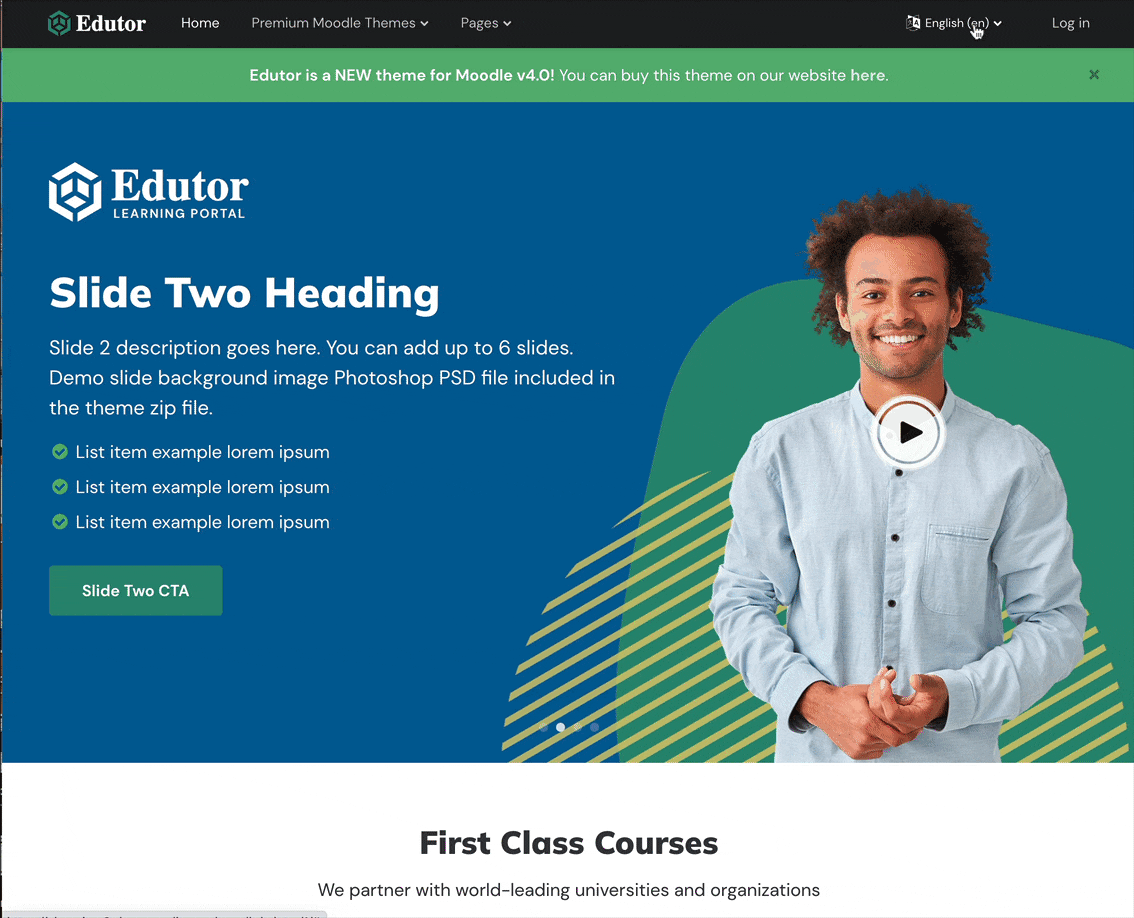 Moodle 4.0+ logged-in view: