Want to copy a Moodle course from one site to another? In this tutorial we will show you how to do that. If your Moodle site is using a Boost-based theme you can copy our demo course to your site by following the steps below.
Moodle Demo Course Download:
You need to unzip the course file before importing to your Moodle site.
Free Download (132 downloads)
Step 1 – Export A Course
Find the Moodle course you'd like to copy and turn editing on. Click the cog icon and select the "backup" option in the dropdown menu as shown in the figure below.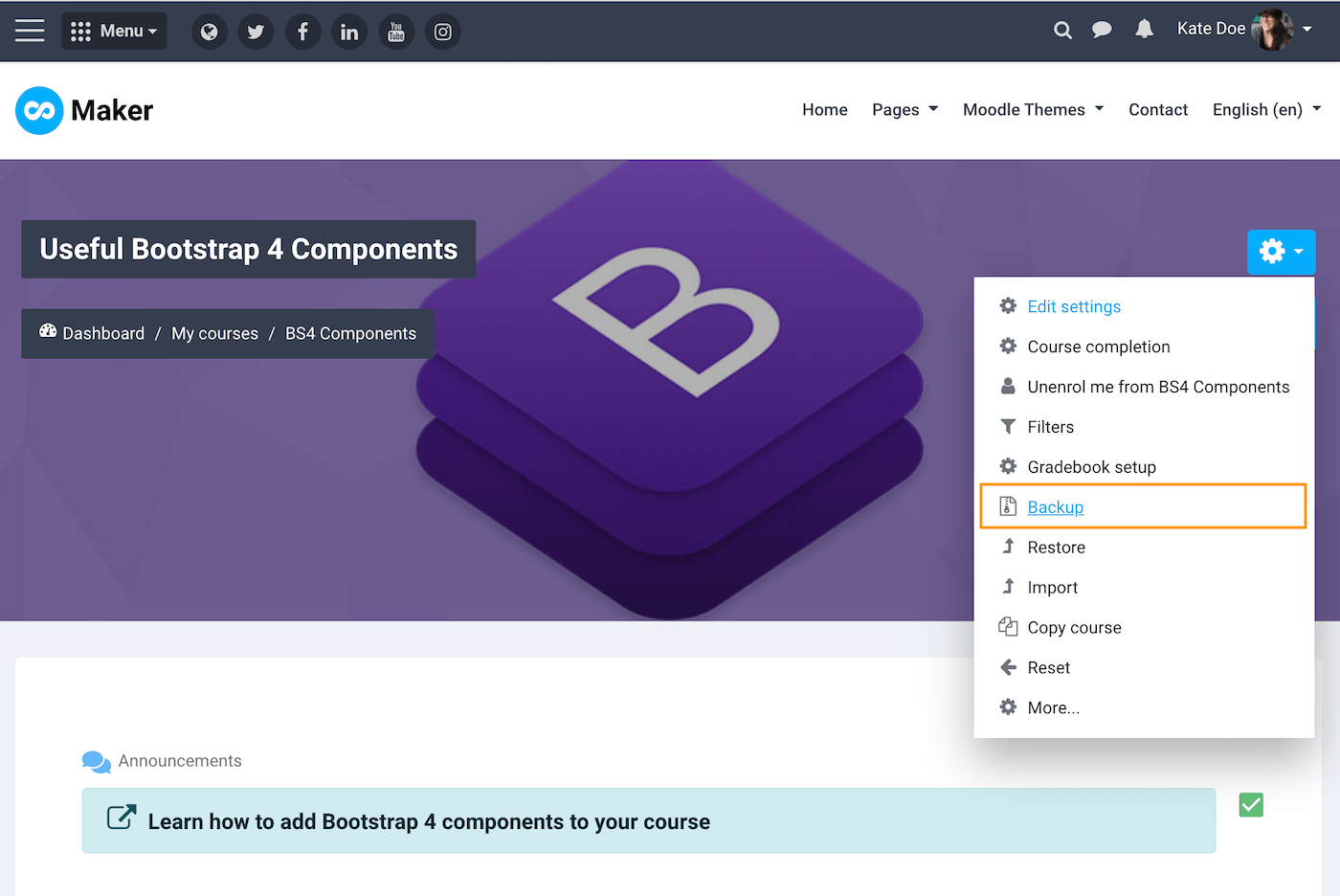 You can configure what you'd like to include in the course backup file by following the 5 on-screen steps. Because we're going to copy the course over to a different Moodle site with different users, it's a good idea to untick the "Include enrolled users" option to avoid any import issues.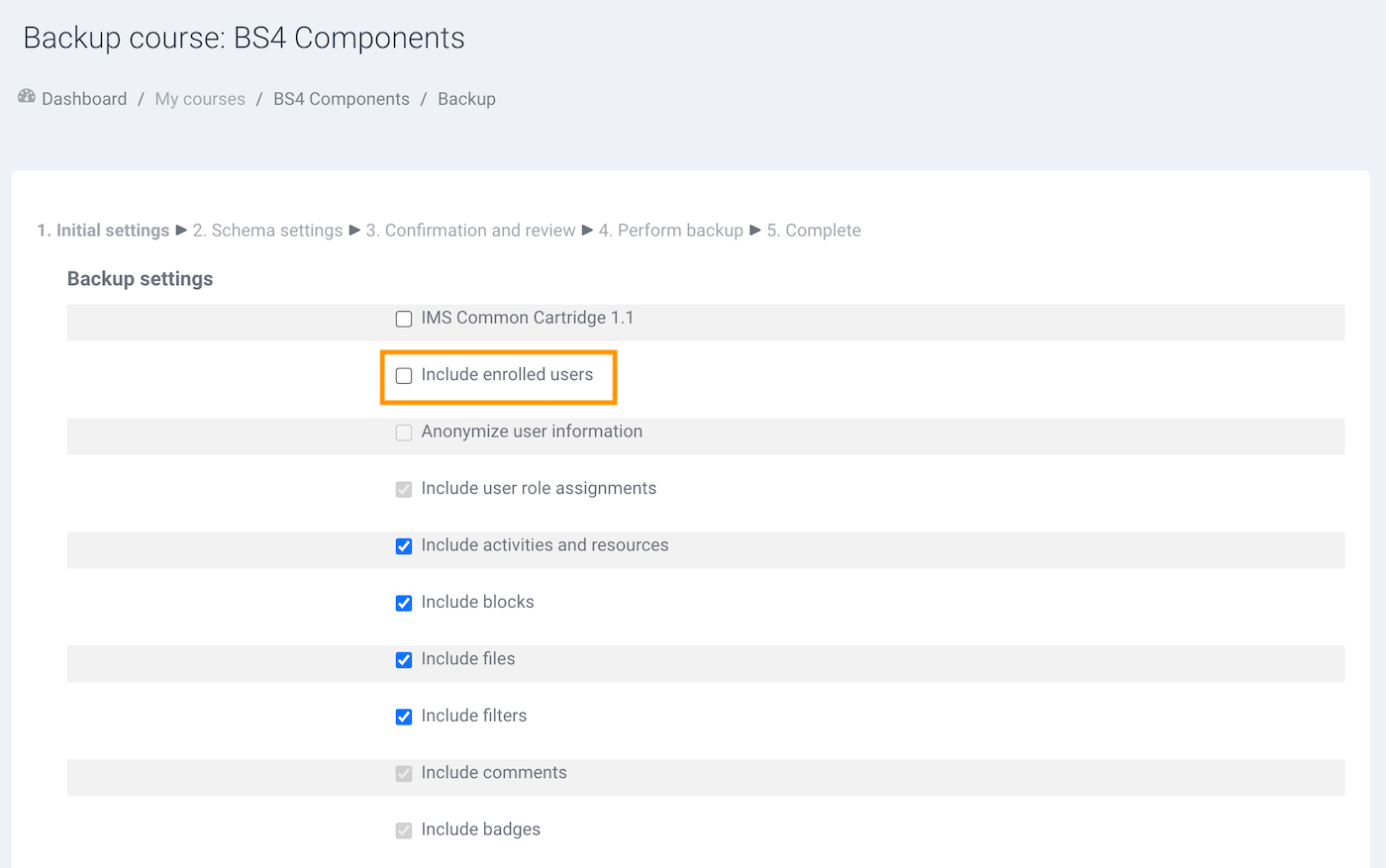 Once a course backup file is successfully created, you can download the file (*.mbz) to your computer.


Step 2 – Import A Course
Go to the Moodle site you'd like to have the course copied in to. Import the course mbz file via the course restore page: Site administration > Courses > Restore course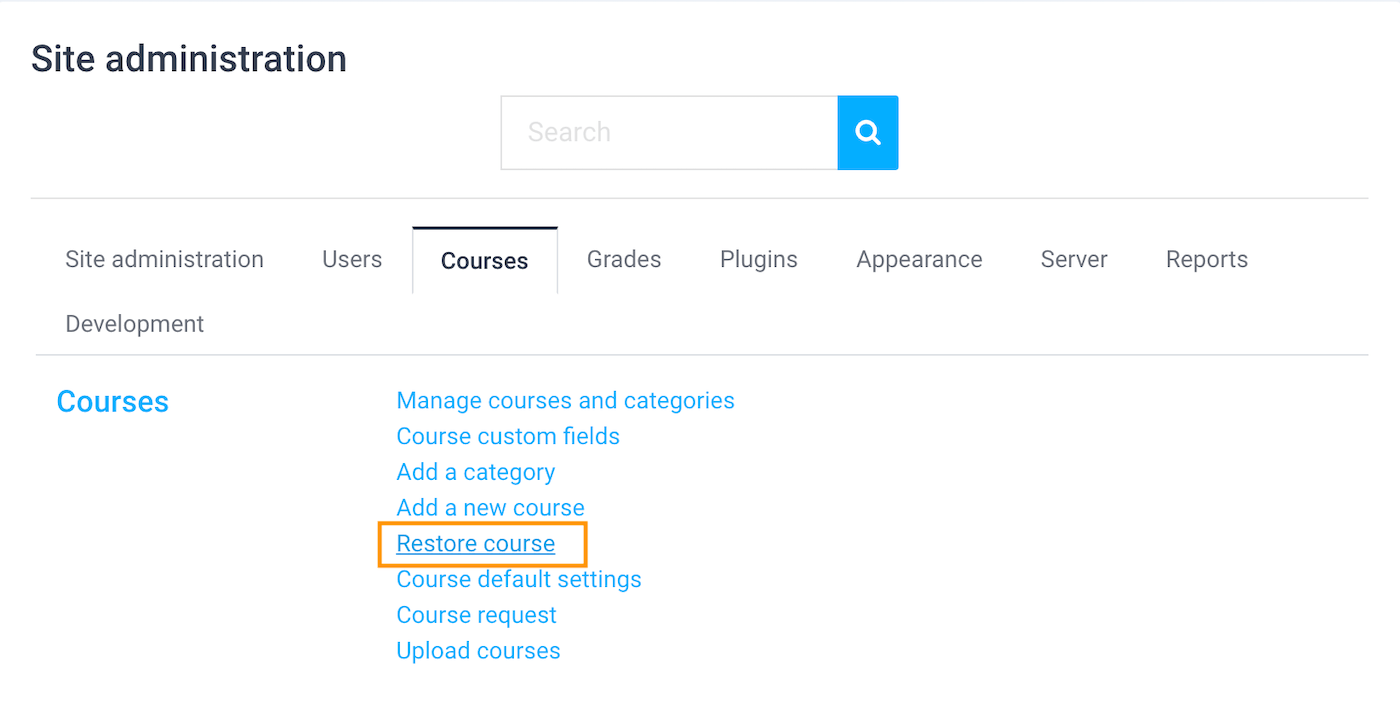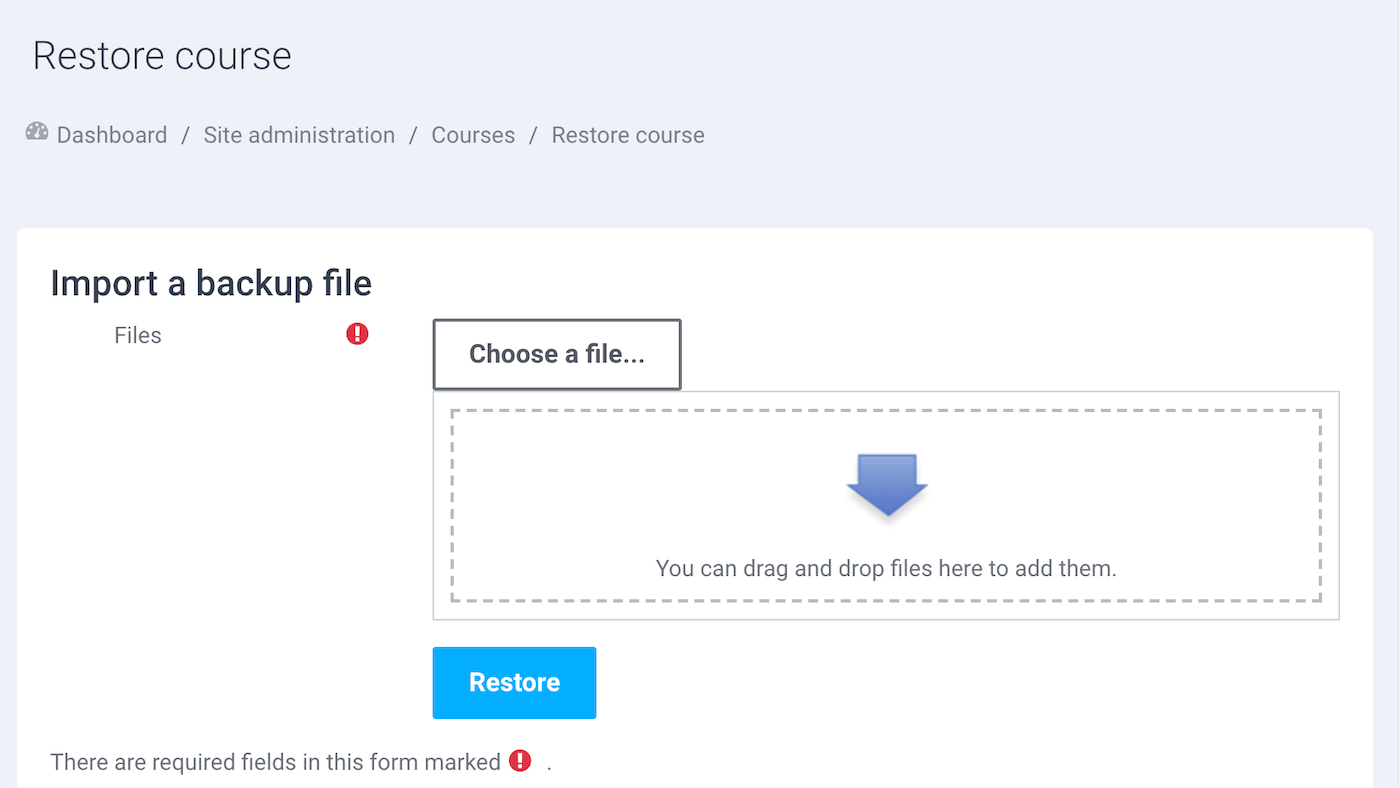 Click the Restore button to start the importing process.
You have the option to either import the course as a new course or import it into an existing course. You also have the option to decide what to include in the import by following the 7 on-screen steps as shown in the figure below.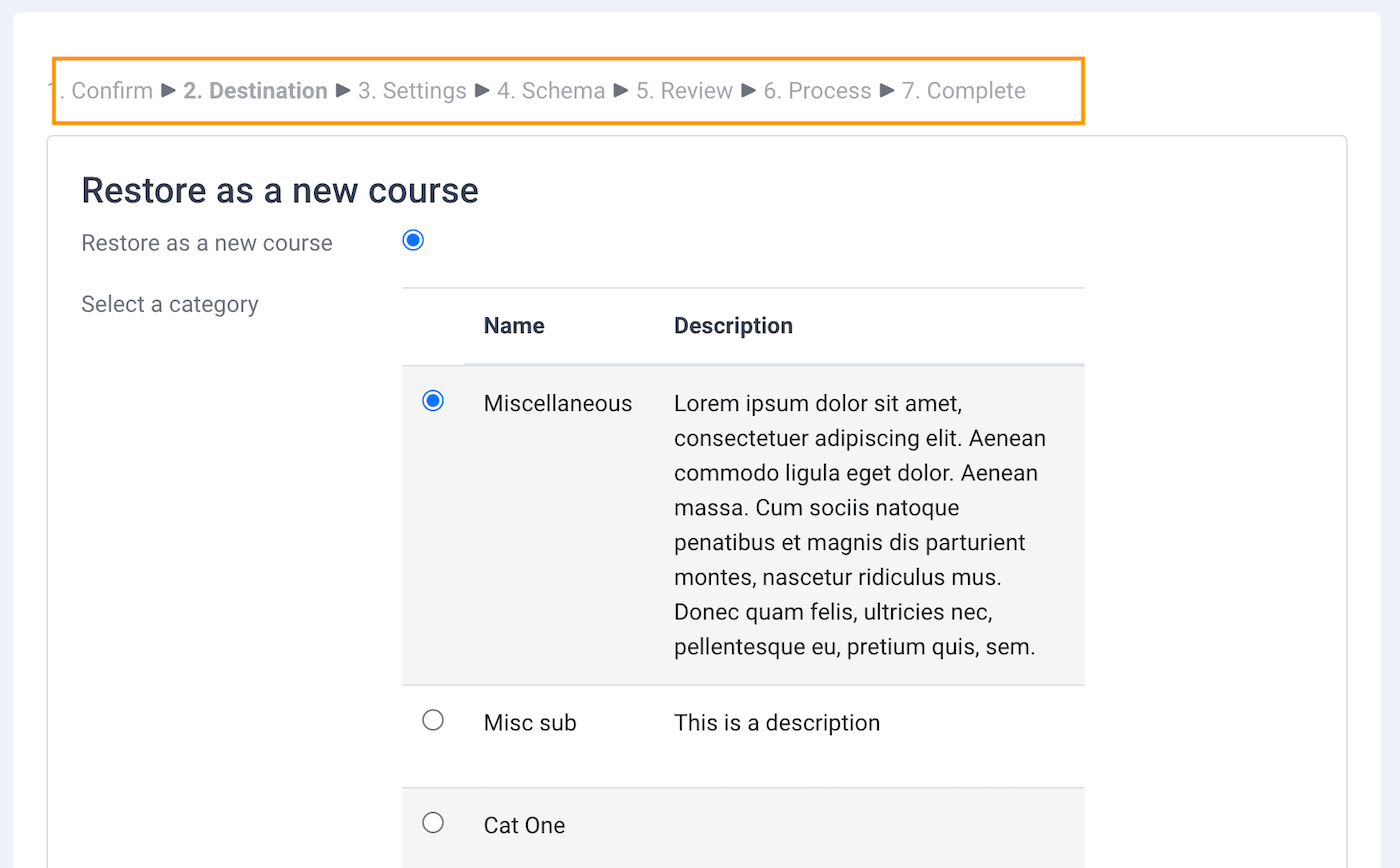 Click the "Perform Restore" button and the course should be successfully copied over.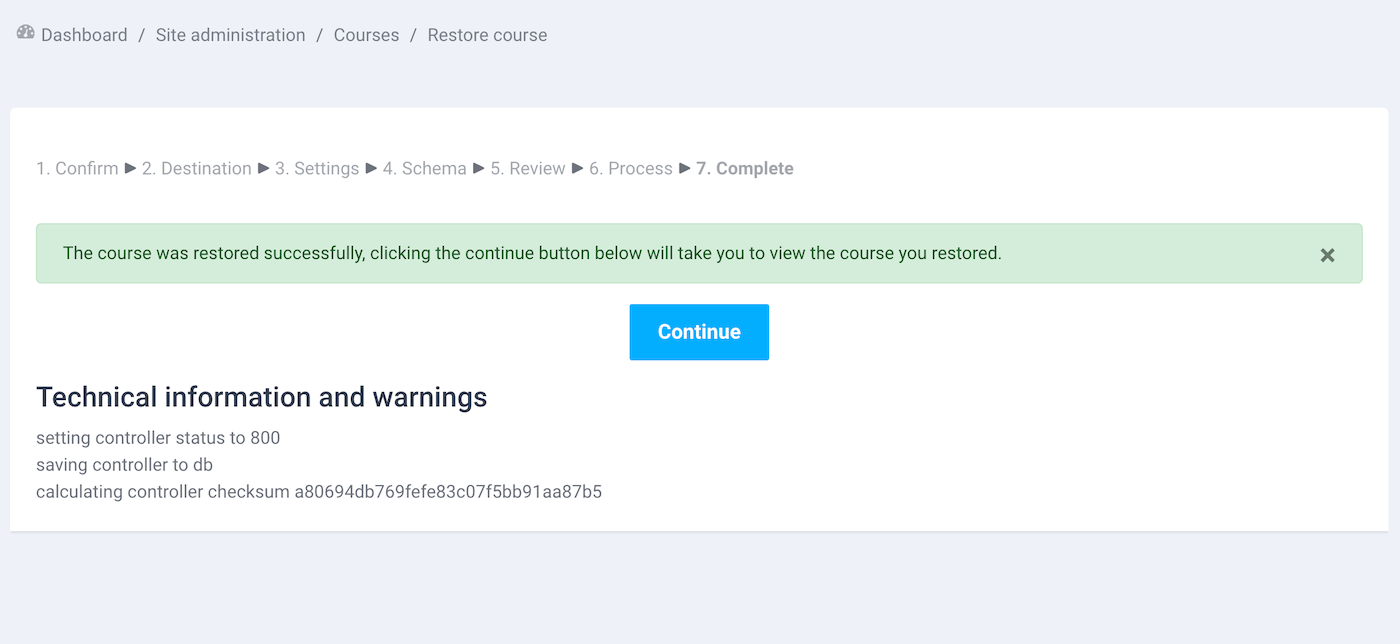 Want to master Moodle?
Moodle Tutorial for Educators - Learn Moodle to create WORLD CLASS online courses. Leverage Moodle 3 like a BOSS!
Are you a Moodle admin?
Learn World Class Moodle LMS Admin, Configure, Theme, Manage Courses, Users, Permissions, Roles, Security, Plugins...