Moodle 4.0 allows site admin to group courses into categories. A typical Moodle course category's URL uses the following format:
https://yourmoodlesite.com/course/index.php?categoryid=

1
(the number at the end of the URL corresponds to the course category's id)
In our latest premium Moodle theme Edutor, there is a frontpage categories section where the site admin can add and configure up to 20 category blocks and link them to the existing course categories. It's the perfect section to showcase and provide quick links to your top course categories.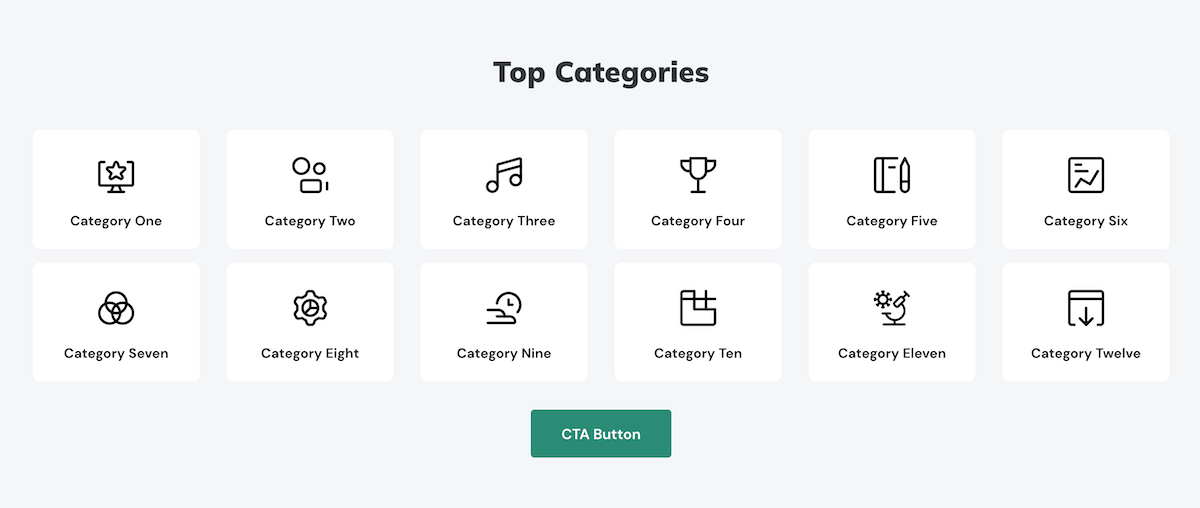 To configure the section you need to go to: Site administration > Appearance > Themes > Edutor > Frontpage Categories
Basic Settings
You can add a section title and a call-to-action button at the end of the section.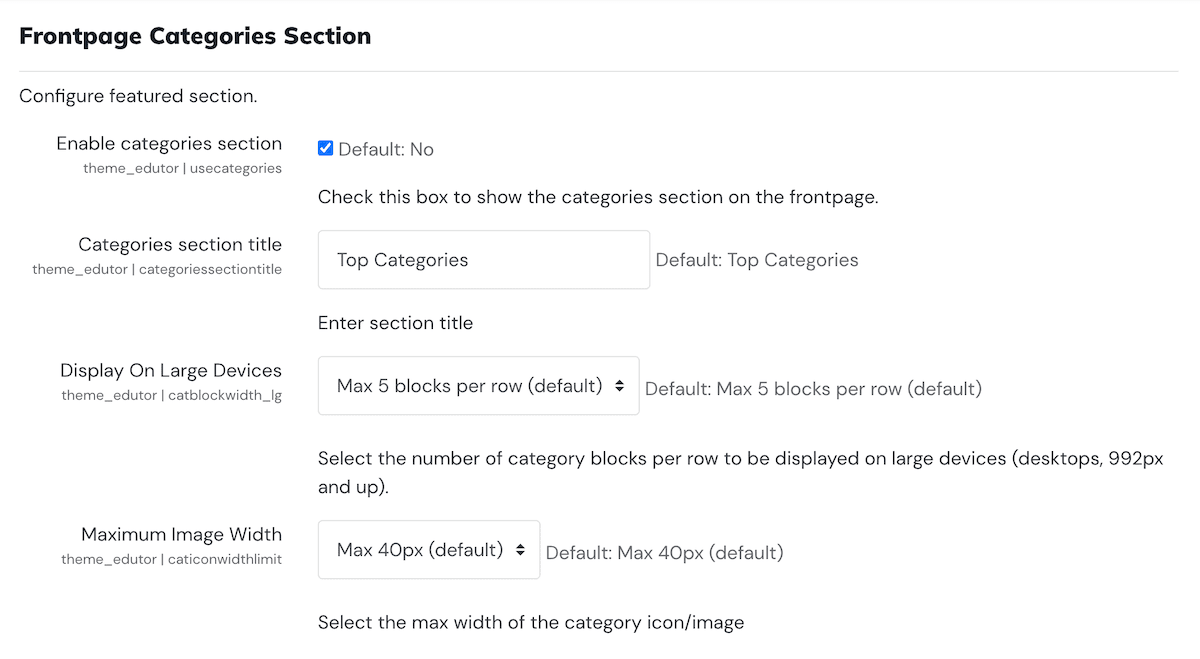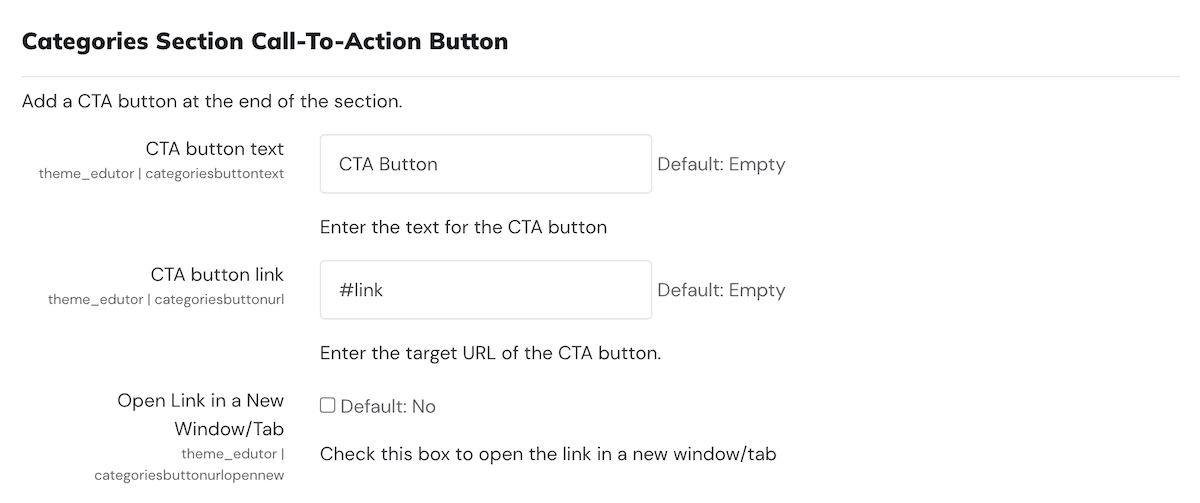 Category Blocks
You have the option to add up to 20 blocks. Each block contains a name, description, an image and a link.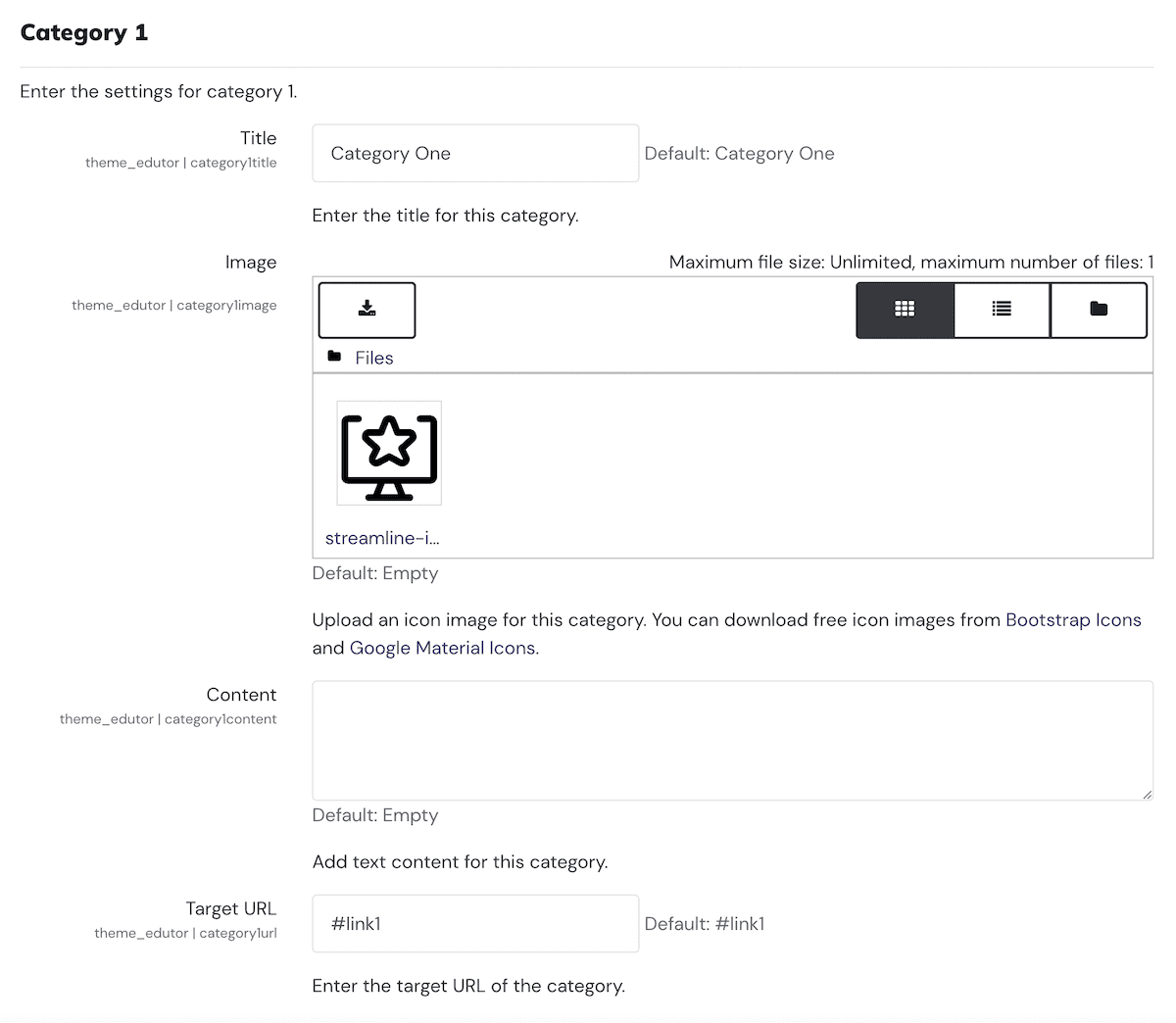 By default, Edutor theme displays up to five category blocks per row on large screen devices (eg. desktop/laptop) but you have the option to display 3, 4, or 6 blocks per row via the theme settings below:

Six blocks per row

Five blocks per row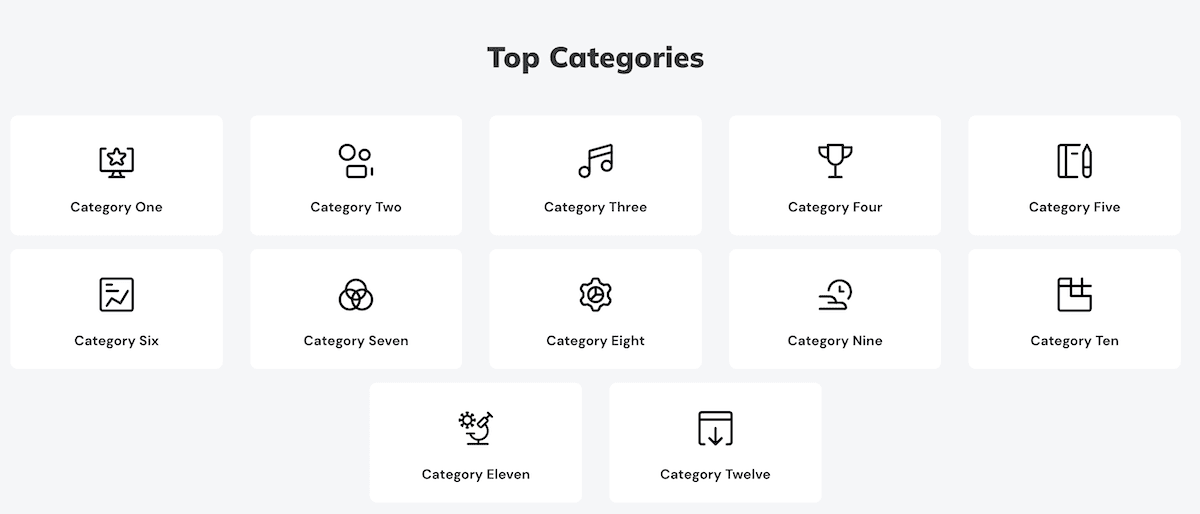 Four blocks per row (with descriptions)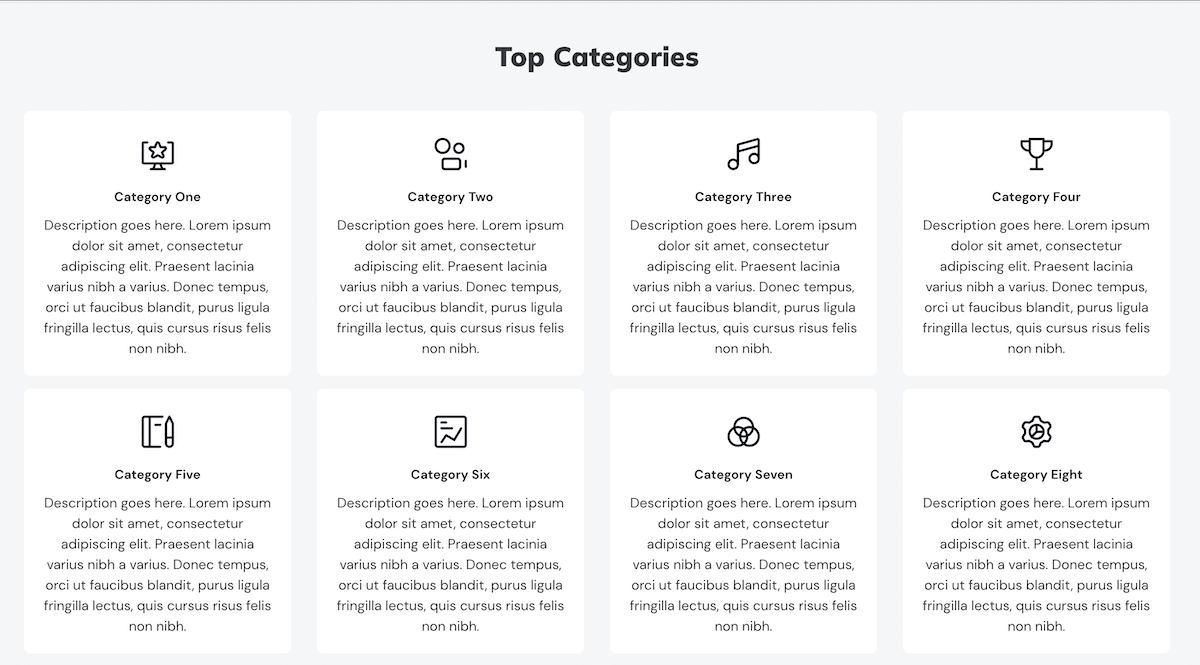 Three blocks per row (with descriptions)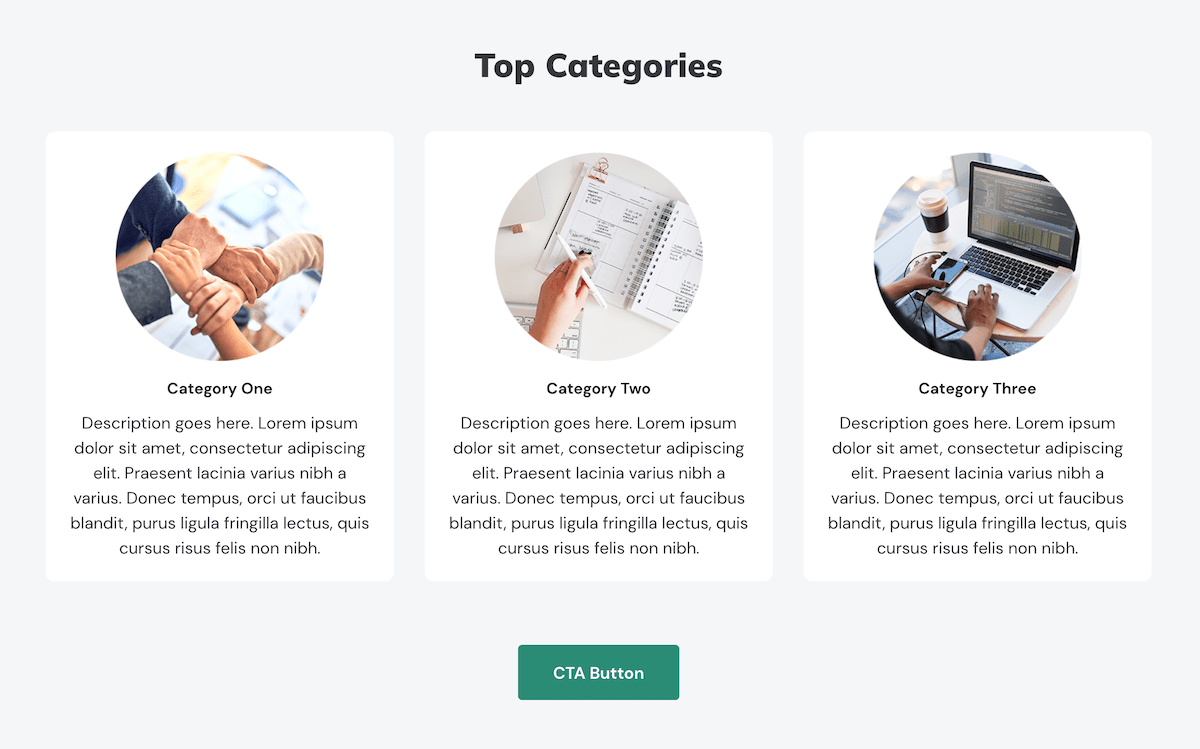 Free Icon Images
Below are some useful sites where you can download free icon images:
https://icons.getbootstrap.com/
https://thenounproject.com/icons/