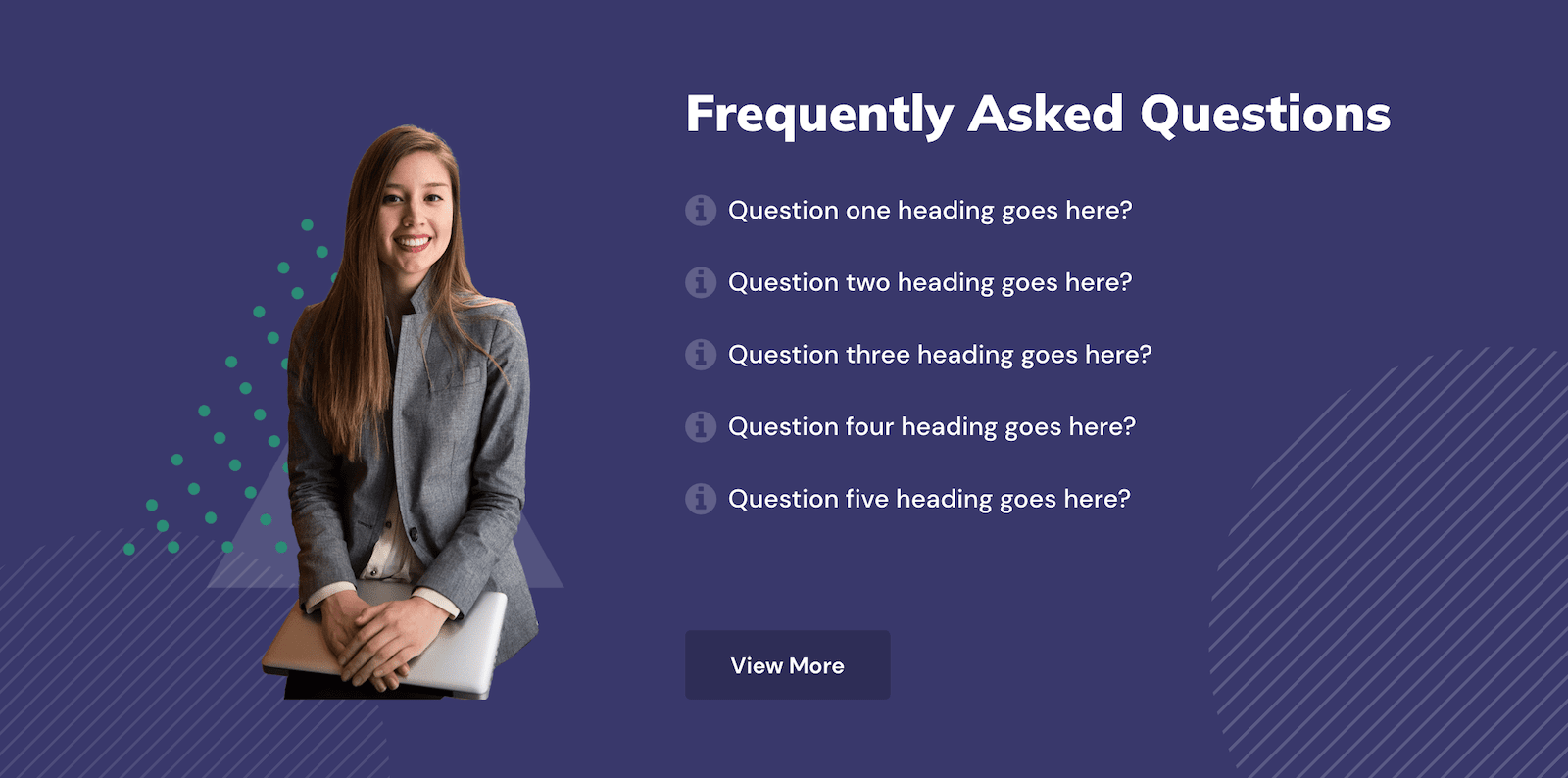 Adding a FAQ (Frequently Asked Questions) section to your Moodle site's landing page is a great way to provide useful information to visitors about your organisation and courses. A well-written FAQ section can also bring new traffic to your training site and build trust. Our latest Moodle 4.x theme Edutor is perfect for building your corporate training site and you have the option to add a customisable FAQ section on the frontpage.
In this tutorial we will walk you through the section settings and teach you how to create professional imagery to make your Moodle site stand out.
Section Settings
To configure the FAQ section, go to: Site administration > Appearance > Themes > Edutor > Frontpage FAQ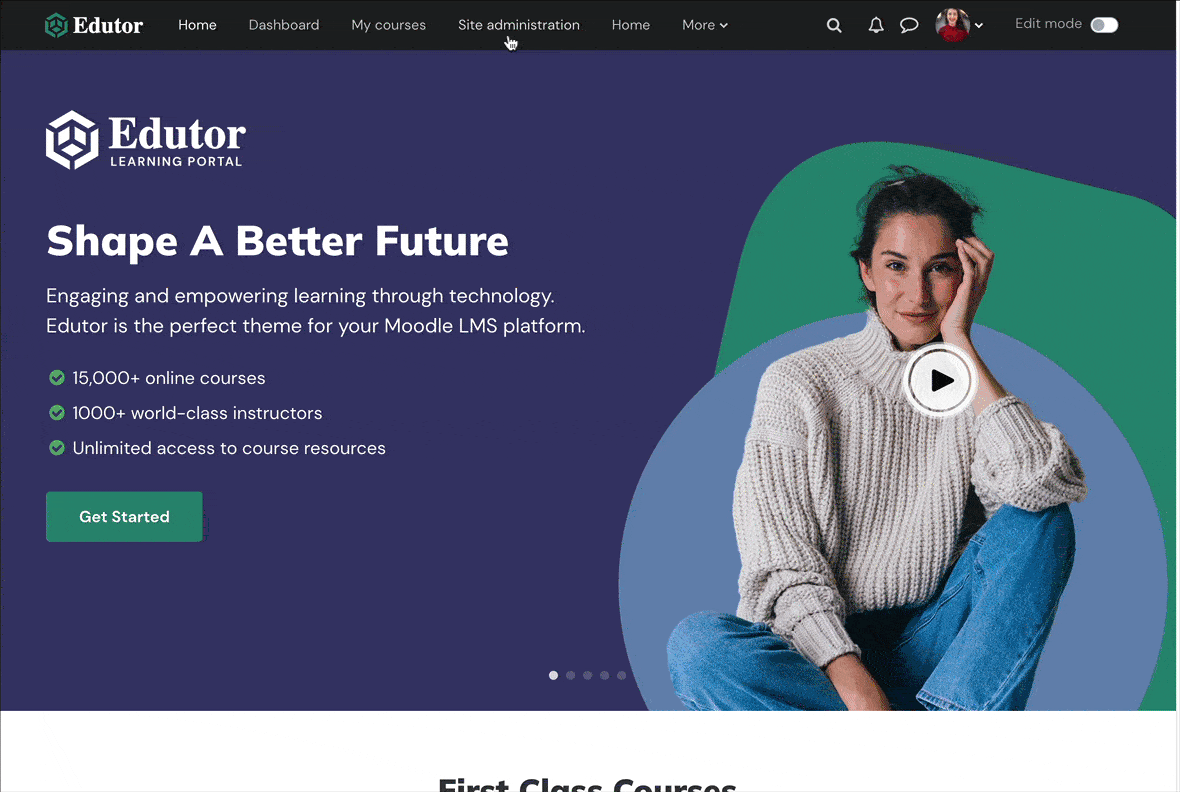 Add Q&As
You can add up to 10 Q&As. If you have a dedicated FAQ page you can use this section to list your top Q&As and then link the section to a dedicated FAQ page.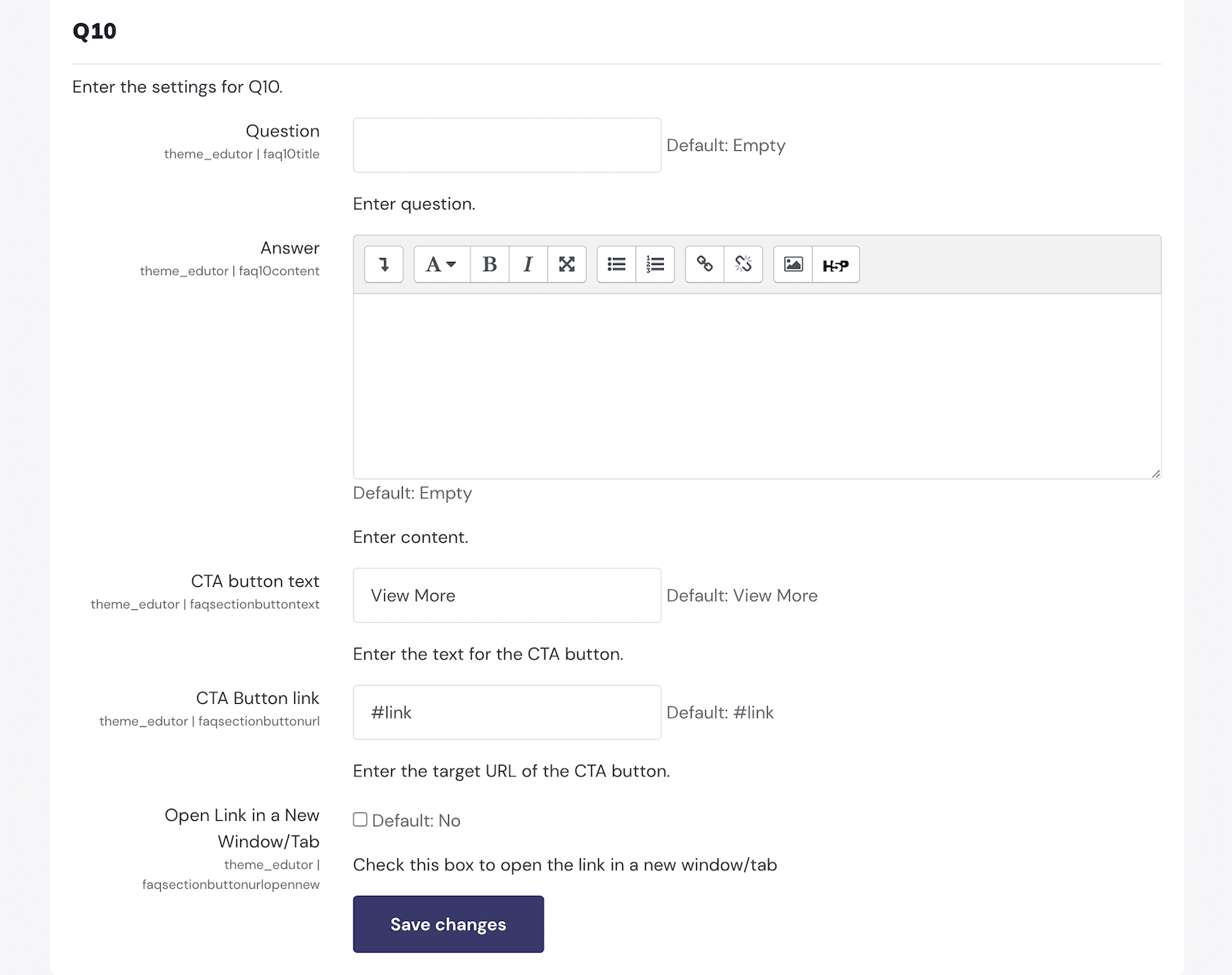 Design Customisations
You can change the section background colour and upload an image to the section.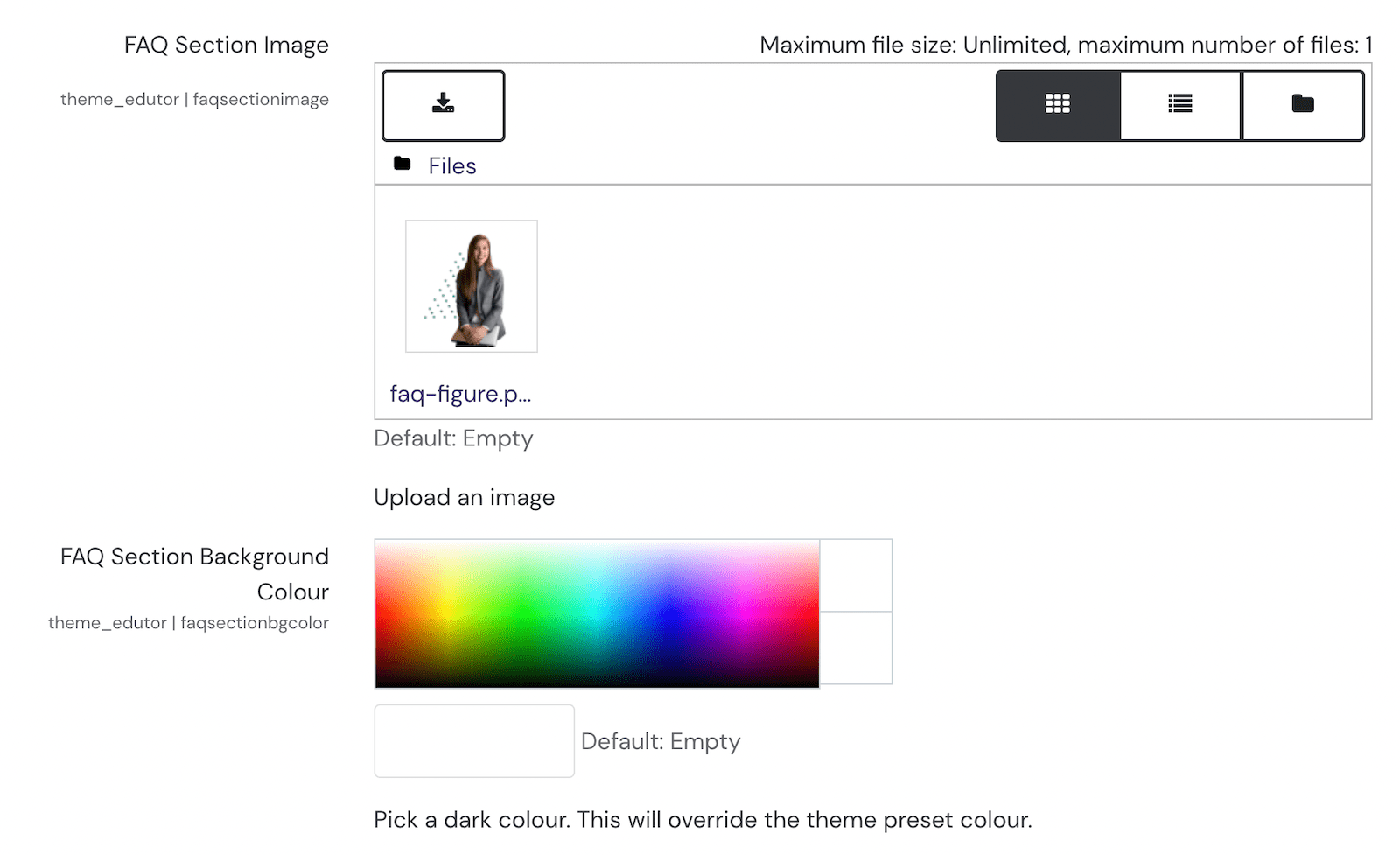 You can find free high-quality stock images on PixaBay and Unsplash to use in the section. We have included a Photoshop design template in the Edutor theme zip file you can use to create well-designed images as shown below.
FAQ Section Photoshop Design Template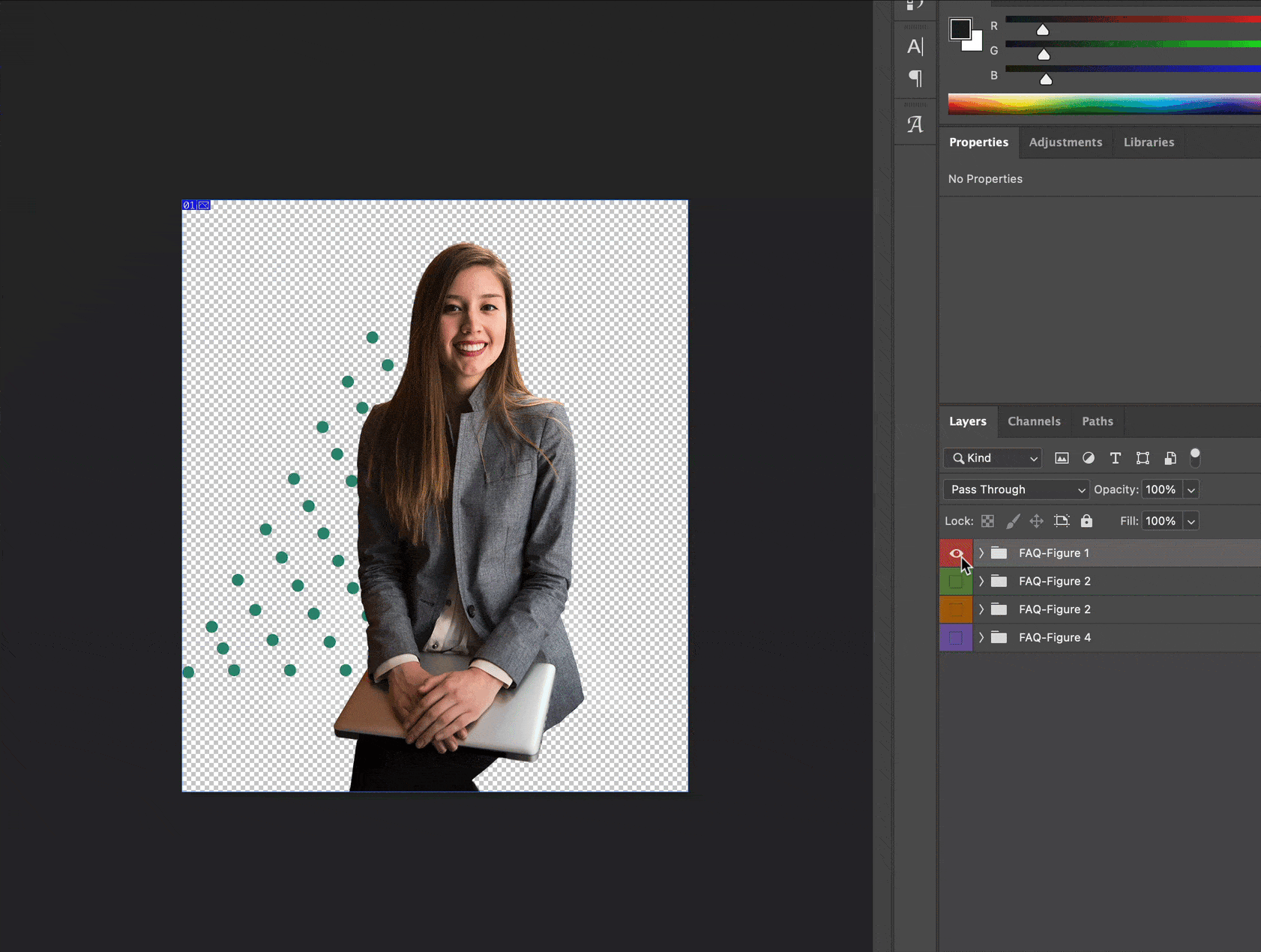 Design Example One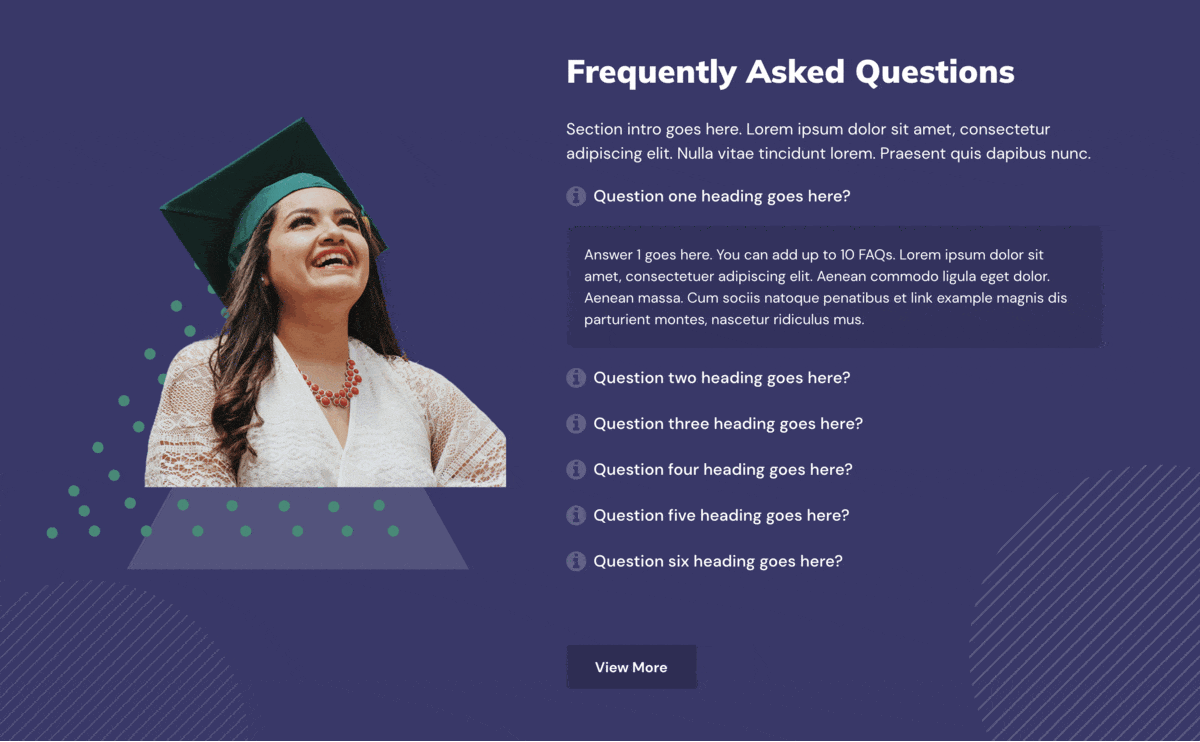 Similar to the figure used on our theme demo this example uses an image with a transparent background.
PhotoRoom is a free online image editing tool you can use to create PNG images with transparent backgrounds.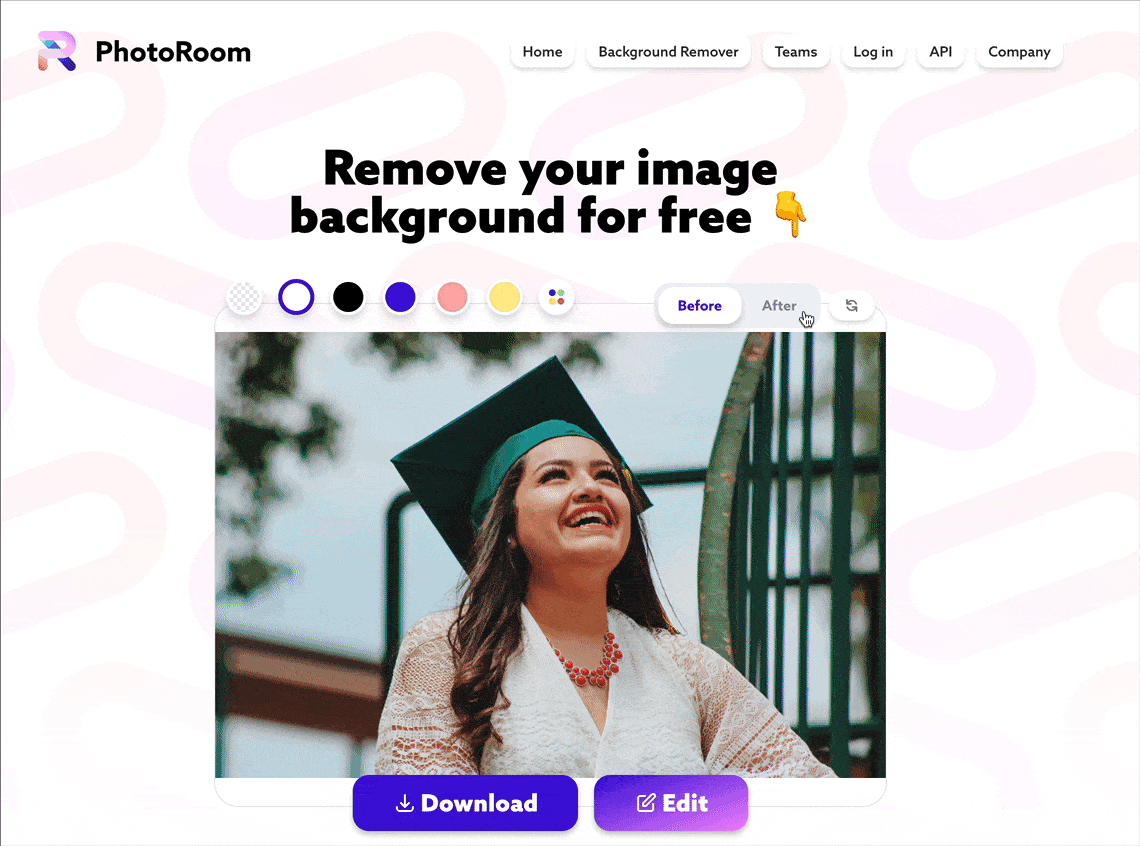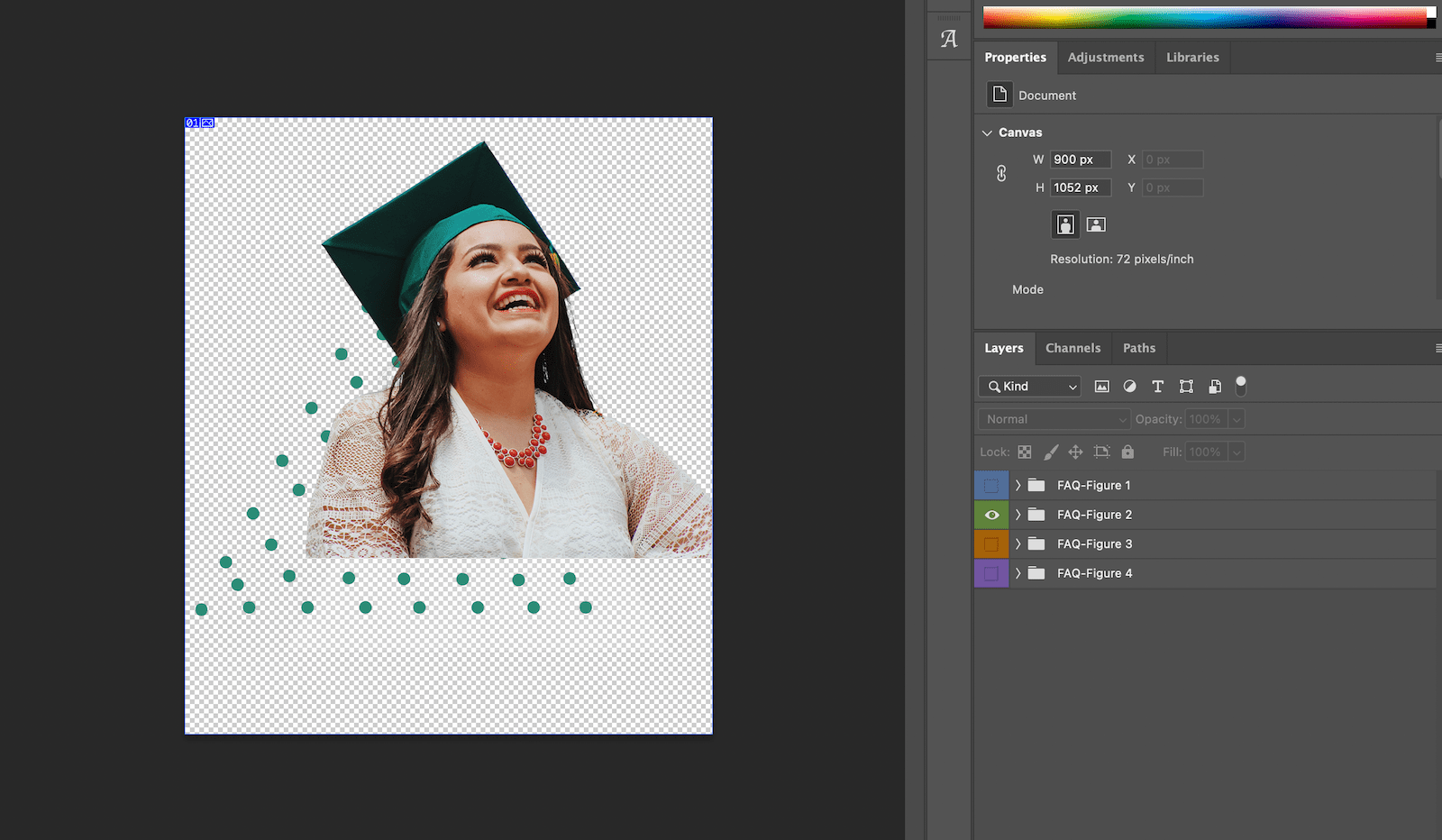 Design Example Two
Using our Photoshop design template you can create a visually impactful FAQ section.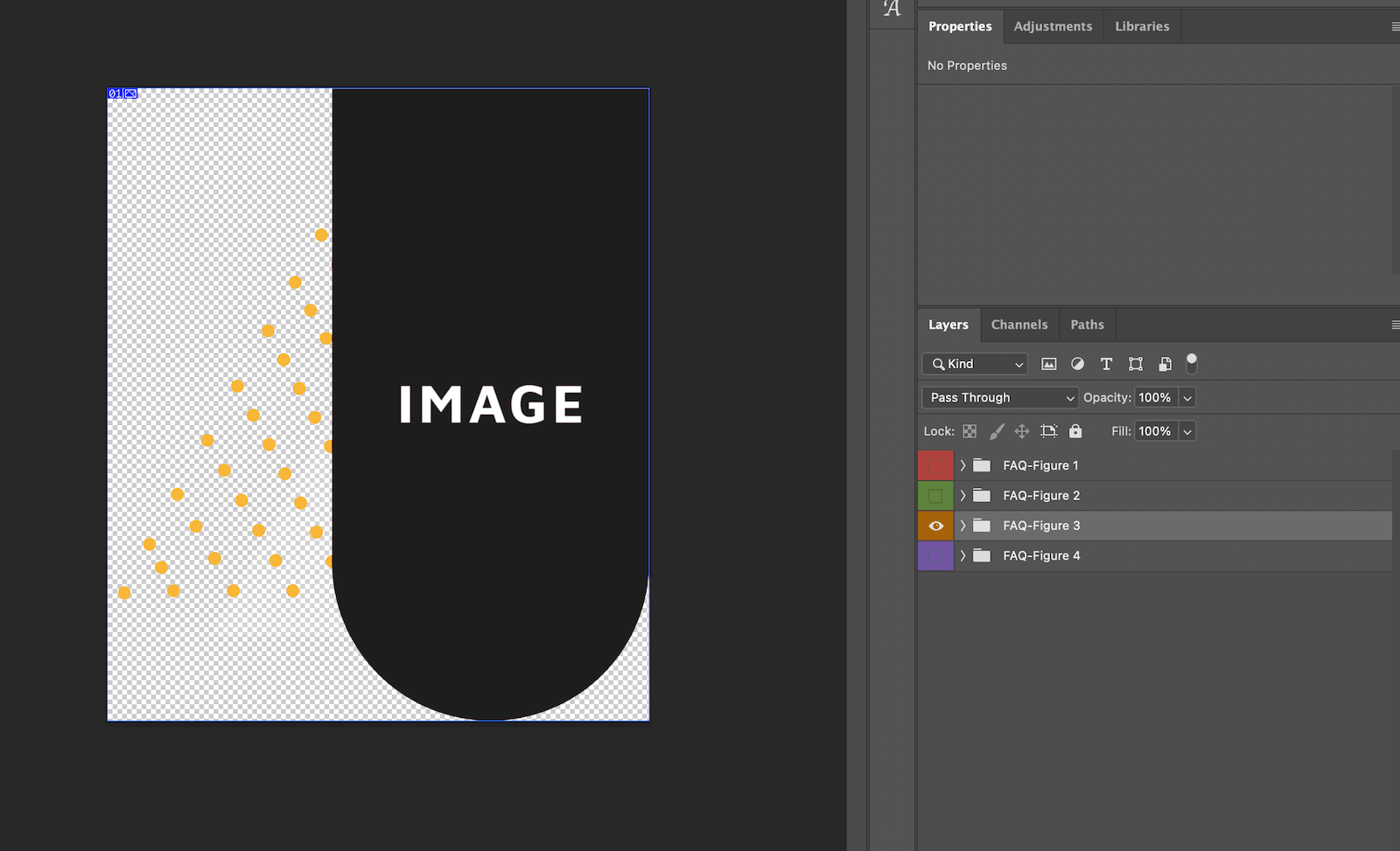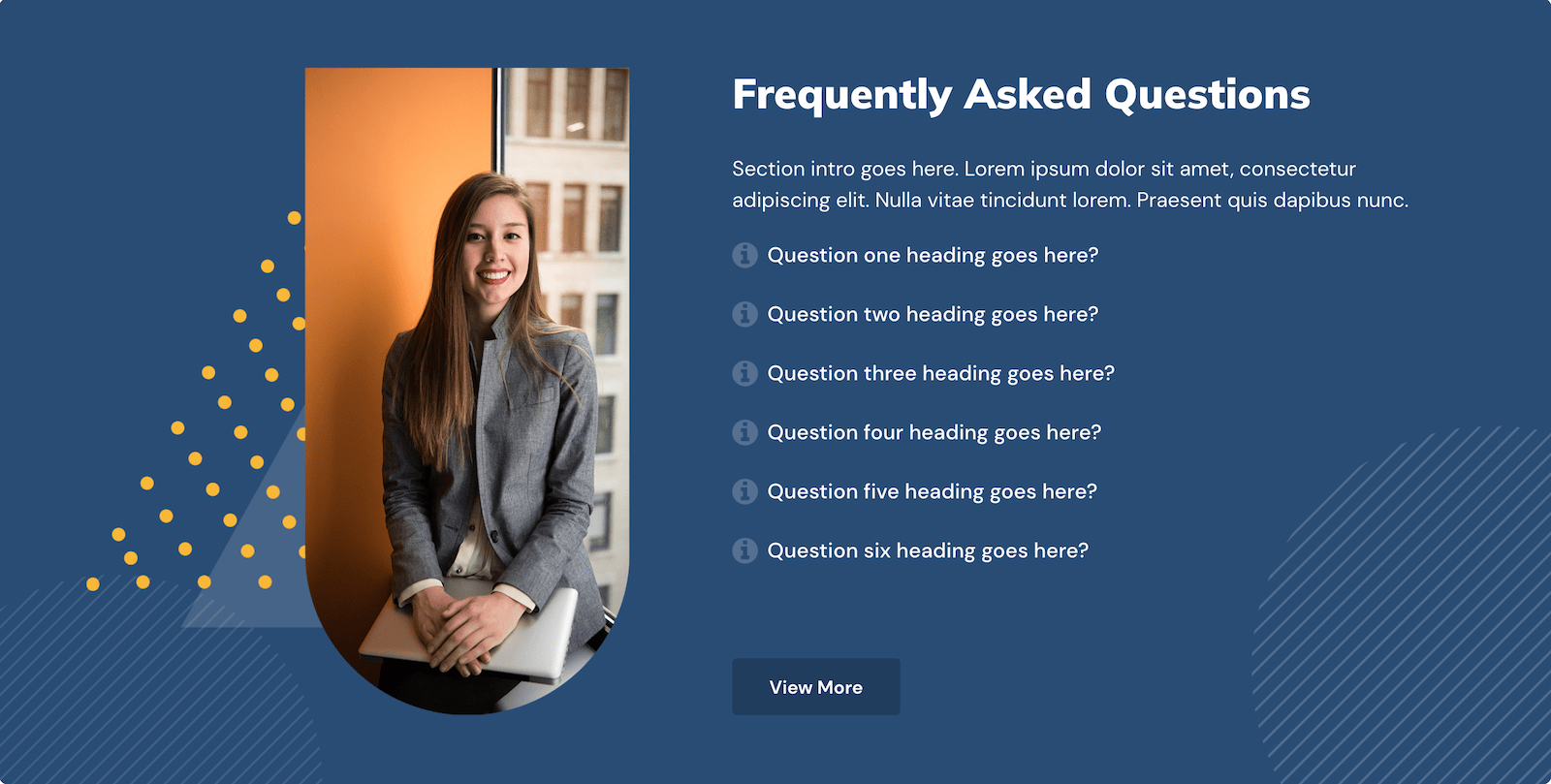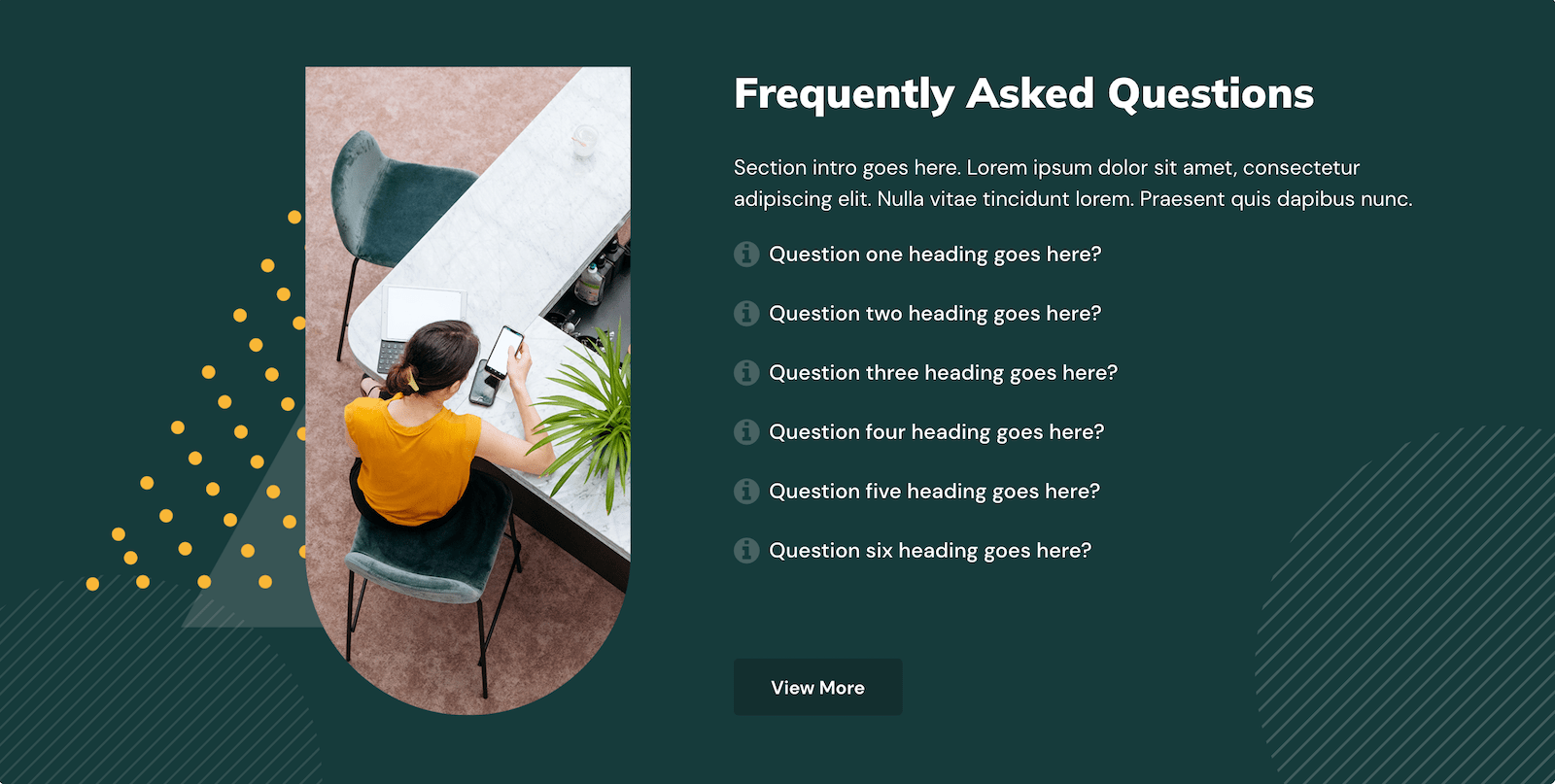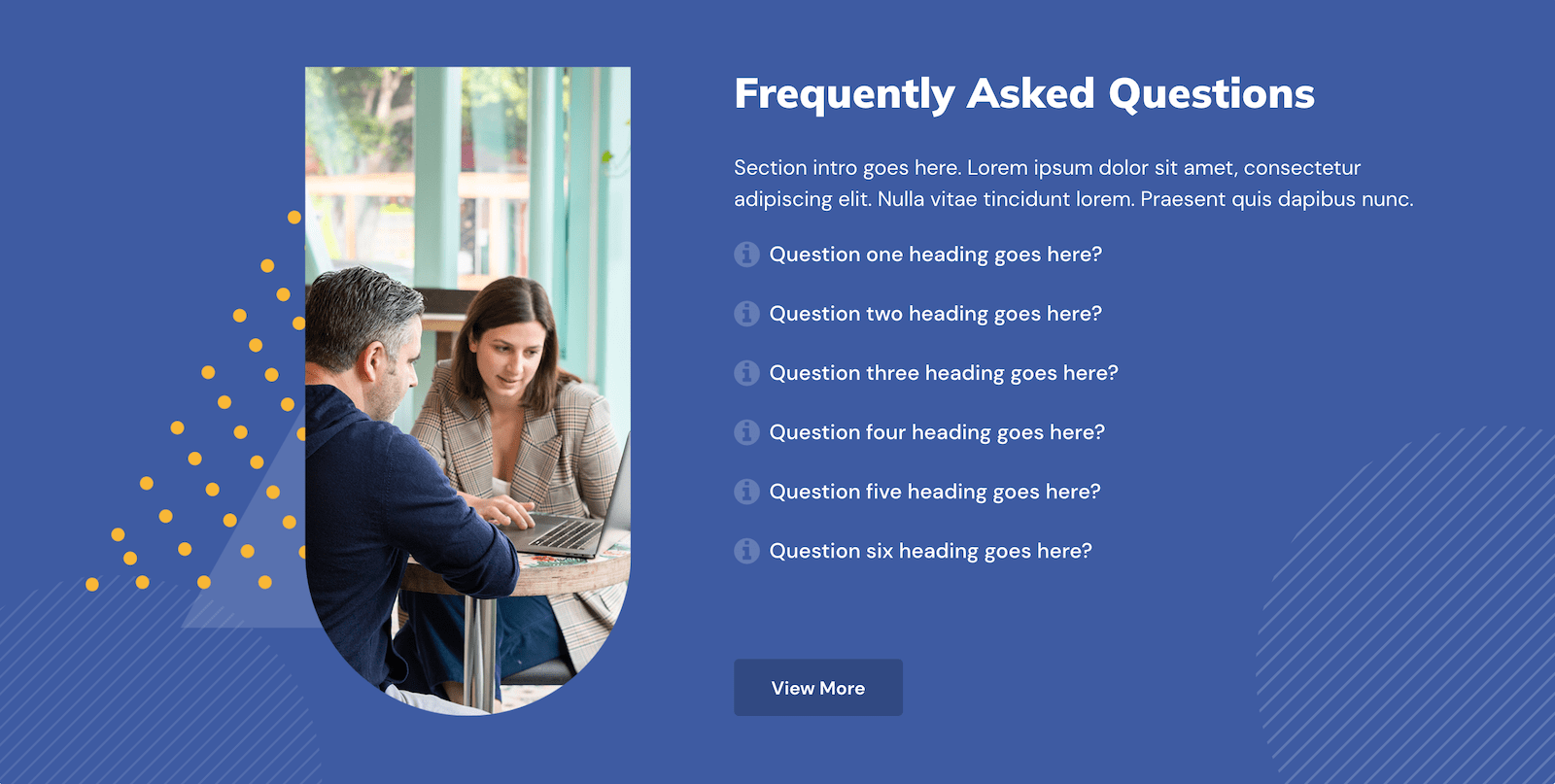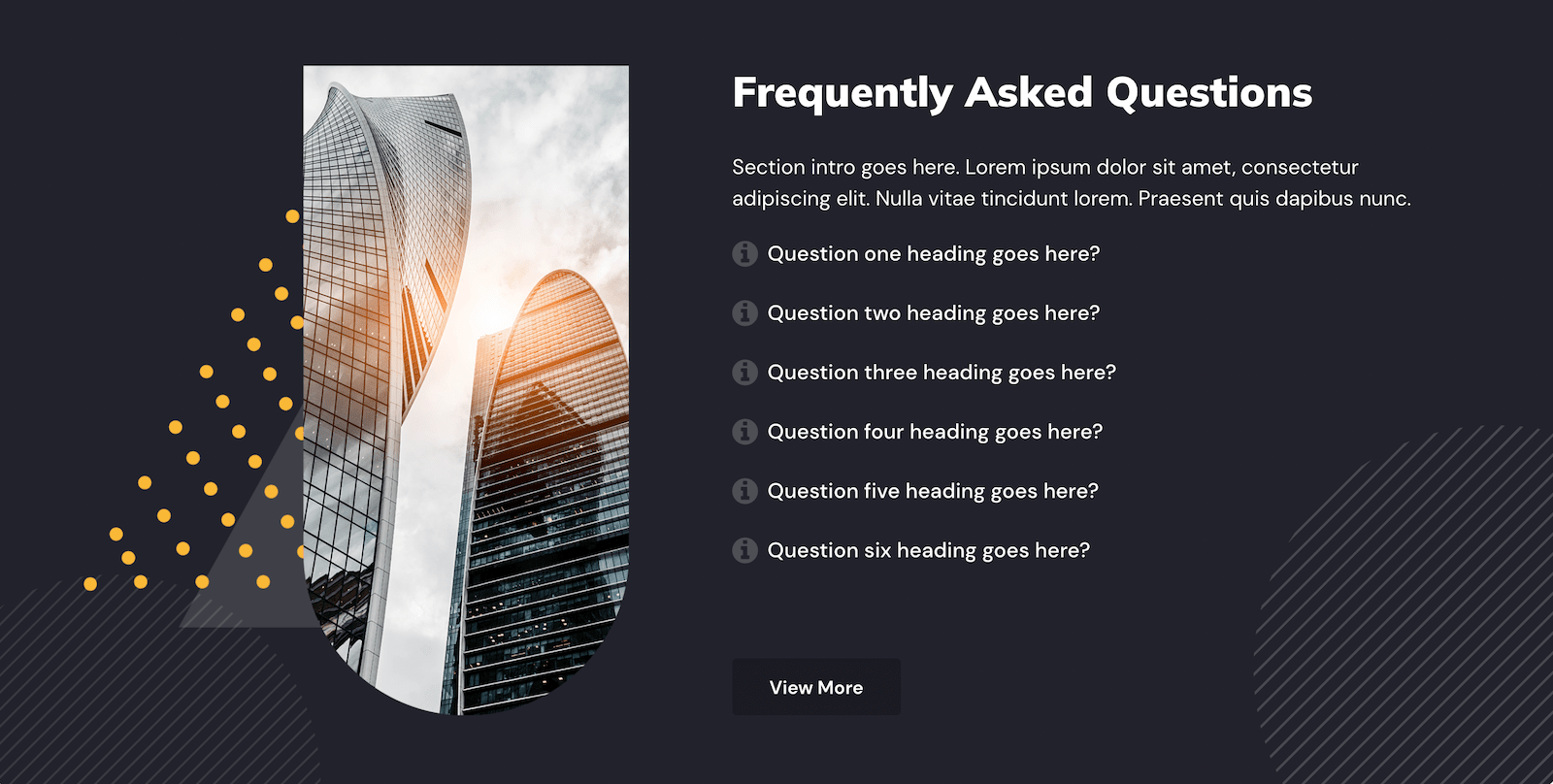 Design Example Three