There are two ways of installing a new Moodle theme in Moodle 3.x. In this tutorial we will show you the two methods by installing one of our premium Moodle themes, Maker.
Method 1 – Upload the theme folder to your server directly
This is the traditional method and our preferred way of installing a new Moodle theme. It's very easy if you have FTP access to your remote server or for working on your localhost. All you need to do is to upload or place your new theme's theme folder (extracted from the zip file) under the "theme" folder in your Moodle installation.
Upload/place the theme folder on your remote or local server:
Your Moodle installation > theme > maker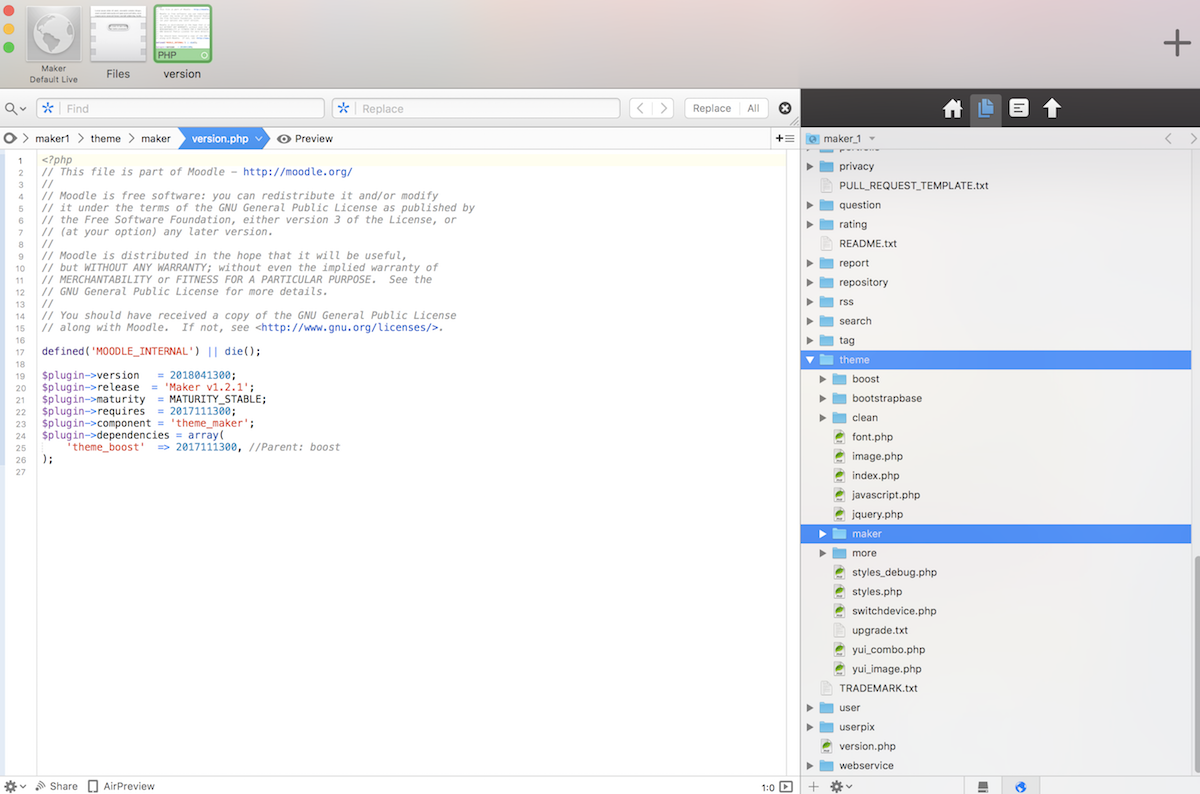 Method 2 – Upload the theme zip file via Moodle's plugin page
If for some reason you don't have access to your server, you can also use Moodle's "Install Plugins" page to install the theme.
Log in as an admin and go to:
Site administration > Plugins > Install plugins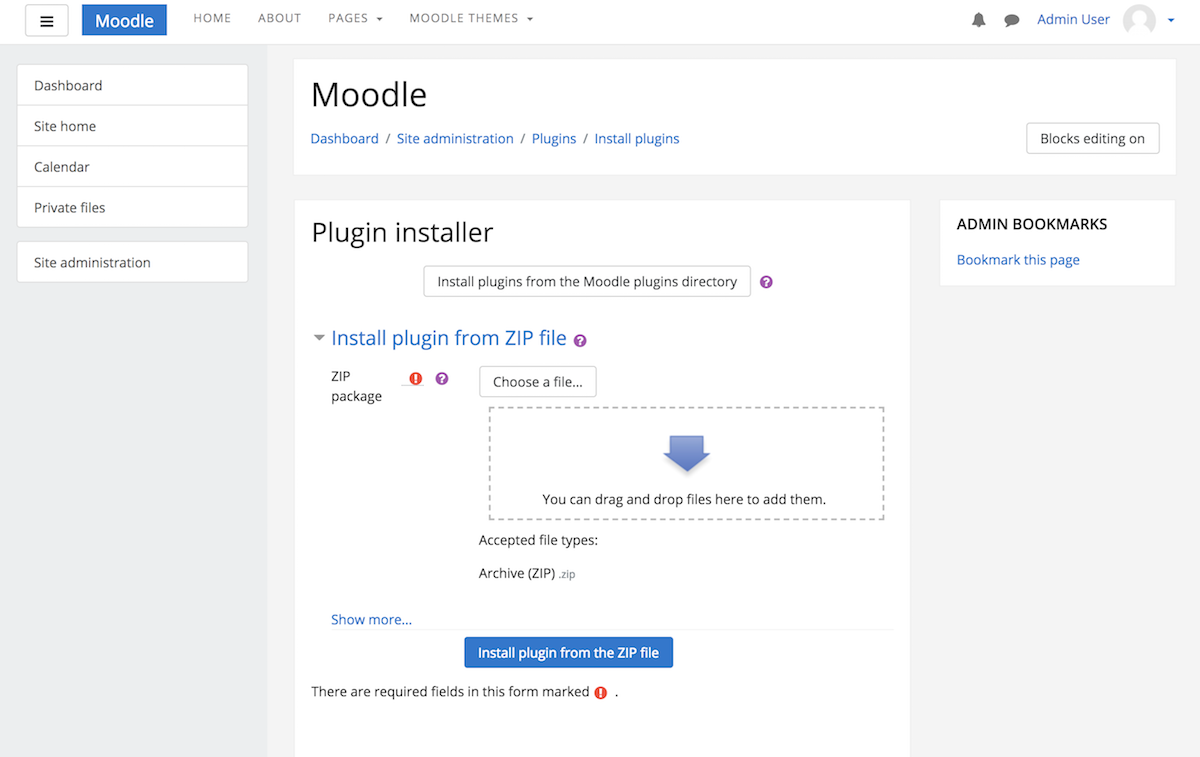 If you want to install a free Moodle theme you've downloaded from Moodle's official site, you can upload the downloaded theme zip file directly there.
Please note: For all of our premium Moodle themes you need to follow the steps below to create a valid zip file before uploading via Moodle's "Install plugins" interface:
Step 1
Extract the product zip file you've downloaded and you will see a readme file and the theme folder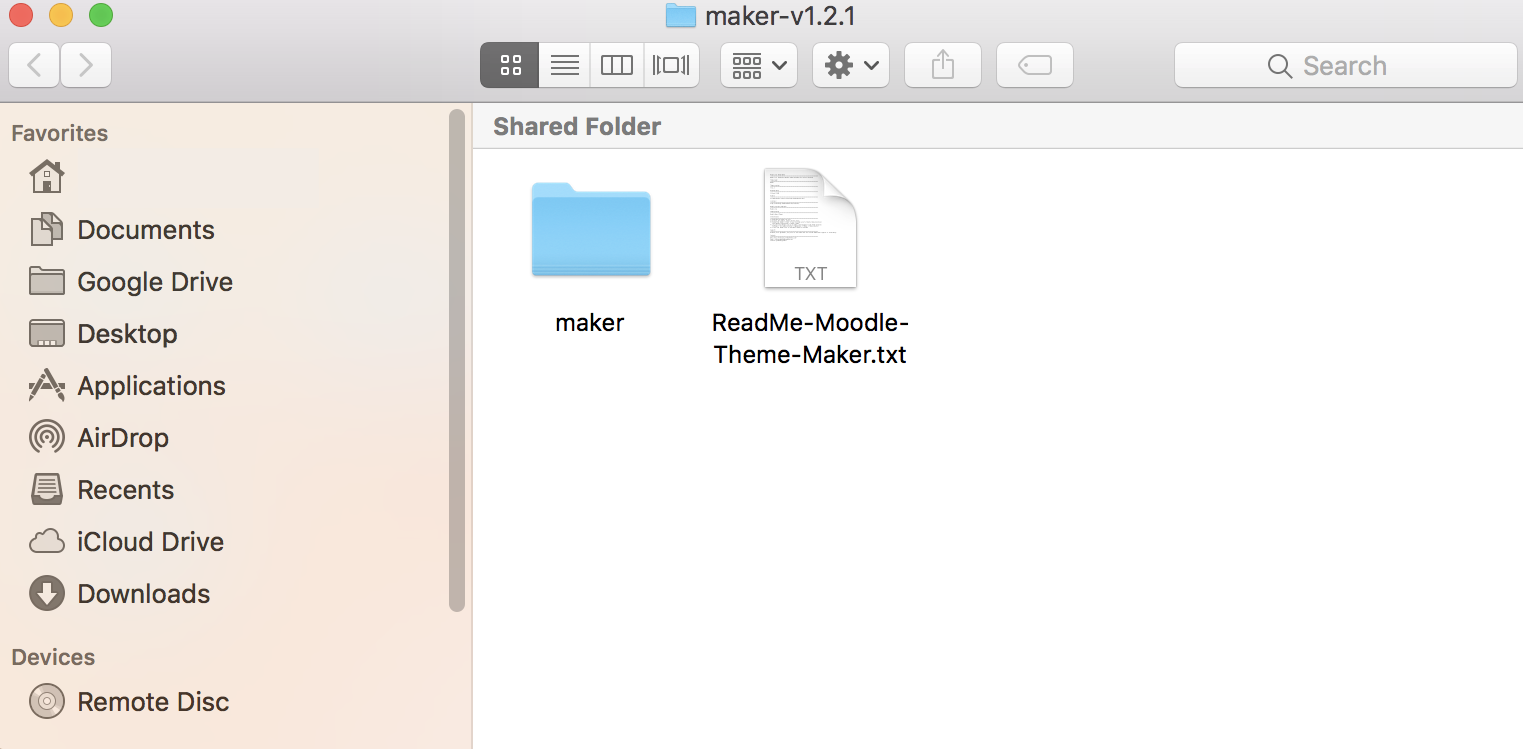 Step 2
Compress the theme folder into a zip file. Give the newly created zip file whatever name you like and upload the zip file via Moodle's "Install plugins" interface.
Activate the new theme
Now you've successfully installed your new theme. To use the new theme for your Moodle site you have to activate the theme in Moodle first.
Go to the theme selector page as an admin and activate the theme as shown below:
Want to master Moodle?
Moodle Tutorial for Educators - Learn Moodle to create WORLD CLASS online courses. Leverage Moodle 3 like a BOSS!
Are you a Moodle admin?
Learn World Class Moodle LMS Admin, Configure, Theme, Manage Courses, Users, Permissions, Roles, Security, Plugins...