If you're using Moodle's contact form plugin, it uses your Moodle site's support email as it's default form recipient email. It's a good idea to set up your Moodle's support email address before creating your contact form.
You can find the "Support email" input field under: Site administration > Server > Support contact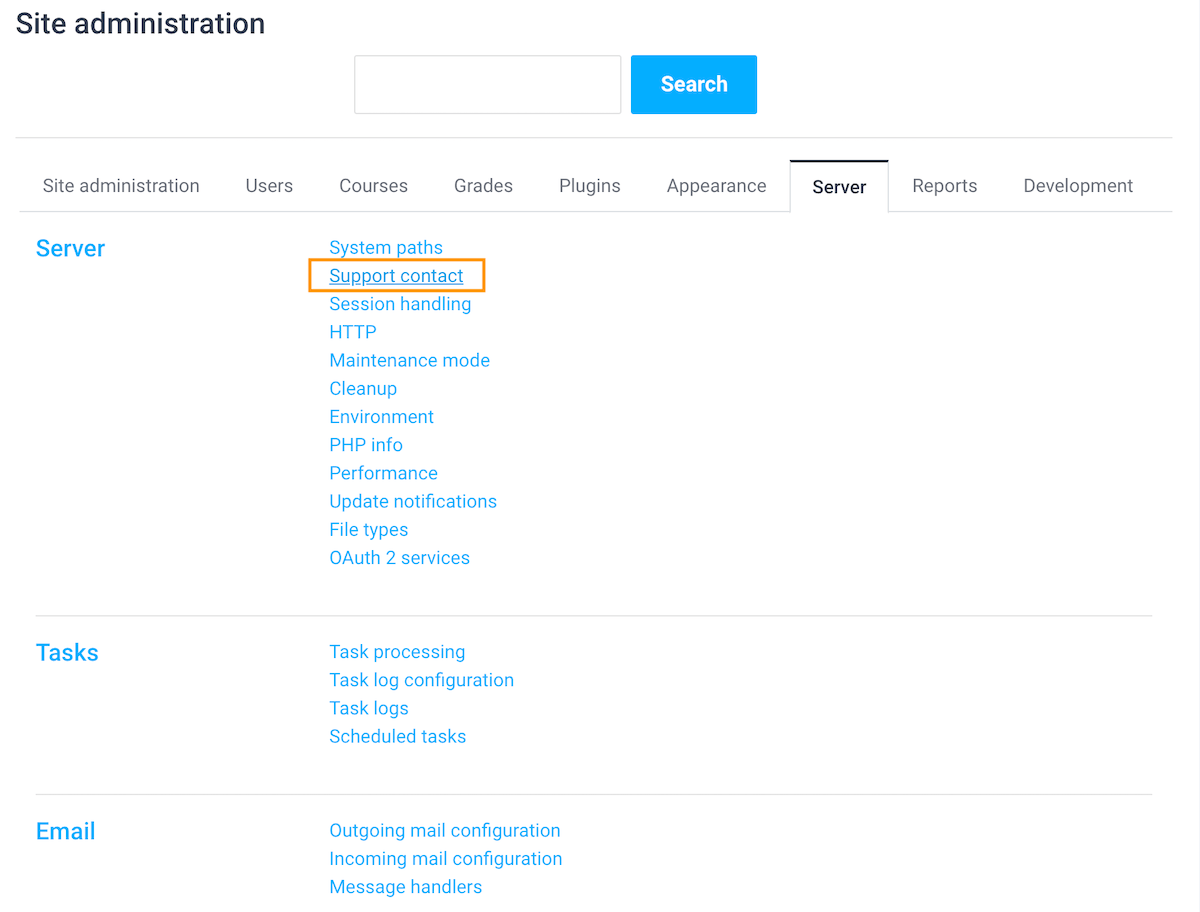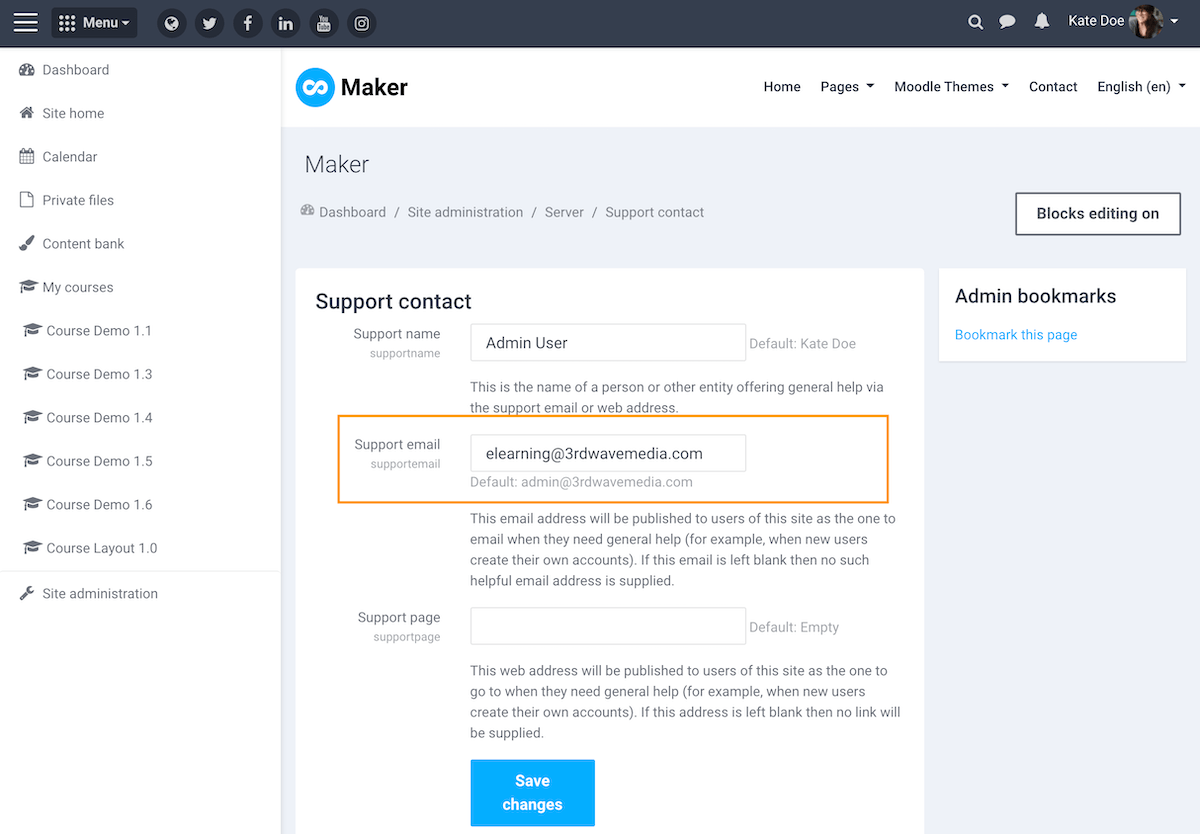 Want to master Moodle?
Moodle Tutorial for Educators - Learn Moodle to create WORLD CLASS online courses. Leverage Moodle 3 like a BOSS!
Are you a Moodle admin?
Learn World Class Moodle LMS Admin, Configure, Theme, Manage Courses, Users, Permissions, Roles, Security, Plugins...