By default, Moodle's login page looks like Figure 1 shown below, with the default login form centered on the page. In this tutorial, I'm going to quickly show you how to add a custom welcome message next to the login form as shown in Figure 2
Figure 1: Before
Figure 2: After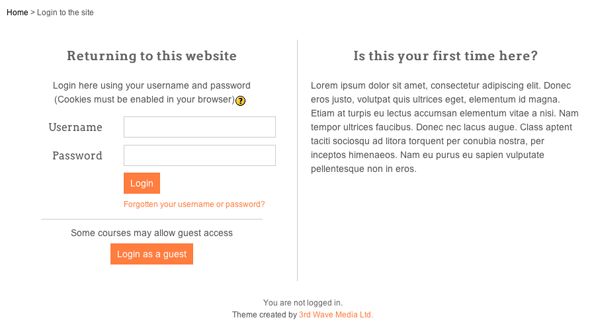 Step 1
Log into your Moodle site as an admin user, and navigate to the Manage authentication option: Settings > Site administration > plugins > Authentication > Manage authentication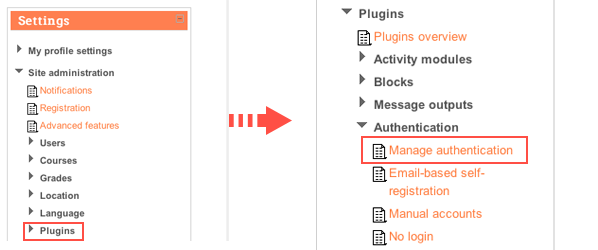 Step 2
Now you are on the Manage authentication page, and if you scroll down the page a bit, you should see a form called " Instructions".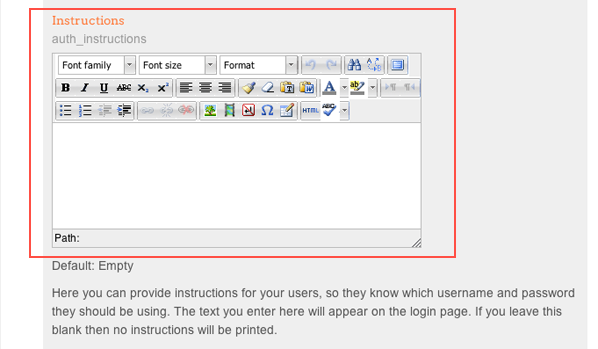 Step 3
Enter your desired text message in the Instructions form. Here I'm just going to enter some dummy text for demonstration purposes.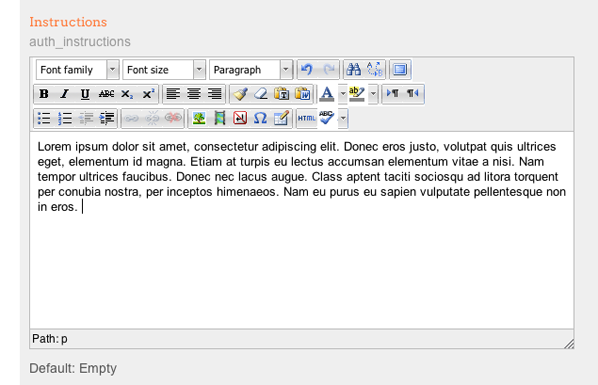 Step 4
Scroll to the bottom of the page and click the "Save changes" button.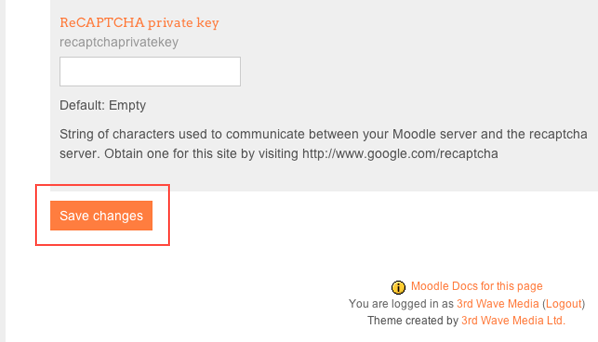 Step 5
Now if you log out and go back to the Moodle login page again, you should see that the message you just entered appears next to the default login form.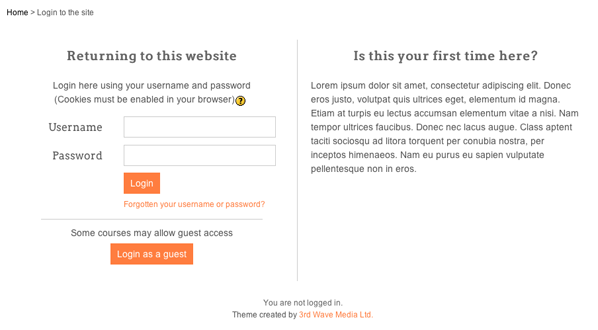 Improvement
You can also change the Moodle default title "Is this your first time here?" into something else, for example, I've replaced it with "Welcome". You can find out how to achieve this by reading my previous tutorial "How to change the default words and phrases in Moodle"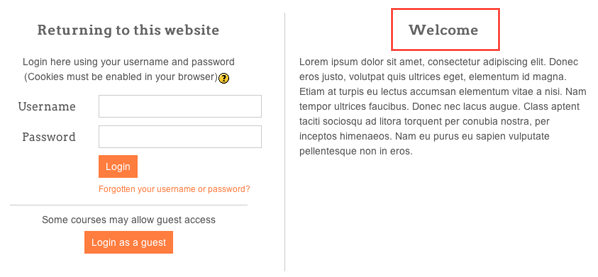 Want to master Moodle?
Moodle Tutorial for Educators - Learn Moodle to create WORLD CLASS online courses. Leverage Moodle 3 like a BOSS!
Are you a Moodle admin?
Learn World Class Moodle LMS Admin, Configure, Theme, Manage Courses, Users, Permissions, Roles, Security, Plugins...