Is there a way to hide the "Available Courses" section on my Moodle site's front page? This is an often asked question by customers who bought the Maker theme. In this tutorial, we'll show you how to do that in Moodle.
Step 1
Log in as an admin and navigate to:
Site Administration > Front page > Front Page Settings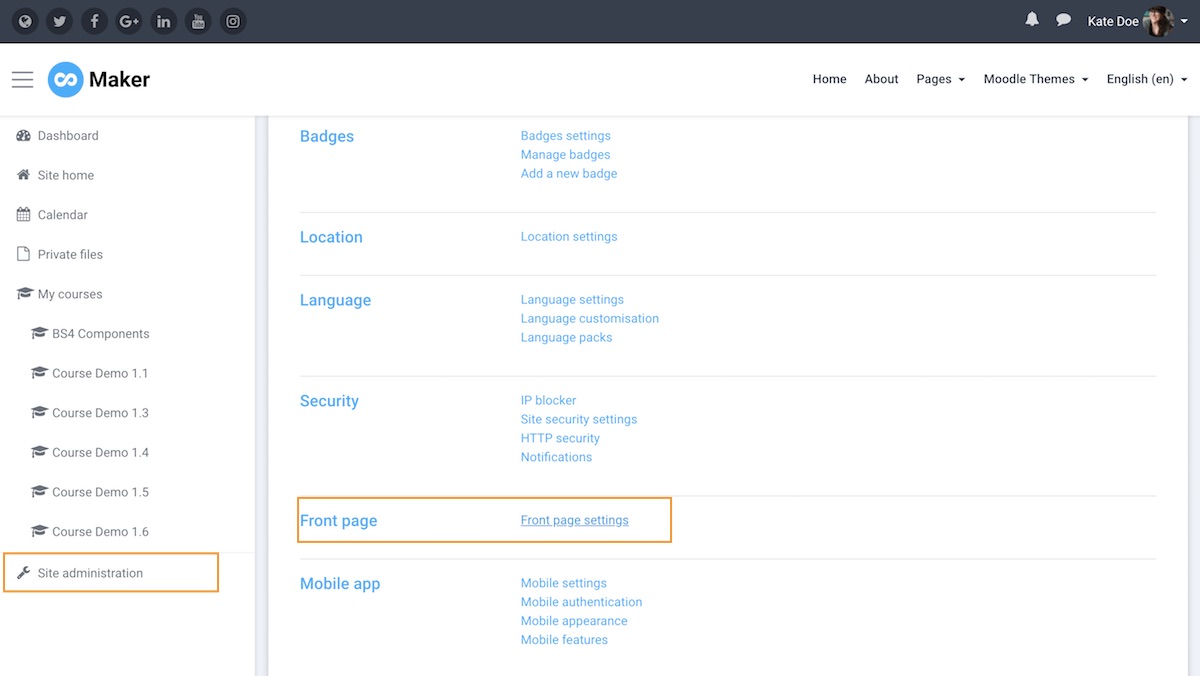 Step 2
Find the options "Front page" and "Front page items when logged in". Remove "List of courses" from the relevant dropdown menu by selecting option "None". Save your changes.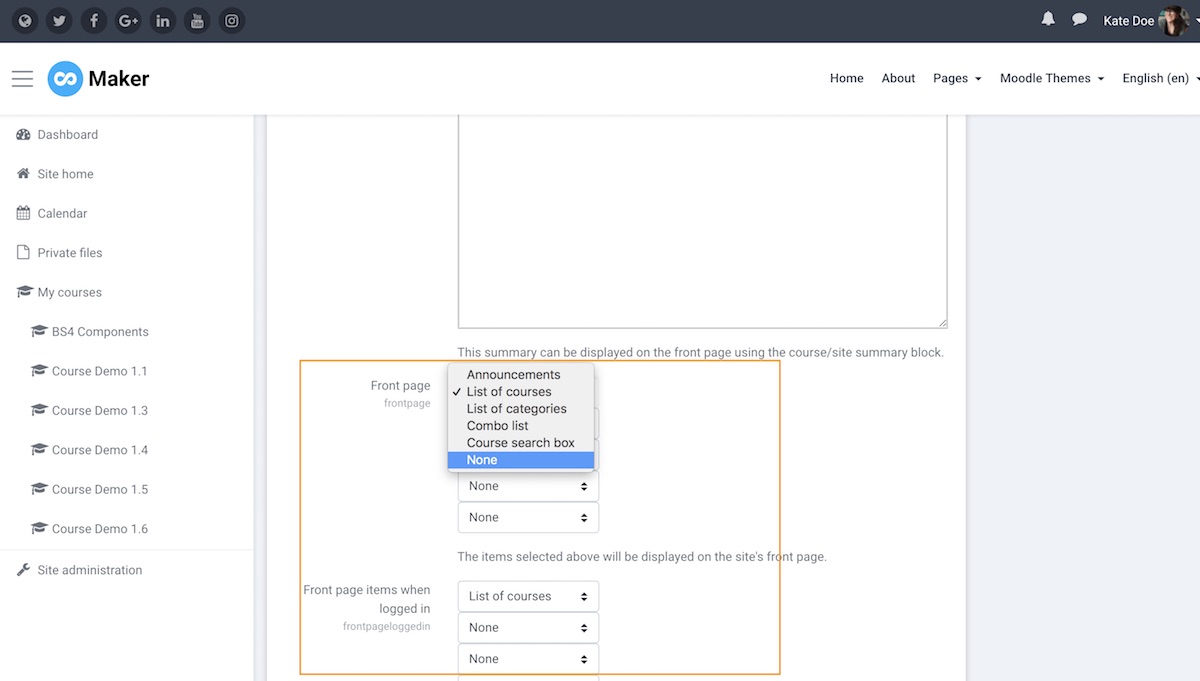 That's it, now the course list is no longer displayed on your site's front page.
Below is a before and after comparison figure. The theme used in the figure is our Maker theme and you can view the demo site here.