By default, when visitors arrive at a Moodle site, the landing page is Moodle's "Front page". Moodle's "Front page" usually contains a list of courses, news items and some Moodle side blocks depending on the site's configuration, and the content on the page can be viewed by all the site visitors. Some of my clients wanted to prevent anonymous site visitors from seeing any content (including the content on the "Front page"), and asked me if it is possible to change Moodle's default landing page to the user login page so that only site registered users are able to proceed further. As usual, the answer is yes and it is actually really easy to do in Moodle.
Step 1
Log into your Moodle site as an admin user, and navigate to the Site policies settings option by going to Settings > Site administration > Security> Site policies
Step 2
Tick the "Force users to login" option's checkbox.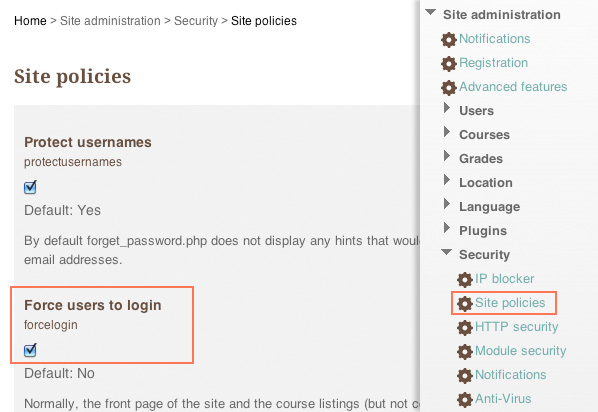 Step 3
Click the "Save changes" button. Now, if you log out and try to access your Moodle site again, you will see that the site's landing page is no longer Moodle's "Front page" and that the Moodle user login page is displayed.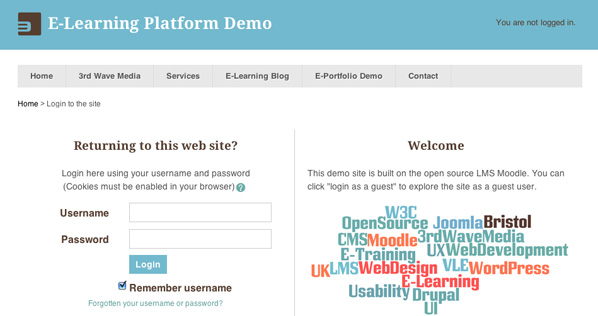 Want to master Moodle?
Moodle Tutorial for Educators - Learn Moodle to create WORLD CLASS online courses. Leverage Moodle 3 like a BOSS!
Are you a Moodle admin?
Learn World Class Moodle LMS Admin, Configure, Theme, Manage Courses, Users, Permissions, Roles, Security, Plugins...