By default, Moodle shows course teacher(s) in the course description area right under the course summary. If you don't want to display the teacher(s) in the course description area you can easily hide the information via Moodle's settings page.
Moodle Theme Edutor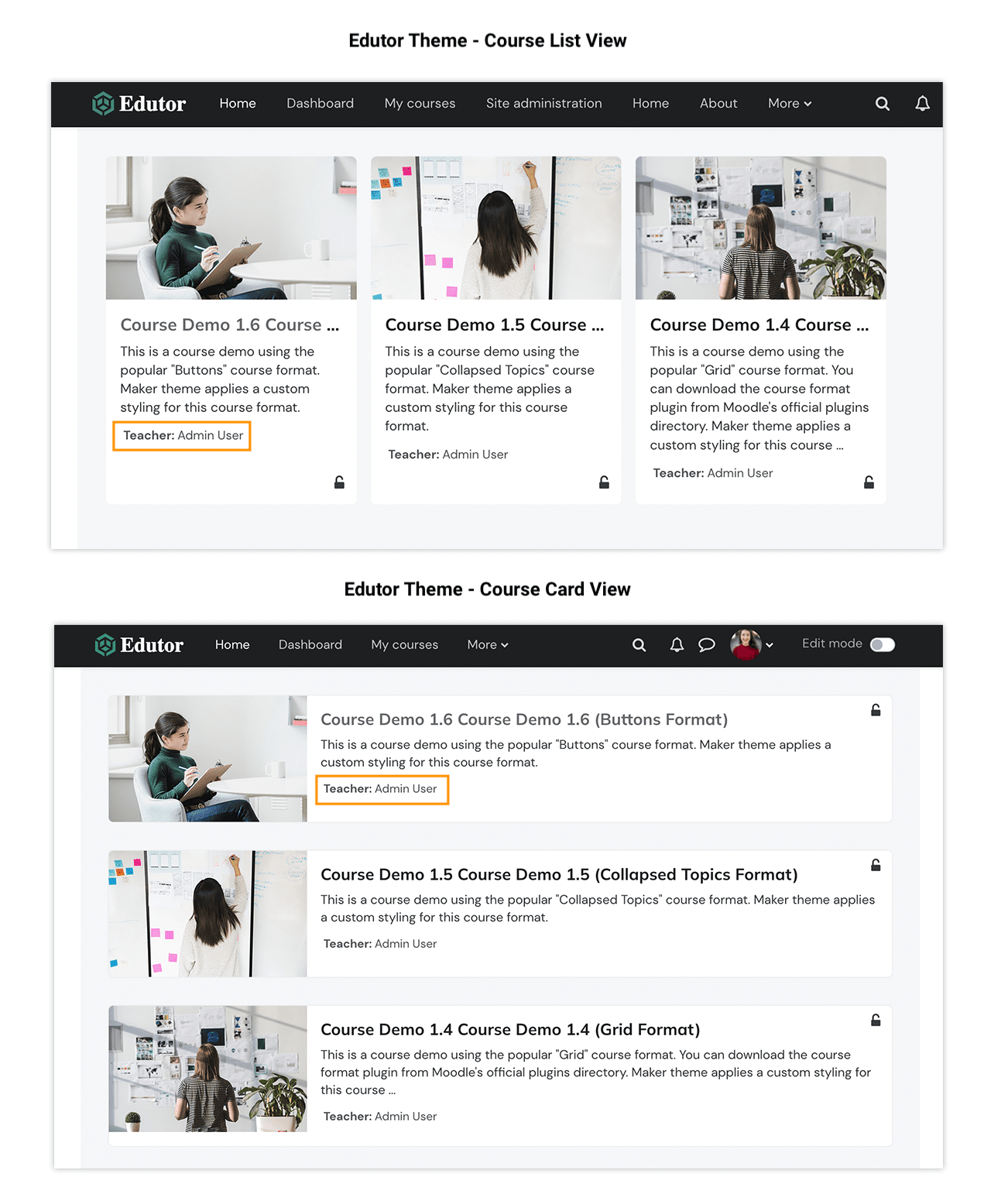 Moodle Theme Boost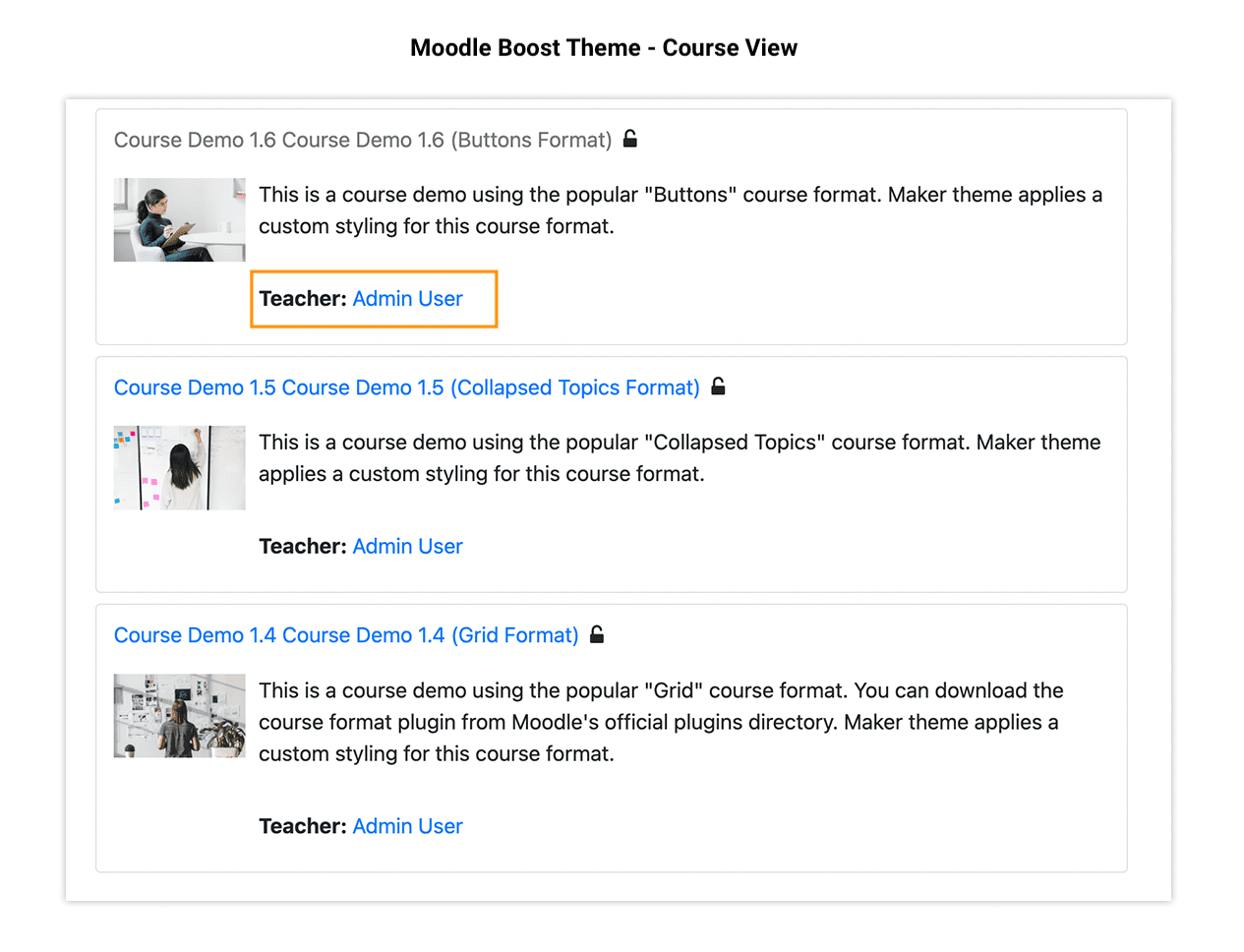 Hide Teacher(s) From Course Description
Go to: Site administration > Appearance > Courses
Find the Course contacts option and untick the "Teacher" checkbox as shown in the screencast below.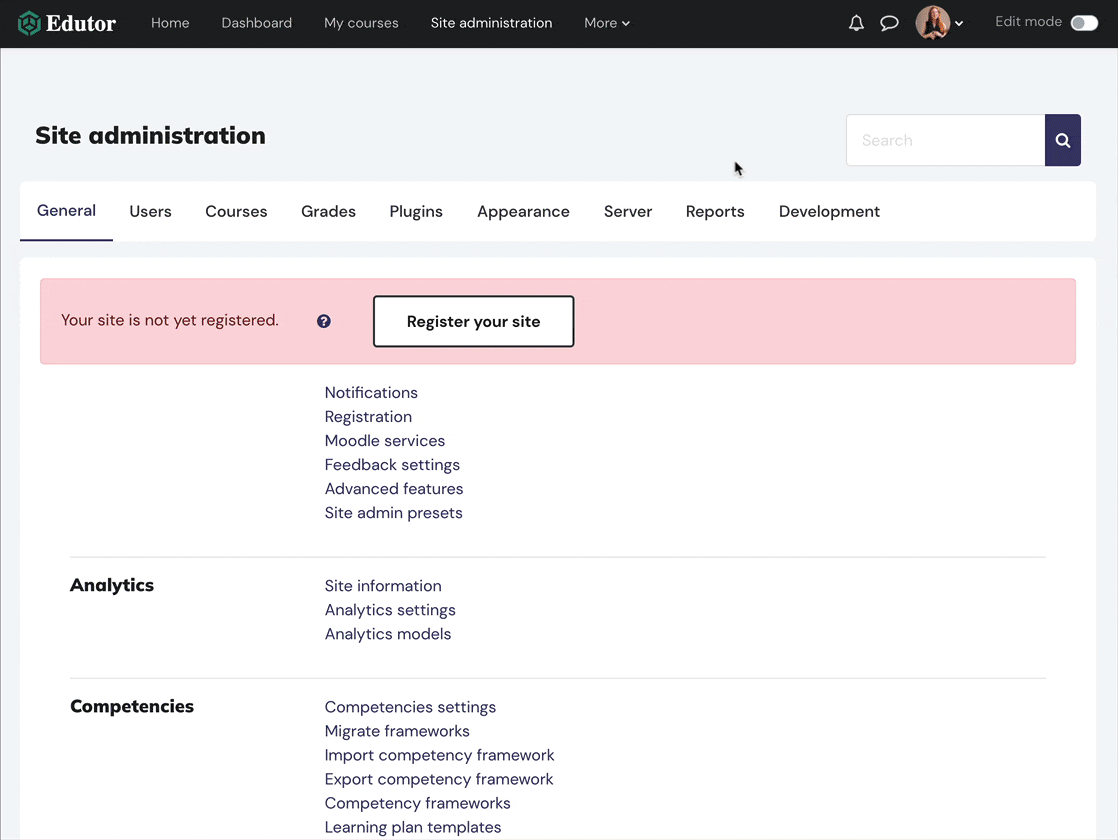 Save your changes and go back to view the course description area and you won't see the teacher(s) below the course summary.
On the other hand, the "Course contacts" option allows you to display many other roles (eg. Course creator, students) in the course description area should you wish to do so. Below is an example of what your course description area will look like if you decided to show other roles alongside the teacher(s).
Moodle Theme Edutor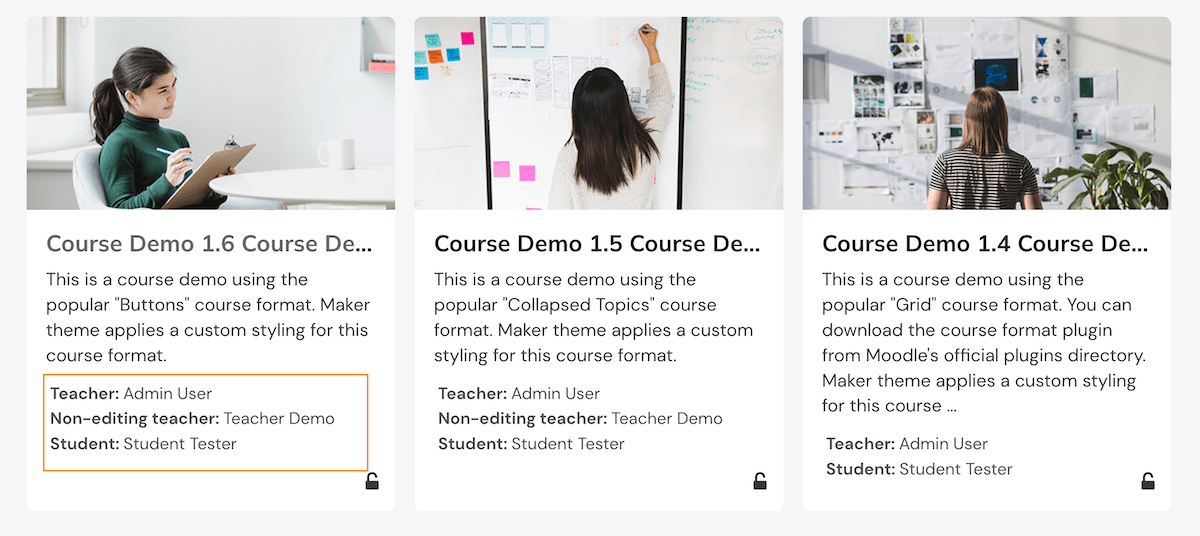 Moodle Theme Boost