In Moodle 3.6/3.7, you can no longer enable guest access via the course settings page. If you want to enable that feature, follow the steps below.
The screenshots used in this post are taken from our Boost-based Moodle theme Maker
Step 1
Log in to your Moodle site as an admin user, and navigate to the desired course. Click the "Participants" link as shown in the figure below.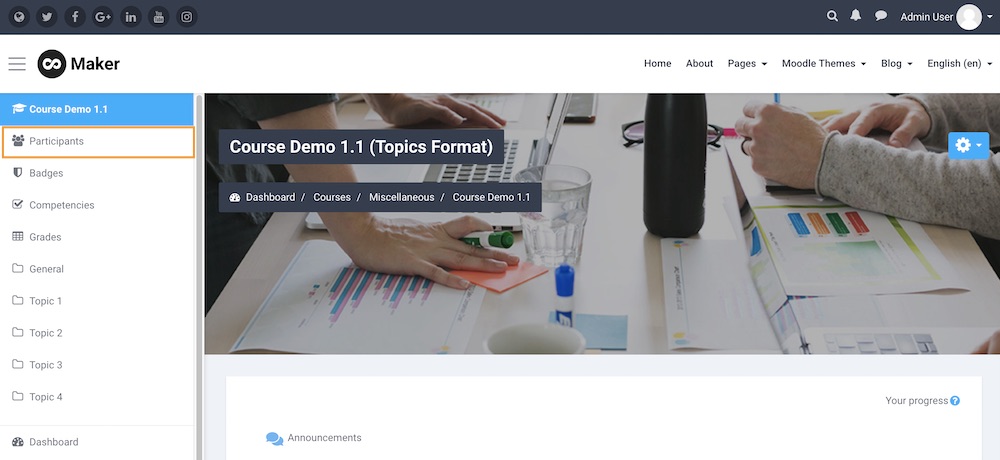 Step 2
Click the participants settings icon (cog icon) and select the "Guest access" option from the dropdown menu.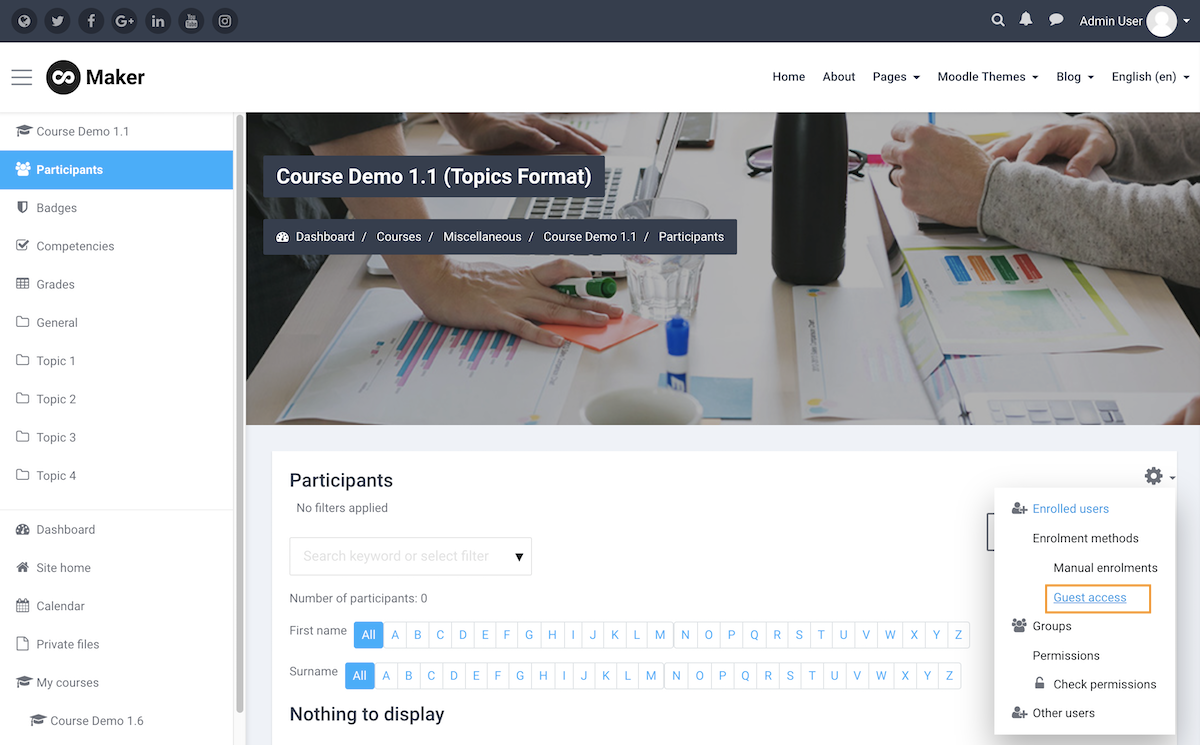 Step 3
Allow guest access. Select "Yes" from the dropdown menu.