By default, Moodle allows users to message each other. However, some organisations might want to prevent students from messaging each other. In this tutorial we'll show you how to disable your Moodle site's messaging system.
Step 1 – Disable Messaging Site-Wide
Log in as an admin and go to: Site administration > Advanced features
Find the option "Enable messaging system" and untick the checkbox. Save your changes.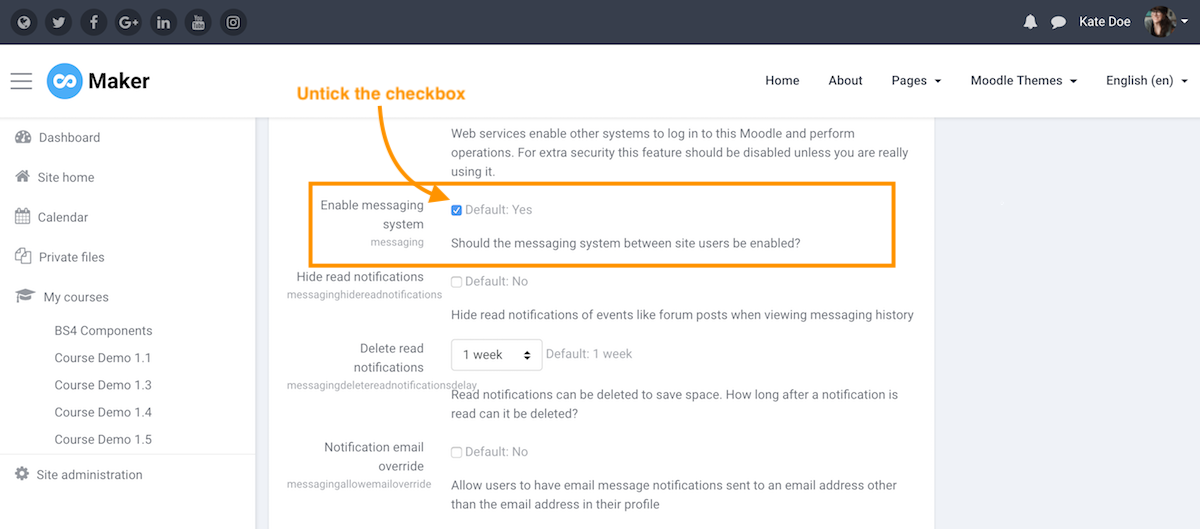 Step 2 – Remove relevant link
After Step 1, some links related to messaging (see figure before) will be removed automatically.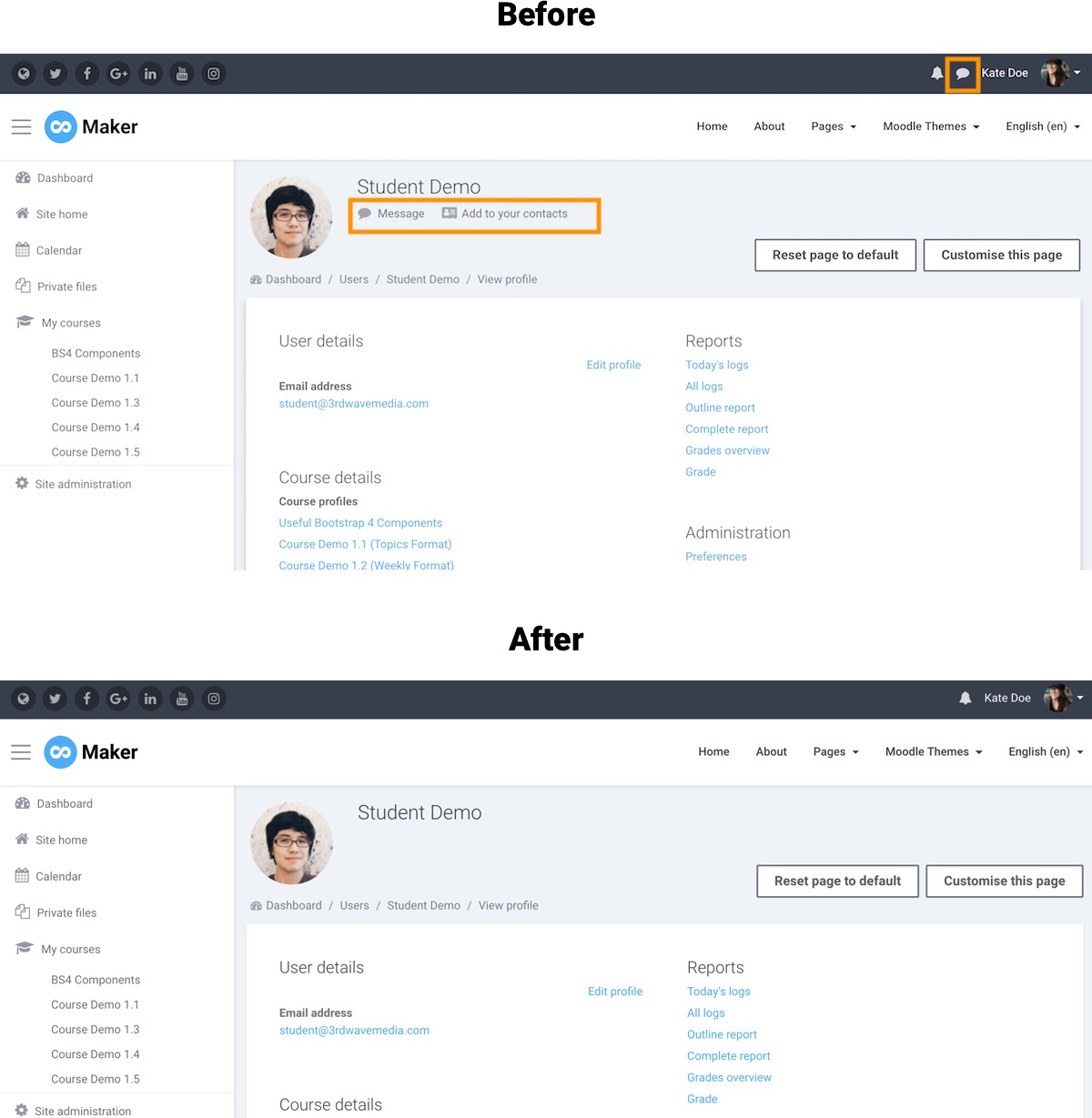 However, you will need to manually remove the "messages" link in the user dropdown menu.
Go to: Site administration > Appearance > Themes > Theme settings and remove the message-related code inside of the "User menu items" input field (see figure below).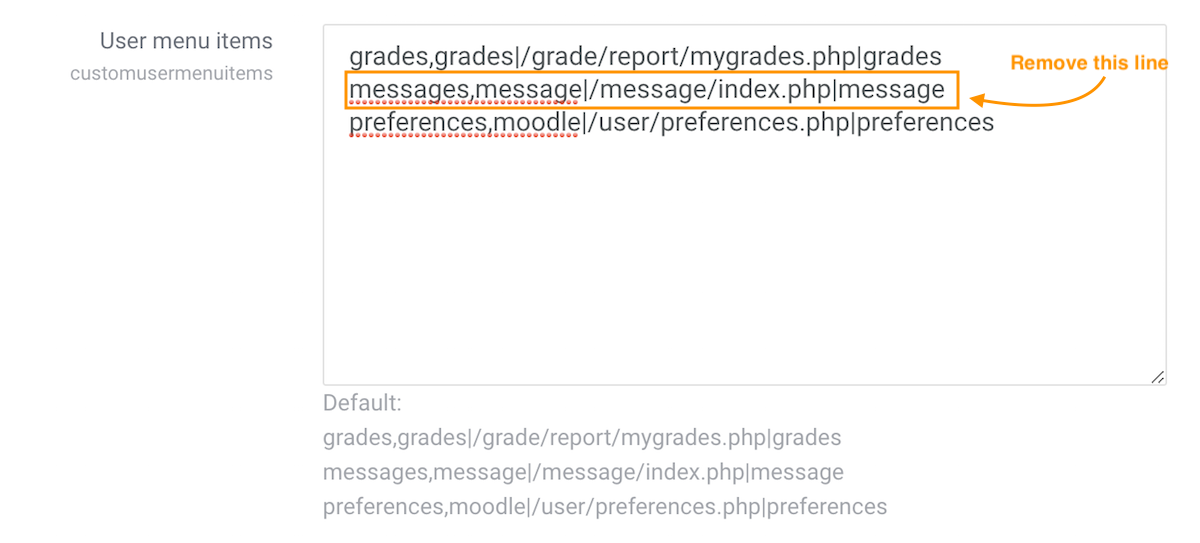 Save your changes and the link will disappear from the user menu: