A lot of you know that you can set a theme for your Moodle site but some of you may not know that you can also set different themes for the courses in the same Moodle site. A theme you set for the course will always override the site theme. Below are the 2 simple steps you need to take to set a different theme for a Moodle course.
Step 1
Log in as an administrator and go to: Settings > Site administration > Themes > Theme settings and tick the "Allow course themes" checkbox

Step 2
Go to the desired course and navigate to its "Edit course settings" page. Select a theme option from the "Force theme" dropdown menu. Click the "Save changes" button and you will see the page refresh and the theme being applied immediately.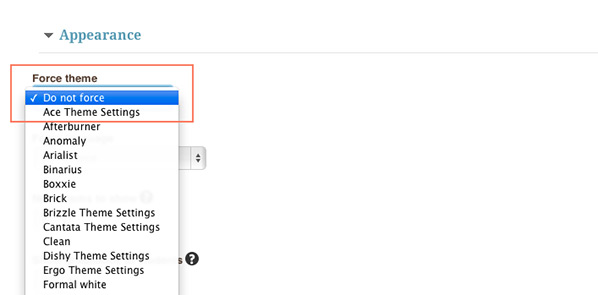 That's it. Depending on how you use/organize your Moodle site, you might find this feature useful in the future.
Below are some examples of how the same Moodle course would look when different course themes are applied.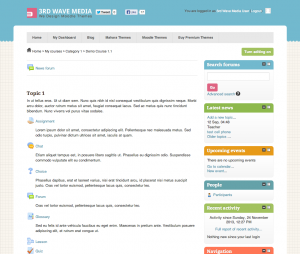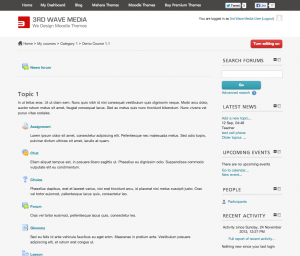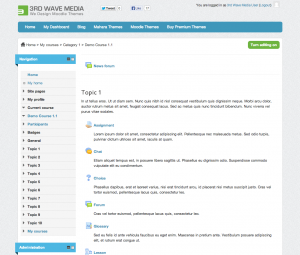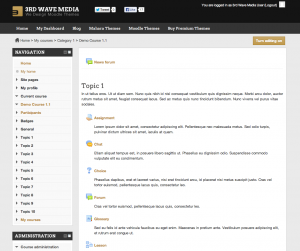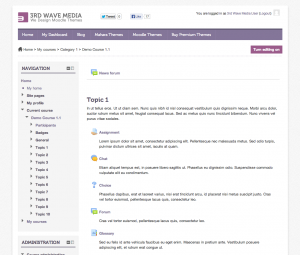 We confidently offer a 100% money-back guarantee with all of our Moodle/Mahara themes. If you decide you don't want to use it and email us why within 14 days of buying, we promise you a full refund.