We have finally finished our first free Moodle theme, you can go to the freebies page to download the zip file and feel free to use for your Moodle implementation. I thought it would make sense to write a quick post to guide you through the theme installation process. I hope you find this helpful.
Here I'm using our free theme Mandarin as an example in the tutorial. The following steps will guide you through the process of installing a new Theme for Moodle 2.0.x.
Step 1
Download our free Moodle theme Mandarin here.
Step 2
Unpack the theme zip file and extract the /mandarin/ folder and the files.
Step 3
Upload the /mandarin/folder to your hosting server's Moodle theme directory. You can use an FTP program to do so.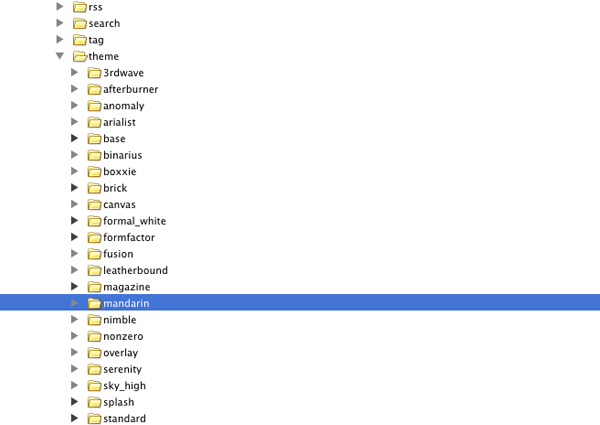 Step 4
Log into your Moodle site as an admin, and navigate to the theme selector:
Settings >Site administration> Appearance > Themes > Theme selector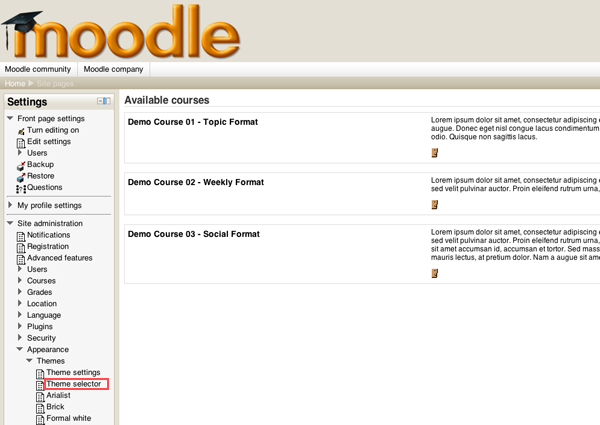 Step 5
Click "use theme" next to the Mandarin theme to active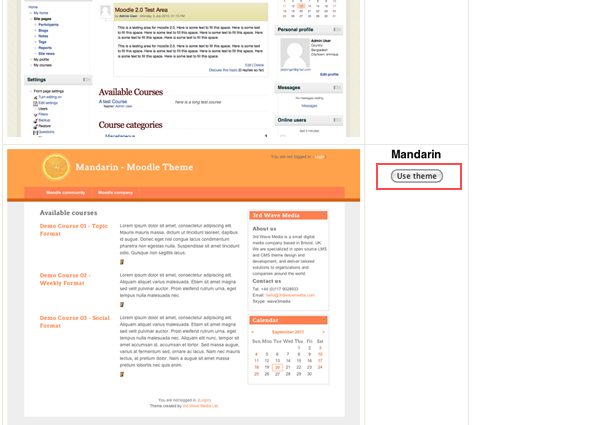 Step 6
Click "continue" to confirm, and here you go now you can enjoy your new Moodle theme.