We have launched a new responsive Moodle theme "Herald" for Moodle 2.6/2.7/2.8. It is designed to help you promote your online courses effectively. The landing page UX design is focused on engaging and influencing your site visitors to take your courses.
If you are looking for a conversion-oriented Moodle theme, you need to check out "Herald"!
Theme parents: Moodle Bootstrap Theme (Bootstrap Base)
Theme details: http://elearning.3rdwavemedia.com/themes/herald/
Demo: Default | Blue | Green | Purple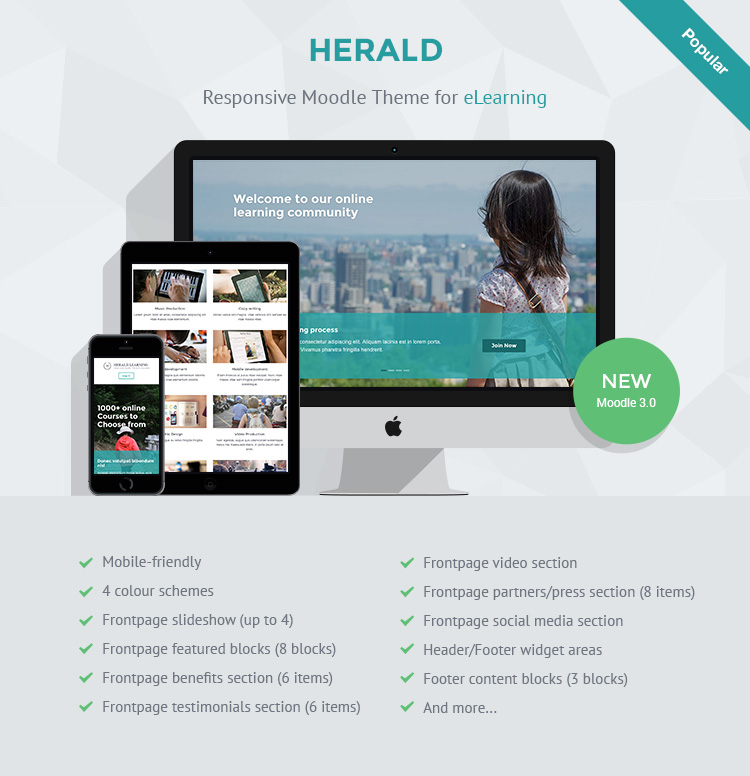 We confidently offer a 100% money-back guarantee with all of our Moodle/Mahara themes. If you decide you don't want to use it and email us why within 14 days of buying, we promise you a full refund.