Moodle 2.6 was released this month and you can download the stable version via the Moodle's official website.
While updating all of our premium themes to work with this version we noticed some nice UI/UX improvements made by the Moodle development team and thought we'd take some screenshots to share with you. (The theme used in the screenshots is "Ergo")
1) Configuration dropdown menu
Configuration related actions are grouped into relevant dropdown menus. The interface looks cleaner and decluttered. See the comparison figure below.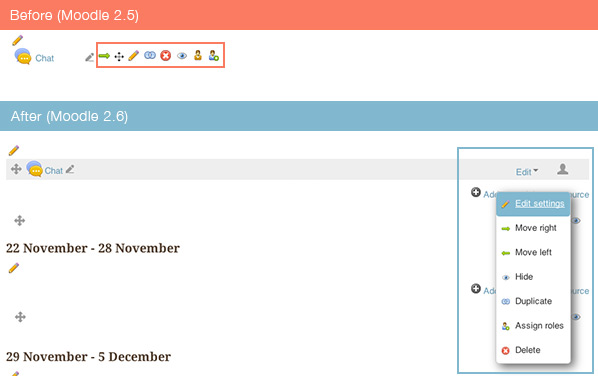 2) Brand new look for the TinyMCE text editor
See the comparison figure below.
3) New category and course management interface
Fewer clicks are required from the admins to add/edit/move categories and courses.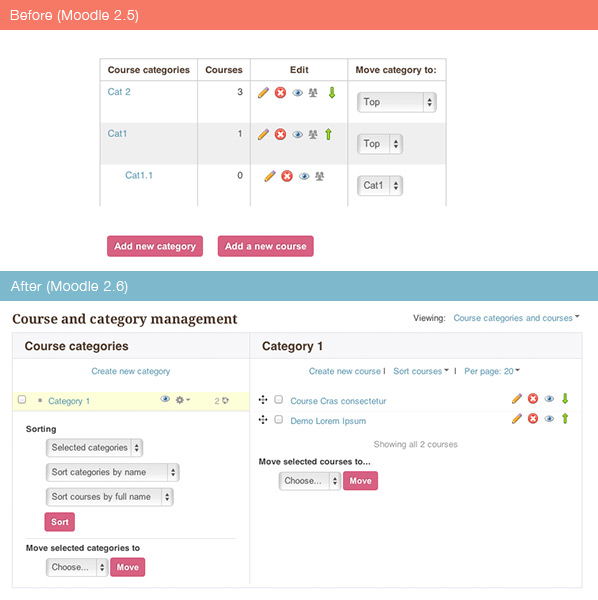 4) New course format
The old "SCORM format" has been replaced by a more versatile "Single Activity format" which allows all available activities to be used as the course format.
There are other new features in this release and if you are interested you can watch the short overview video from Moodle below: