We've launched a responsive
Mahara theme "Horizon"
to visually match our popular
Moodle theme "Herald"
. If you'd like to have a seamlessly integrated Moodle and Mahara installation ("
Mahoodle
"), Herald and Horizon can help you to visually link the two together. To set up a Mahoodle installation you can follow the step-by-step guide produced by Iñaki Arenaza
here
. Both Herald and Horizon support all the available languages in Moodle and Mahara.
Try the theme demo
and see what you think.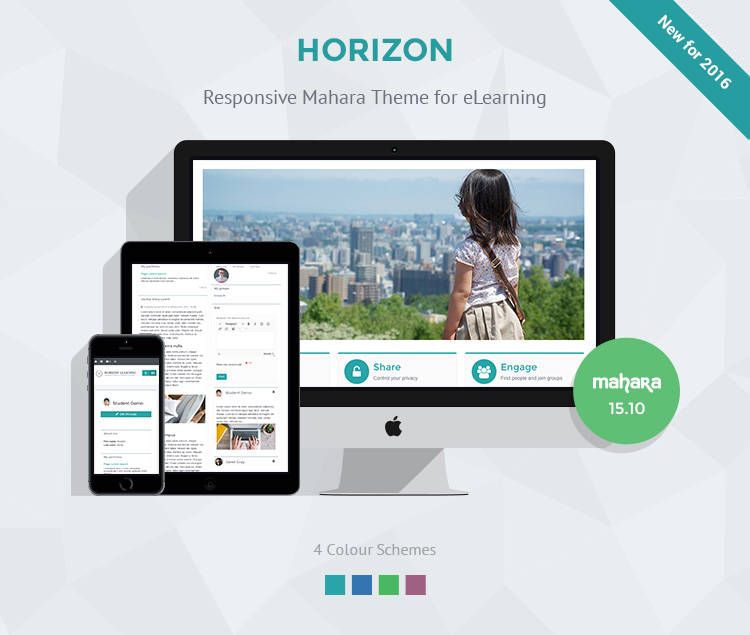 We confidently offer a 100% money-back guarantee with all of our Moodle/Mahara themes. If you decide you don't want to use it and email us why within 30 days of buying, we promise you a full refund.
Want to master Moodle?
Moodle Tutorial for Educators - Learn Moodle to create WORLD CLASS online courses. Leverage Moodle 3 like a BOSS!
Are you a Moodle admin?
Learn World Class Moodle LMS Admin, Configure, Theme, Manage Courses, Users, Permissions, Roles, Security, Plugins...