We've launched a responsive Mahara theme "Jupiter" to visually match our new Moodle theme "Impression". If you are interested in having a seamlessly integrated Moodle and Mahara installation ("Mahoodle"), Impression and Jupiter can help you to visually link the two together. To set up a Mahoodle installation you can follow the step-by-step guide produced by Iñaki Arenaza here.
Both Impression and Jupiter support all the available languages in Moodle and Mahara.
Try the demo and see what you think.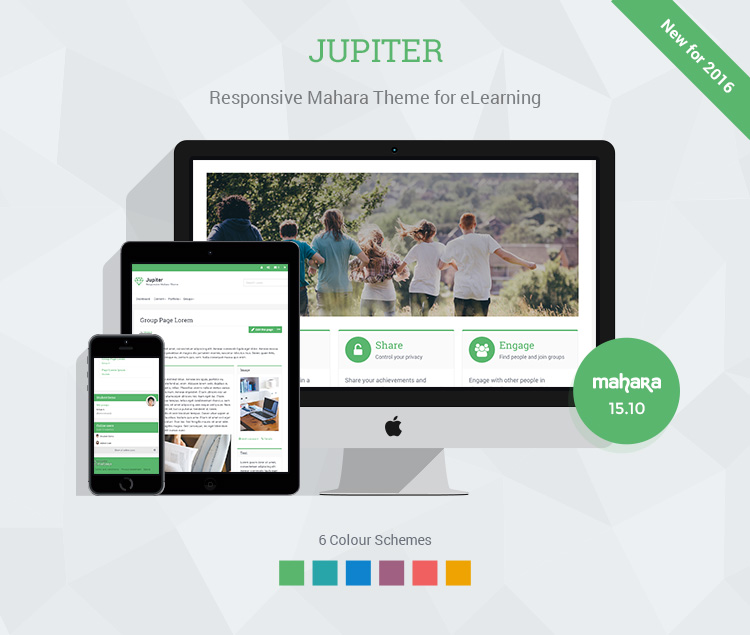 Admin View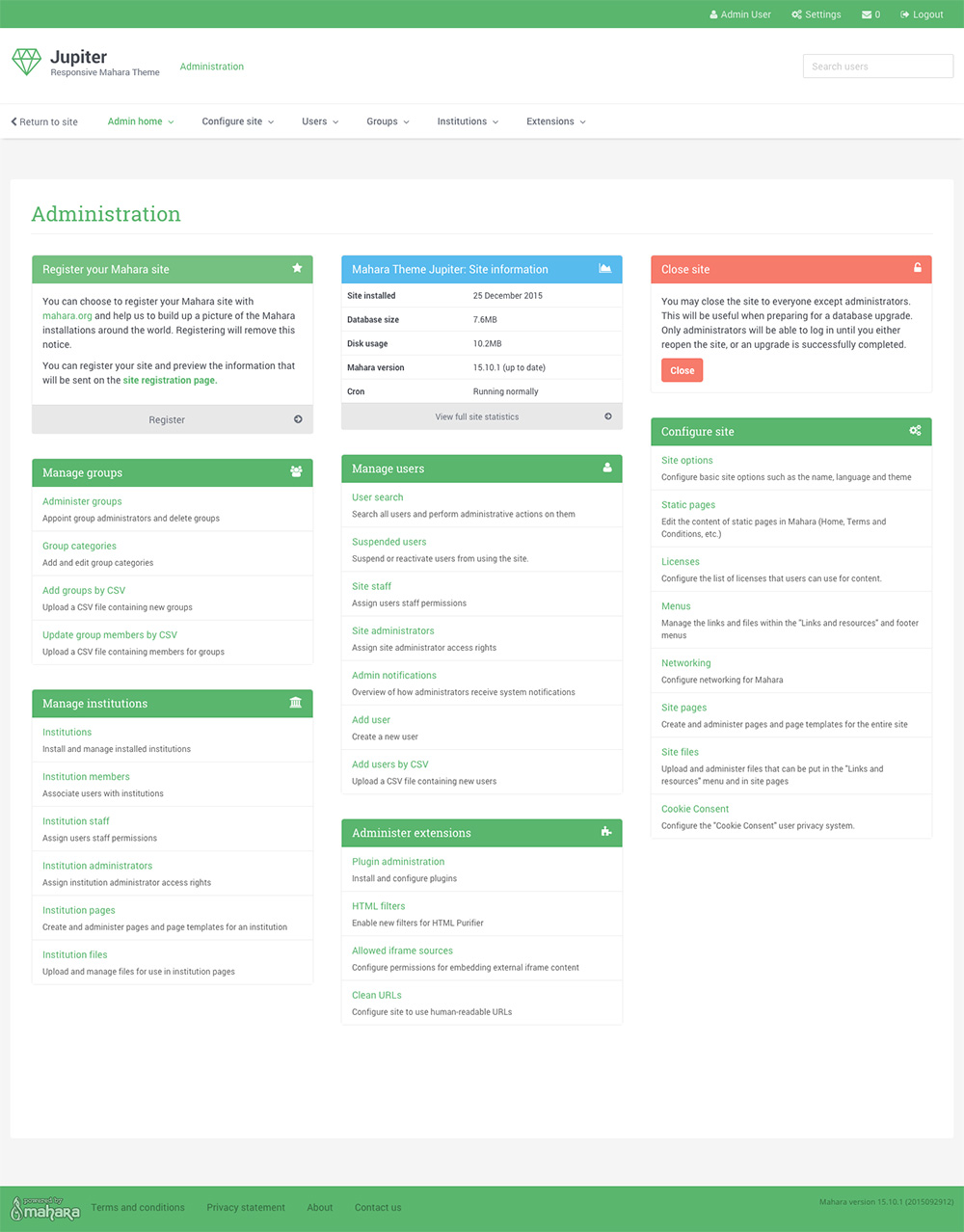 We confidently offer a 100% money-back guarantee with all of our Moodle/Mahara themes. If you decide you don't want to use it and email us why within 30 days of buying, we promise you a full refund.
Want to master Moodle?
This online course on Moodle 3.0 will teach you how to create WORLD CLASS online courses. Leverage Moodle 3 like a BOSS!
Want to set up Moodle?
Become a Moodle Administrator a much needed skill . More than 70 million users across 230 countries are using Moodle.